Member
Join Date: Aug 2011
Location: Orrington, Maine
Posts: 70
Mentioned: 0 Post(s)
Quoted: 0 Post(s)
Laying out a new project..............
---
I (and a buddy of mine) have just started to scratch together an idea for a project and I am looking for parts. Specifically a Detroit 453T engine. We are looking to put together a bike hauler to roam the country and ride. We have full on sport bikes so touring and riding the bikes really isn't an option.
Here is the idea: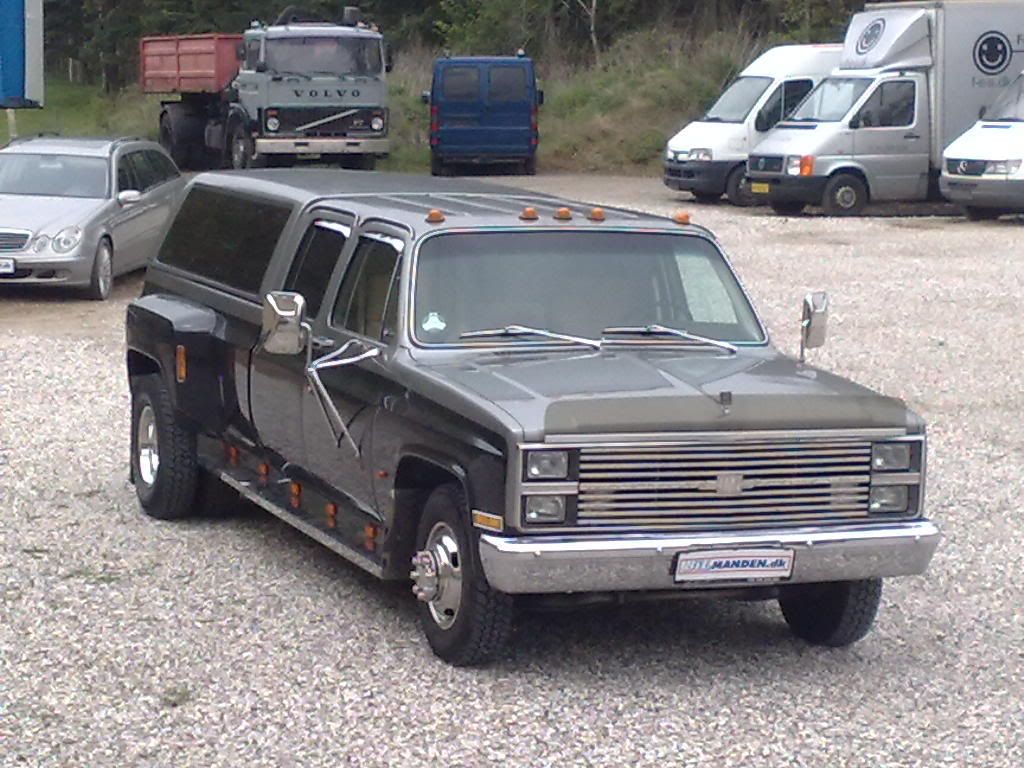 (this isn't the exact truck just a pic I found on line of the truck we already have)
A set of captains chairs up front.
Remove the back seat and use the space for tool storage etc.
Already have a clark five speed transmission with PTO
Fabricate a unit to hold it both bikes in a rack and hydraulically lift them out and set them on the ground (kinda like a roll off container).
The truck we have already has the dual tank set up so we are thinking of only putting diesel in one tank and use the other tank for whatever we can get veggie oil, old transmission fluid etc. It also already has the big rear end under it and we will modify the ratio after we get it running and get an idea of where we need to go with it. As of right now (just speculation) it will need the obvious custom motor/transmission mounts probably a 1 inch body lift and a cowl induction hood to clear the cross over pipe from the turbo charger to the super charger.
The transmission has a PTO so with a little work we should be able to run this off of the PTO:
http://www.powerdecks.com/news_event...e_id=34#jump34
Interested if anyone might have a line or know someone with one of these kicking around in a barn, and of course your opinions and suggestion are welcome as always!
---
Sean
---
Last edited by Sport; 04-18-2013 at

06:20 PM

.
Lifetime Premium
Join Date: Sep 2010
Location: Indy
Posts: 8,335
Mentioned: 17 Post(s)
Quoted: 226 Post(s)
Good luck. I would recommend using the Pit Bull trailer locks. They are compact and easy to use.
Sent from
Motorcycle.com App
---
The very first schoolbook that was written had God all over it. --Dave Mustaine
Member
Join Date: Aug 2011
Location: Orrington, Maine
Posts: 70
Mentioned: 0 Post(s)
Quoted: 0 Post(s)