Senior Member
Join Date: May 2012
Location: Western Wa.
Posts: 413
Mentioned: 7 Post(s)
Quoted: 0 Post(s)
Two up touring
---
Im currently in the market for a touring/sport touring bike.

I have considered the following...

FJR1300 Yamaha
ST1300 Honda
GL1500 or 1800 Honda
Concours 14abs Kawasaki

Any thoughts on this list? good/bad/ugly?

Comments, suggestions and other considerations welcome!
---
2006 #215 PC3USB
soft rev, flapper, 15/41
"Just tell them you bought it to impress women and have no fucking clue what it is or what you are doing."
b.miller123
Banned
Join Date: Dec 2011
Posts: 3,636
Mentioned: 0 Post(s)
Quoted: 0 Post(s)
Connie...hands down. Monster motor and good looks serious I just saw one on the road and the gf said she would like to ride on the back of it.

My only drawback is that it's a Kawi...I have a good buddy who would say I told you so if I rolled up on one as he is the biggest Kawi lover/Honda hater I know. But from the guys I know that have them swear by them for racking up miles...




Moderator
Join Date: Oct 2008
Location: Sarasota, FL
Posts: 6,479
Mentioned: 24 Post(s)
Quoted: 92 Post(s)
Got a buddy who has a Kawi Concourse and he loves it.
Sold his GSXR-1000 to buy it.

Also have two other buddies who each have the FJR1300, and they are equally nice bikes.
Both bikes can cruise at ridiculous speed all day long.

I think Suzuki dropped the ball by never developing their version from the 'Busa motor. Many lost sales from that error.
Senior Member
I have heard good things about the Kawi as well. What about the BMW K1200GT? How did that not make the list? A buddy of mine has one and loves it. No shocker, but when we went at it, he got away from me on my RC every time, until the road turned...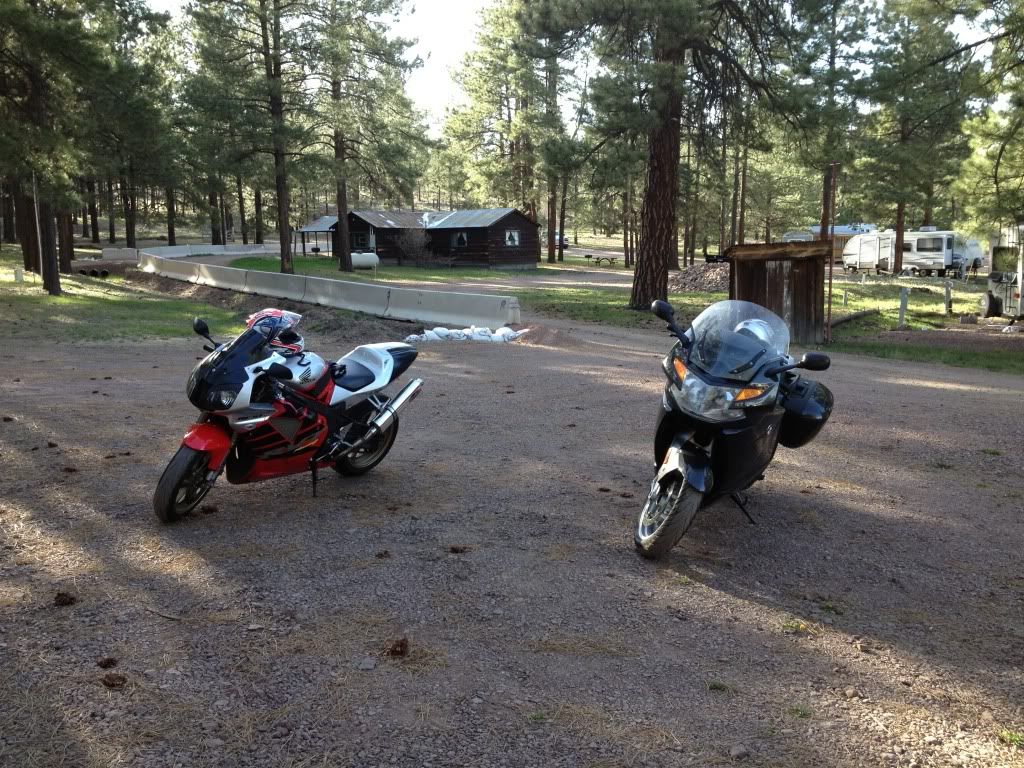 ---
Whatever I lack in HP I make up for in just plain ol' crazy!!

2000 Corvette
2001 RC51
Not sure which is faster...
Senior Member
Join Date: Jul 2011
Location: St.Pete, FL.
Posts: 339
Mentioned: 0 Post(s)
Quoted: 0 Post(s)