Senior Member
Join Date: May 2009
Location: Rhode Island
Posts: 428
Mentioned: 1 Post(s)
Quoted: 0 Post(s)
They say there are 2 types of riders.
---
Those that have been down, and those that will. Well after more than 8 years riding on the street my time came up, It happened on wensday afternoon, still not sure what the hell happened but long story short the rear locked up and i ran out of room. I was lucky to walk away with a few scratches and a lump on my thigh but feel fine other the sick feeling i get every time i look at the bike.
She took some heavy damage, and have mixed feelings on what to do, fix it, part it, thing is I have so much into this thing. do i really want to dump more into it or if i part it out maybe recoup a fifth of whats in it..... and then the crash, fist time going down and walked away maybe next time i may not get so lucky? I dont know?
Any advice would be great, and help or part donations would be appreciated thank you.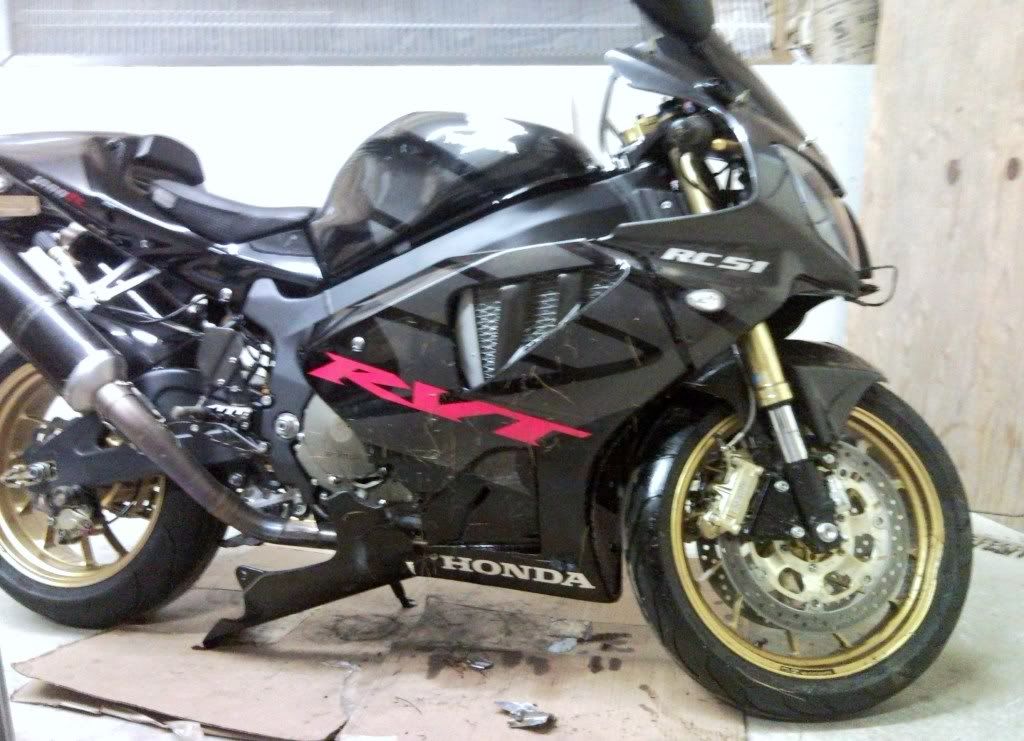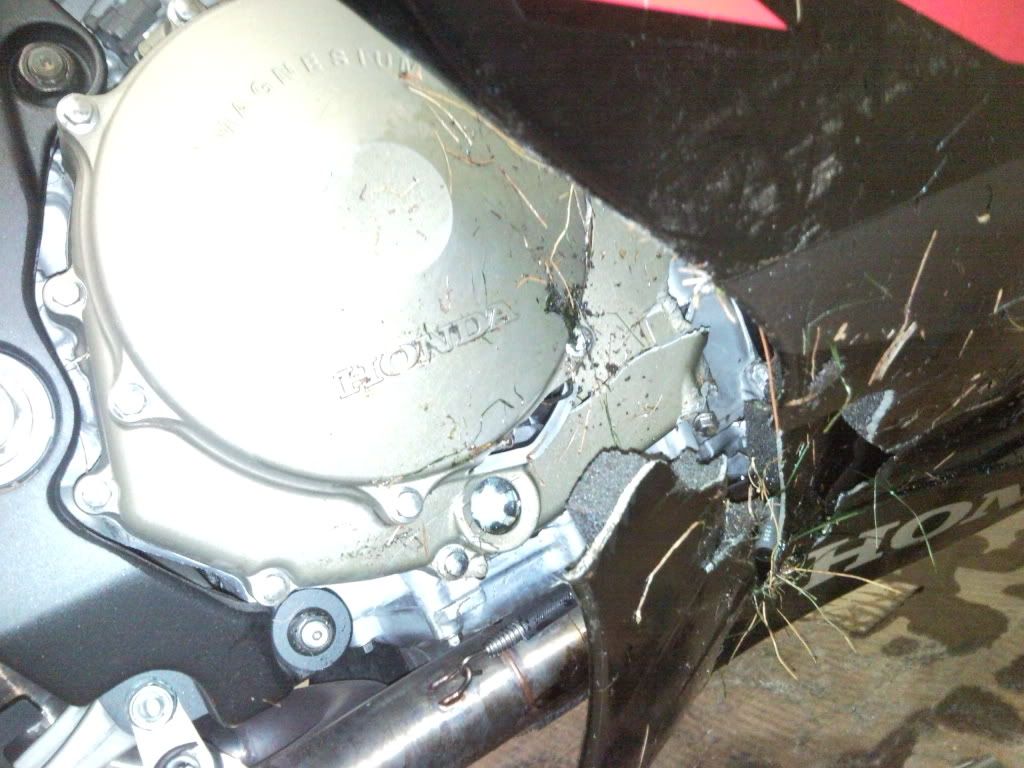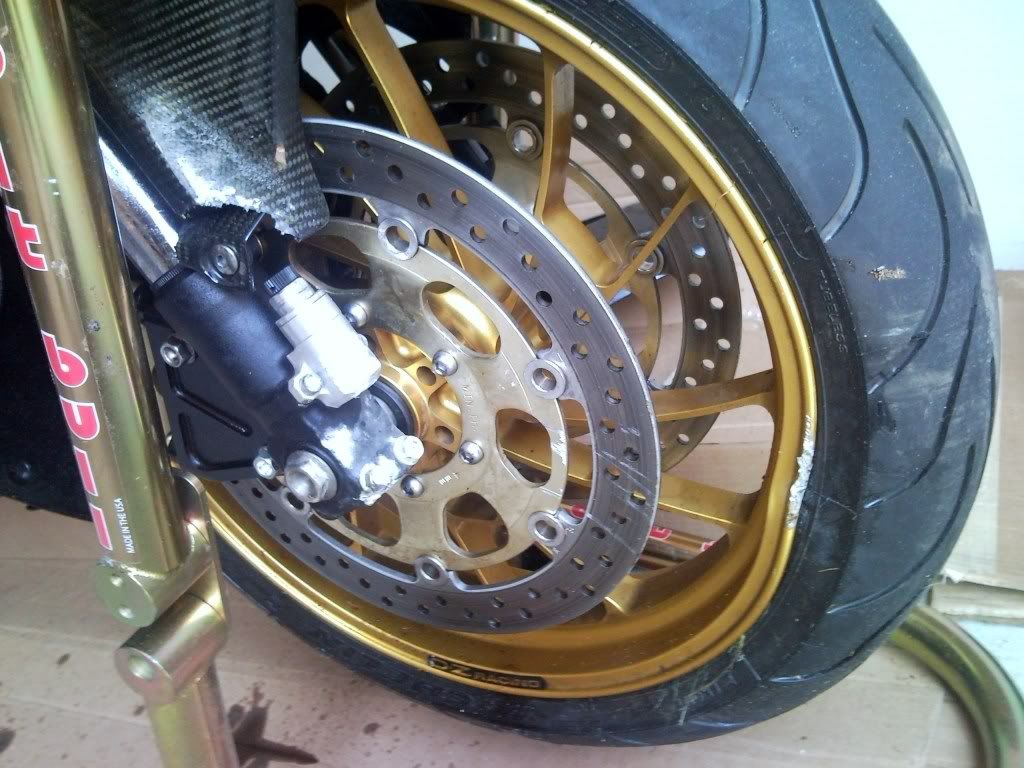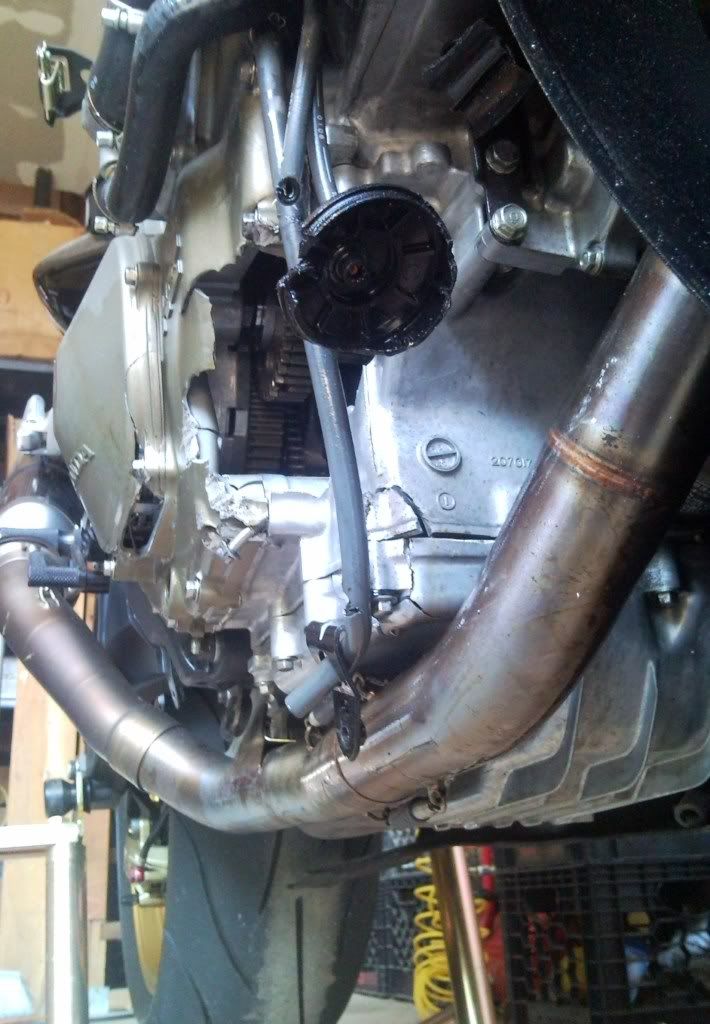 ---
"...Loctite -- or kiss your nuts goodbye..."
So sorry rvtjonny. That really sucks BIG! I know the feeling all too well.

The thing is, these SP's are getting more and more rare and they really are quite unique. I would take the time and a least comb the Internet for the pars needed and make a calculation as to what needs to be fixed. If it's within reason, time and budget, fix it.

Even if you do it over an extended period of time to prevent a sudden hit to the pocket, do most the work yourself and find the right parts, a time will come when you will ride again, and maybe even enjoy and appreciate it more.

I have had 2 pretty a bad falls. 47 stitches and some serious loss of skin was the worst. I learned dearly from each of them and do find myself being more cautious.

There is a freedom that comes with biking and a joy that comes with a v-twin SP. You may not see it now, but it will be a worth while experience.

Hang in there, I hope you start feeling better soon.
Lifetime Premium
Join Date: Oct 2009
Location: Victoria B.C Canada
Posts: 4,560
Mentioned: 13 Post(s)
Quoted: 162 Post(s)
SO sorry to hear RVTjonny....
Holy hell, I have not seen that kinda engine damage to an RC before...
I have had my rc down 2 times and been in 5 crashes, I must be doing something right cause I am still here.
You tend to walk away ( if you walk away ) from each crash with a lesson learned.
RC's are getting very rare, I am still recovering from my latest off, I did lowside on a local twisty.....some dude came around corner in big dodge ram truck, came over the yellow at me as he oversteered the corner, I Slid about 80 ft straight into a boulder with my left shoulder...3 weeks ago....still can not raise my arm fully. The bike....well shit happens and the wife say 3 times was too much let alone 5 times down...but hey what can I say to her and everyone else.....I AM AN ADDICT .....LOL
Take care get better and fix her up, she is worth it dude !!!!
Wow, I can't believe the damage to the engine, that's a big hit man. FWIW, I've got an extra RC engine, something to consider...
Lifetime Premium
Join Date: Sep 2010
Location: Indy
Posts: 8,335
Mentioned: 17 Post(s)
Quoted: 226 Post(s)
Glad you are doing okay it seems....except for the RC
Part it out and start over....there is a 2006 for sale in another thread.
---
The very first schoolbook that was written had God all over it. --Dave Mustaine
Lifetime Premium
Join Date: Apr 2008
Location: Everett, WA
Posts: 2,010
Mentioned: 3 Post(s)
Quoted: 3 Post(s)
Wow, that sucks man. You're here, and that is the important part.

Personally, I would just write it off to insurance. Knowing that you just bought it, and the fact that you won't be able to sell it for much the way it sits, and a part out wont get you much more than what you would have to pay to get it back from the insurance company, a write off is probably best.

Get as much back from the insurance company, and get another bike. Parting a bike and looking at the thing everyday will just make it worse and you'll be stuck with half a bike for a while. Just rip the band-aid off quickly, don't drag it out.




Member
Join Date: May 2012
Posts: 92
Mentioned: 0 Post(s)
Quoted: 0 Post(s)
Wow. I've never seen a engine like that before. If it wasnt for that engine, I would try and fix it up. But the block looks wrecked. Glad you are ok though.
Senior Member
Join Date: Sep 2011
Location: HOCKEYTOWN ® MI
Posts: 1,291
Mentioned: 2 Post(s)
Quoted: 47 Post(s)
Sorry to hear about your off but glad you are OK ! By the looks of the pics, you would have thought the engine exploded - wow.
---
'06 Black/Metallic Gray RC51
-Competition Werkes FE w/
Clear Alternatives IT
'02 Silver/Black CBR 954RR
'11 Graphite Black CBR 1000RR (sold '15)
'08 Pearl Orange CBR 600RR (sold '11)
Member
Join Date: Apr 2012
Location: scotland
Posts: 39
Mentioned: 0 Post(s)
Quoted: 0 Post(s)
Hope u r ok.Biker sometimes is more important than bike....
Senior Member
Join Date: Aug 2010
Location: Northern CA
Posts: 8,653
Mentioned: 15 Post(s)
Quoted: 317 Post(s)
Oh man, that really sucks. Sorry to hear the bad news. That's a wicked hit, glad you came out walking.
---
John, 2000 RC51 #000100