Senior Member
Join Date: Sep 2013
Location: Minneapolis
Posts: 185
Mentioned: 1 Post(s)
Quoted: 13 Post(s)
Performance Bikes Oct 2016 Article on Rossi's SP-1
---
I was at the book store the other day and came across Performance Bikes magazine. As I was flipping through I saw an 8 page article they wrote on Rossi and the Cabin SP-1 he rode at the 2000 & 2001 Suzuka 8-hours. I though some of you might be interested in running down and picking up a copy. I distorted the articles in the pictures so I wasn't just posting all the content, but I wanted to show that they did a nice job.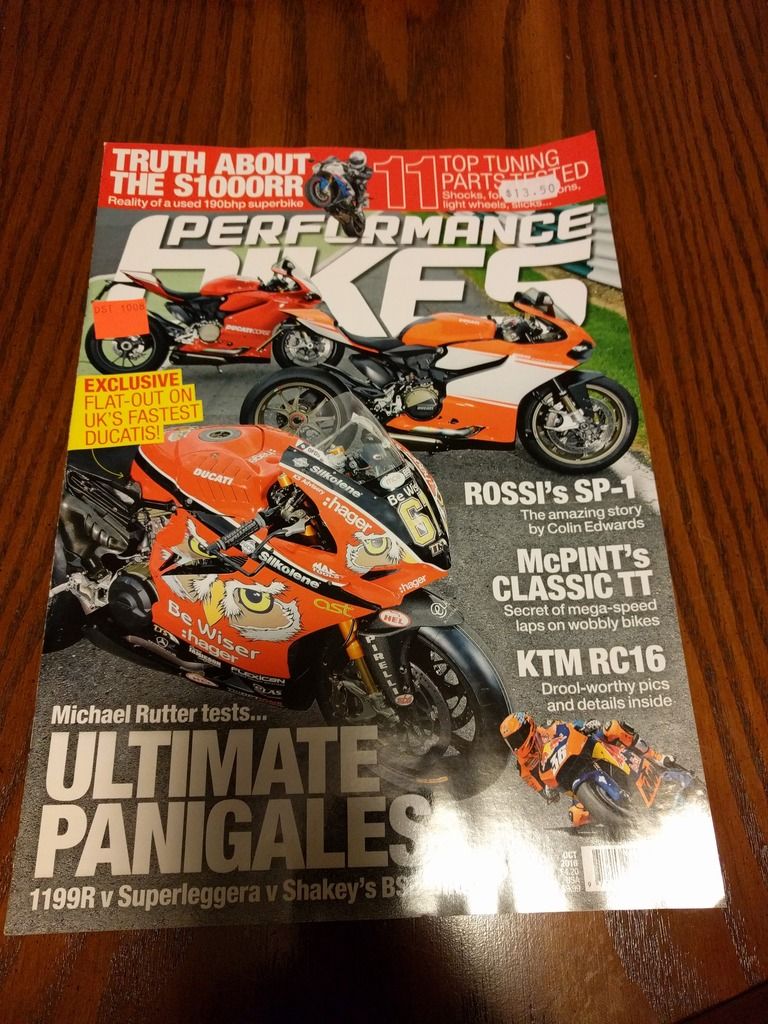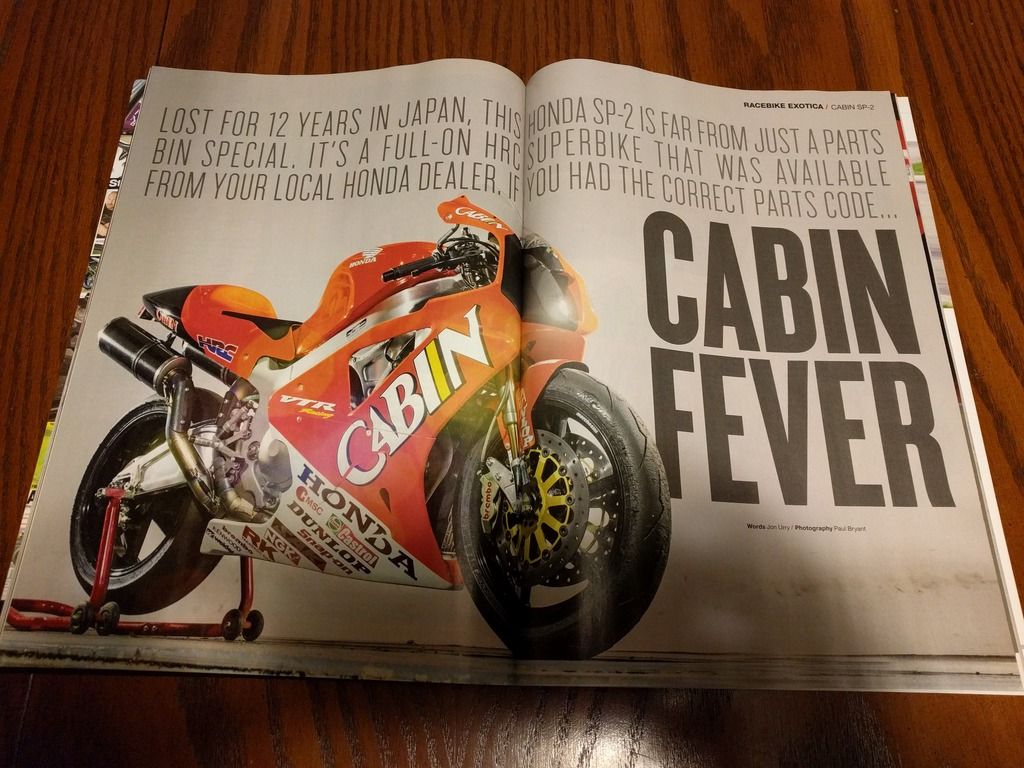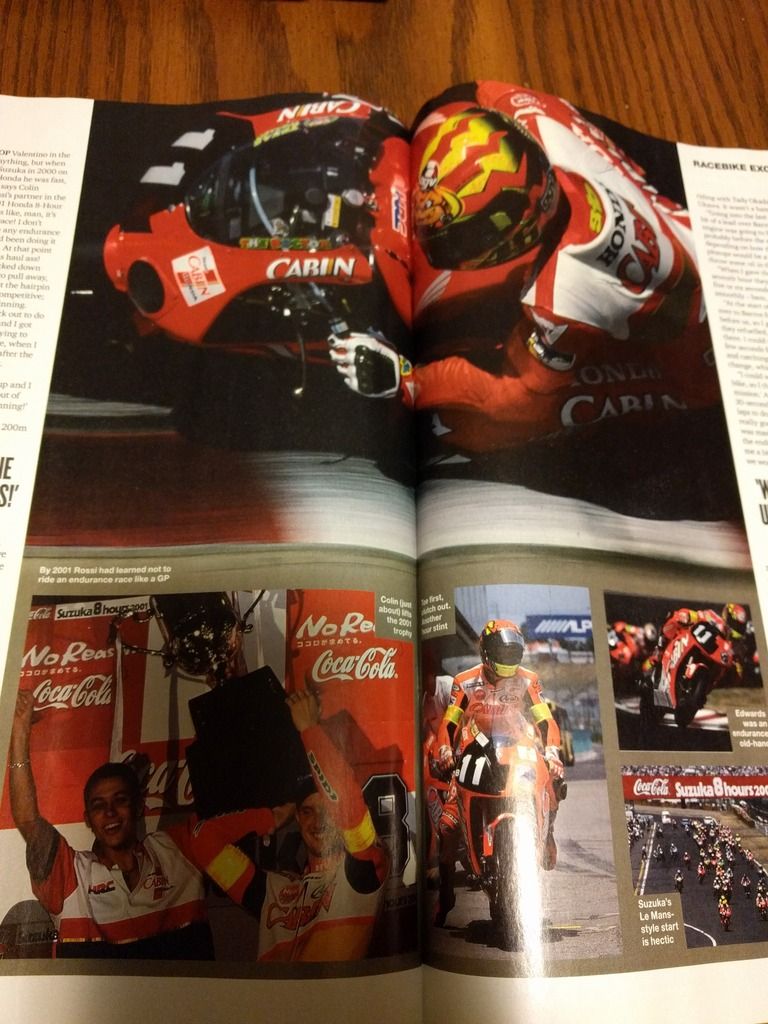 Lifetime Premium
Join Date: Jul 2012
Location: Cape Cod Massachusetts
Posts: 1,241
Mentioned: 6 Post(s)
Quoted: 114 Post(s)
My favorite bike magazine along with MCN . Always have liked the garage section in PB . Good article BTW
Senior Member
Join Date: Feb 2013
Location: Greenwich London
Posts: 724
Mentioned: 4 Post(s)
Quoted: 85 Post(s)
---
Last edited by dansp1; 10-22-2016 at

06:34 AM

.
Senior Member
Join Date: Sep 2013
Location: Minneapolis
Posts: 185
Mentioned: 1 Post(s)
Quoted: 13 Post(s)