Senior Member
Join Date: Dec 2016
Location: The Netherlands
Posts: 523
Mentioned: 3 Post(s)
Quoted: 80 Post(s)
"Are Friends Electric 2.0"
---
did another "Gary Newman" yesterday....
In 2014 demo rode BMW's C4 Evolution; plasticly, Battlestar Gallectica, styling of a yoghurt cup, not my cup of tea.
By chance bumped into an "eco fair" where I noticed a ZERO stand offering demo rides. Ach why not?
For all the haters who have yet to ride one............. do it!
You WILL shout "HO LY SHITT!!!" inside your helmet :-)
Our RC's are deemed torque monsters (mine makes 118Nm) but that ZERO SR pumps out
146Nm
as per spec (possibly even more....)
Hello "TorqueMonster 2.0"
There was also a stand with electric scootmobiles and the owner of that outfit was asked to accompany me on the DSR model (set on a restricted custom map).
Let's say I only saw him at the agreed half way point..... That SR handles, brakes really really well, it goes -as we say in Dutch- like the Fire Brigade!
Big difference, a fire truck you can HEAR approaching, the ZERO not. with a lot of bicyclists on our roads, this is tricky (especially as you aim to hit the 160kmh/100mph top speed.....)
Switched bikes, the DSR is more relaxed, topped out at 105KMH..... Aaah, there is the toggle switch! Now it goes pretty much like the SR...
(speed limit locally 60-80kmh, but JOLO right?)
Do I like electric motorcycles?
No I do not.
But were there no alternatives any more, then this ZERO is the next best thing...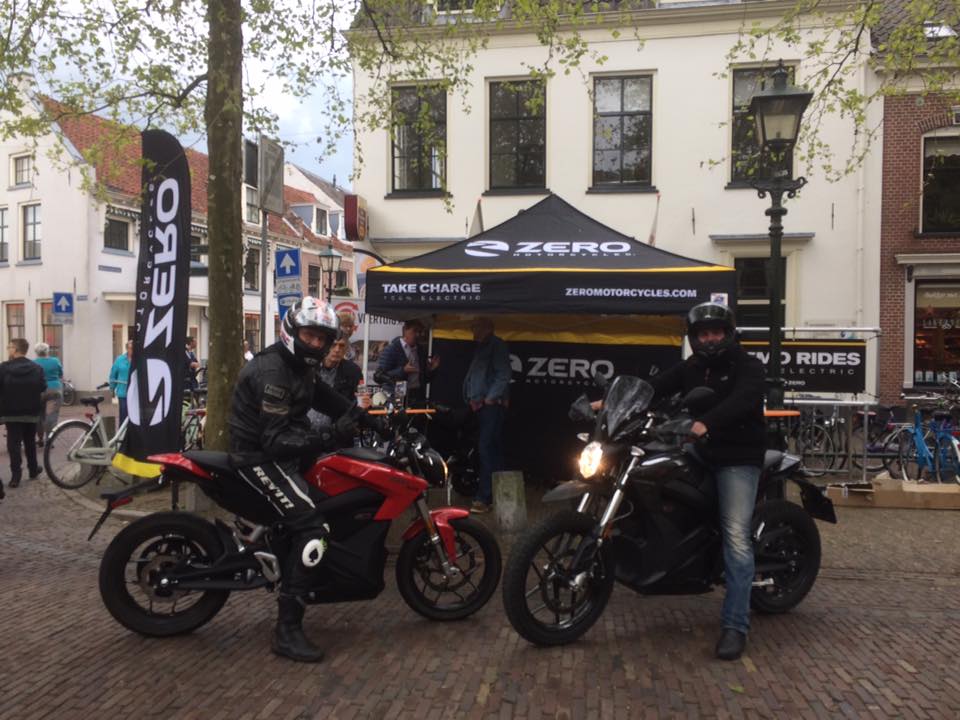 The linearity from low revs DID remind me of the ride I was out on that day, but the acceelration of the ZERO is something you SHOULD experience for yourselves!
and yeah, I knew it would come but since me nor the bike is made from sugar....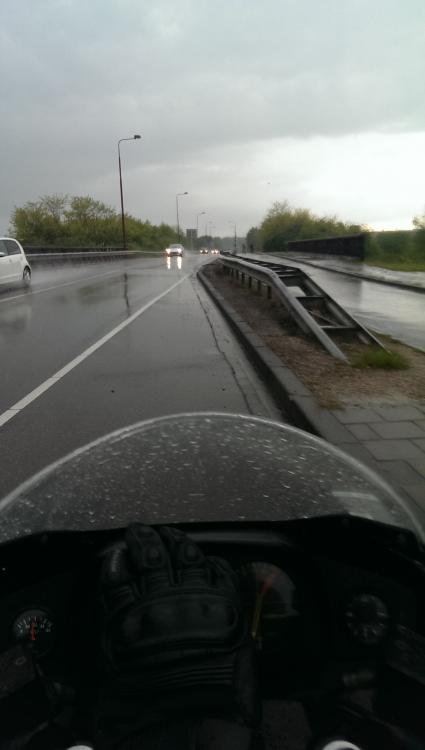 ---
Old enough to know better, young enough not to care.
Moderator
Join Date: Oct 2008
Location: Sarasota, FL
Posts: 6,479
Mentioned: 24 Post(s)
Quoted: 92 Post(s)
Been listening to Gary since 1978, when the Tubeway Army album came out.
Back in the pre-Walkman day, I used to carry a bunch cassettes to listen to while at sea on my boom box.
I bought a Samsonite attache case, and was able to squeeze about 154 cassettes into it.
Even then, after 3 months I rotated completely through them several times.
Would then swap with other shipmates to cross-pollinate music genres.
Back then, cassettes were about $3 USD or less, and since we got paid lump sum before sailing (where are we going to spend it anyways?), I bought about $70+ at a time.
As such, I bought pretty much what struck my fancy, so I was the advant garde music person on the boat.


---
Last edited by SubSailor; 05-14-2017 at

07:38 PM

.
Lifetime Premium
Join Date: May 2011
Location: Chiba, Japan
Posts: 4,617
Mentioned: 27 Post(s)
Quoted: 159 Post(s)
Ah, Gary Newman. I remember listening to him when I was a kid. I'd forgotten...

As for electric bikes, they'll have torque everywhere, but no gear change to play tunes with or even noise to make the hairs on the back of my neck stand to attention.

I've just gone out today and bought another old bike (another VFR - to keep in the UK for when I visit sometimes); just can't bring myself to like newer stuff when the old skool is so cool.
---
Euro RC51 SP2: HRC WSB Ti Hi-Level, T1 Airbox & Snorkel, PCIII, Dymag CA5 Carbon Wheels, Ti64 Spindles (F, R & Swing Arm), Mori Link, Maxton GP7 Shock & Ohlins 832 Forks, Brembo GP Calipers & SBK narrow track (F), Braketech Disc (R), Brembo billet Underslung x 2 Brembo RCS, Tyga Triple, 7075 Stem, Probolt Titanium all over, Babyface rearsets, MR Complete Carbon Lineup, Custom Undertail & CBR 1000 LED, Watsen LED Indicators, Harris Brace, Giles clip-ons, Corbin seat, etc. 2013 BOTY.