Lifetime Premium
Join Date: Oct 2009
Location: Victoria B.C Canada
Posts: 4,560
Mentioned: 13 Post(s)
Quoted: 162 Post(s)
The Colors of TI
---
I have not seen a thread involving the colors of titanium. I would like to see all the variations of what others have, I just love how the purple, greens and blues come out...looks absolutely stunning.
Post up guys......
The gold crap is for B.Miller123......
---
-2001 Honda RC51 sp1 " Slightly Modified "
-2001 Honda 929RR Erion Edition
DuckHunterComposites
I had a buddy that experimented with that. He was using different gasses and heats to produce different colors.
Lifetime Premium
Join Date: May 2011
Location: Chiba, Japan
Posts: 4,617
Mentioned: 27 Post(s)
Quoted: 159 Post(s)
Some Ti parts get coloured, some don't - but titanium does make a subtly different sound (Especially noticable on turbo'd cars) possibly due to different natural frequency of vibration?
Some pics of mine.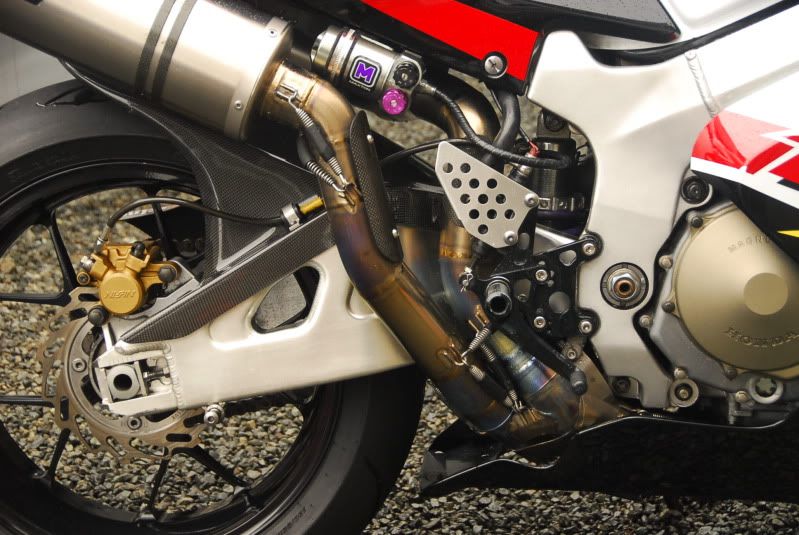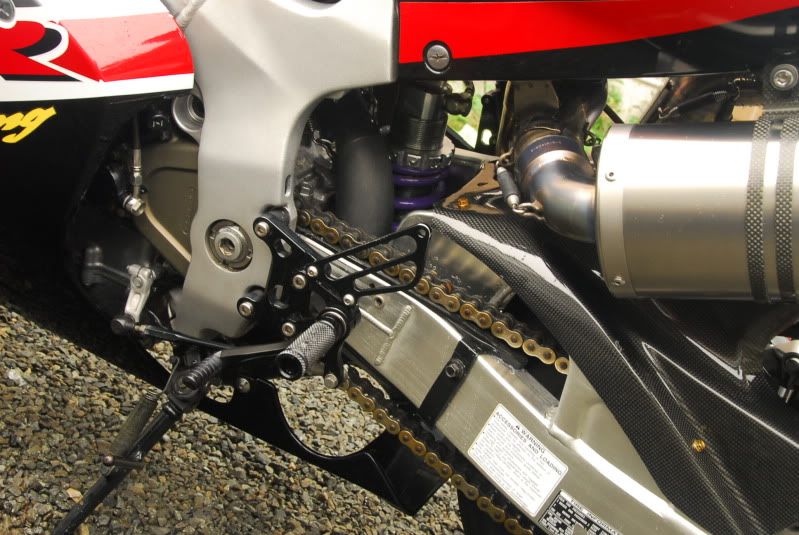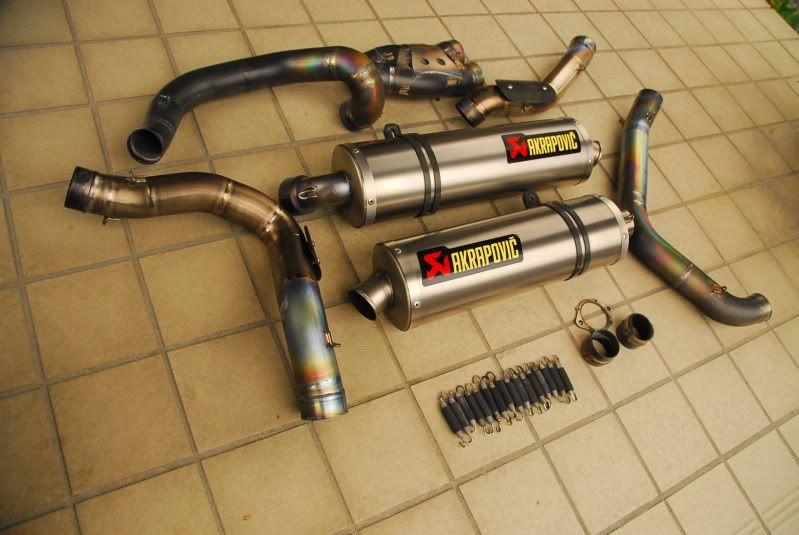 ---
Euro RC51 SP2: HRC WSB Ti Hi-Level, T1 Airbox & Snorkel, PCIII, Dymag CA5 Carbon Wheels, Ti64 Spindles (F, R & Swing Arm), Mori Link, Maxton GP7 Shock & Ohlins 832 Forks, Brembo GP Calipers & SBK narrow track (F), Braketech Disc (R), Brembo billet Underslung x 2 Brembo RCS, Tyga Triple, 7075 Stem, Probolt Titanium all over, Babyface rearsets, MR Complete Carbon Lineup, Custom Undertail & CBR 1000 LED, Watsen LED Indicators, Harris Brace, Giles clip-ons, Corbin seat, etc. 2013 BOTY.
Lifetime Premium
Join Date: Oct 2009
Location: Victoria B.C Canada
Posts: 4,560
Mentioned: 13 Post(s)
Quoted: 162 Post(s)
Stig, that is an absolutely kick ass exhaust system. love the colors too !!!
---
-2001 Honda RC51 sp1 " Slightly Modified "
-2001 Honda 929RR Erion Edition
DuckHunterComposites