Senior Member
Join Date: Mar 2014
Posts: 153
Mentioned: 0 Post(s)
Quoted: 0 Post(s)
Do I send back the CF tank, your thoughts guys?
---
Need your opinion all ? Want to know if I am being overly fussy. Paid 1200 bucks for this fuel tank and have found 3 issues with it. Filler cap is noticeably not aligned, can be seen by eye, countersunk screws on filler don't all sit flush, some do but some don't. One is even on a slight angle. Tried to adjust but no good. Also found a very small chip in the finish in a noticeable spot.
If this was yours would you send it back and complain? I'm of the opinion that if I spend that much coin on a custom carbon fibre tank I would be receiving nothing less than perfection.
I'm also thinking about whether I should send it back to QB carbon or just contact @Duckhunter and strike up a deal with him to make this tank perfect.
Your thoughts? Cheers guys.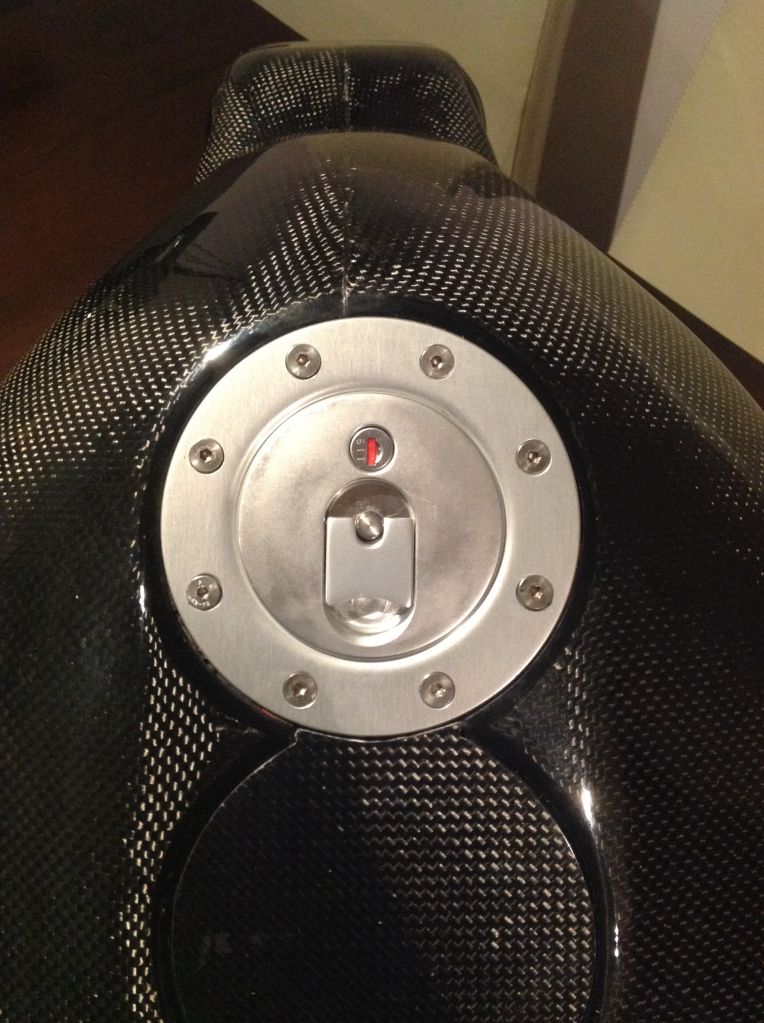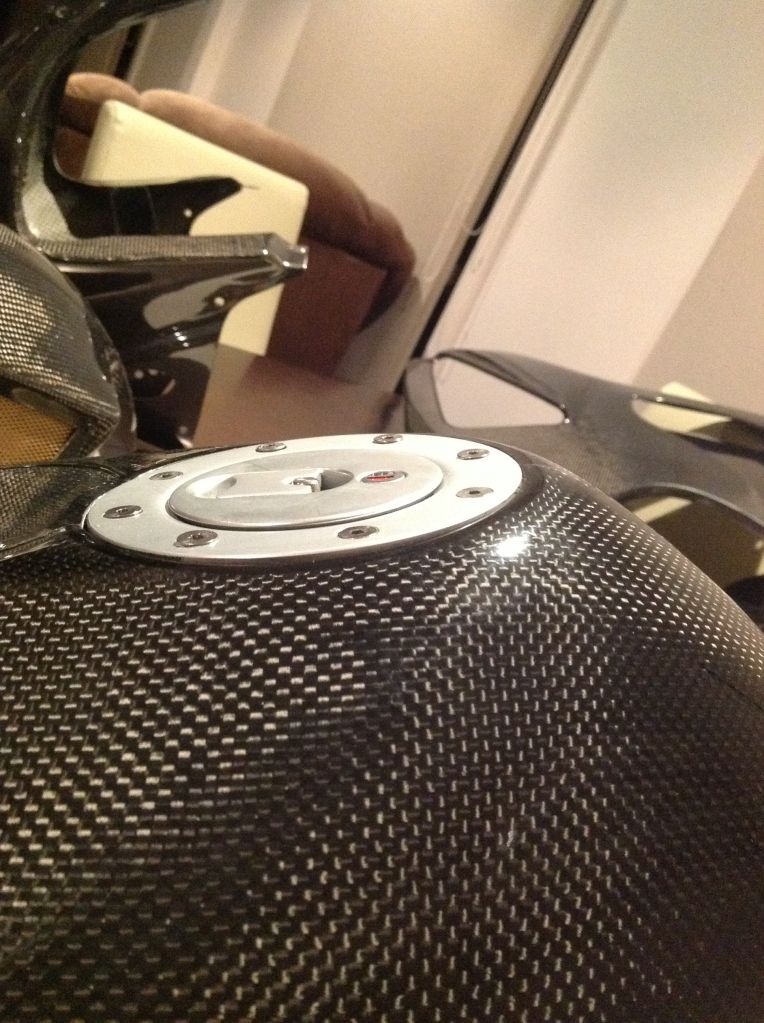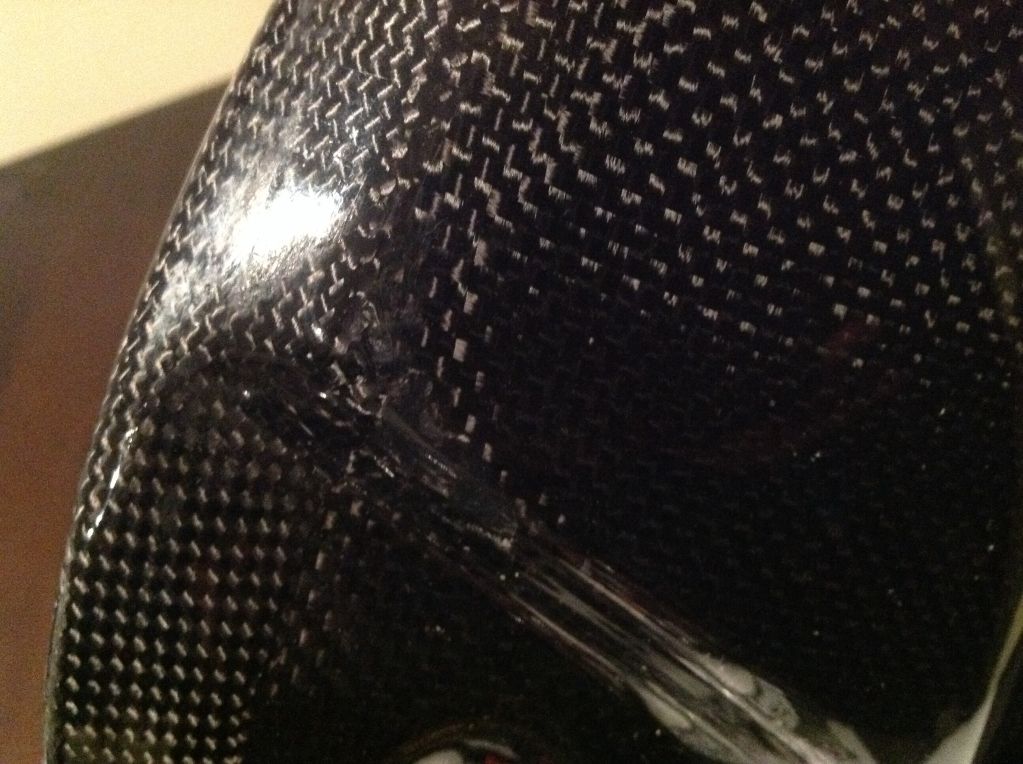 Did they show you pictures of it before you bought it?
---
2004 Honda RC-51 nicky
1966 Honda CB160
2006 Honda Ruckus
2014 Honda Grom
2004 Kawasaki KLX110
2006 Honda CRF100
Senior Member
Join Date: Mar 2014
Posts: 153
Mentioned: 0 Post(s)
Quoted: 0 Post(s)
No pics, it was made from scratch for me, its not second hand. Cheers.
I would contact them and see what they say I guess. Granted it can't be perfect. But there shouldn't be any noticeable cosmetic issues that are noticeable when it's installed.

A lot of parts I've ordered for cars and bikes have had minor weave imperfections or an edge that's a little uneven,,,,, but they weren't 1200$!!
---
2004 Honda RC-51 nicky
1966 Honda CB160
2006 Honda Ruckus
2014 Honda Grom
2004 Kawasaki KLX110
2006 Honda CRF100
Lifetime Premium
Join Date: Oct 2009
Location: Victoria B.C Canada
Posts: 4,560
Mentioned: 13 Post(s)
Quoted: 162 Post(s)
Hello L. Thanks for your PM message BTW.
My honest opinion here. I work with this stuff damn near everyday of my living life as of the last year and a bit.
It is a very hard task to lay or bag a perfect piece. Every part is near promised an imperfection by the C/F gods. I pray hard too !
Q.B is no stranger to making C/F products and I have always admired what they do, but at the same time always heard mixed review and myself have not ever ordered from them. That being said... About 7 years ago now I almost paid in full for the same set you just got, tank included... But bought an Akrapovic slip on instead and a few other bits with new tires for the season then.
My main concern is not the chip in the finish or the fact that the main center line is off center too ( My old Sebimoto full Carbon/Kevlar Tank had very similar traits ).
I would be concerned that the fuel cap bolts are not all proper, That would be enough for me to send it back.
If it leaks, it will get damaged more then likely and it is more then a fire hazard. Not worth the risk.
This is the main reason my own choice for giving up my Sebimoto and hunting down an ETI endurance fuel tank ( Which I own now ) until I design/produce my own line of Fuel cells which will be modeled after the ETI endurance tank with a few changes and available only in full view carbon. Not a white gel coat like the ETI tanks.
My only complaint about the ETI tanks is you can not see the Carbon fiber weave.
Let me know what you decide to do with it all L.
---
-2001 Honda RC51 sp1 " Slightly Modified "
-2001 Honda 929RR Erion Edition
DuckHunterComposites
Lifetime Premium
Join Date: Jul 2013
Location: Cornwall UK
Posts: 344
Mentioned: 1 Post(s)
Quoted: 14 Post(s)
Had a chat with my brother in law who has a PHD in composite engineering, he said that tank would not be admissible for submission on a degree course, as it was not of of a high enough standard. He would expect anyone manufacturing carbon composites as a business, would be able to achieve perfect results (he consults for the Marine and Motorsport industries). Anything not perfect should be scrapped, or sold for cost as a second (this doesn't happen in either of the fields he works in).

Obviously the components made within his field are somewhat more critical, than a fender, fairing or even a tank, as long as it doesn't leak, but his point is that anyone using correct materials, techniques, equipment and processes should be able to produce a defect free product. Looking at your tank, his comment was a practice part for a first term student.

For that money I would send it back, but it's your money, your choice.

Good luck whatever you decide.
Lifetime Premium
Join Date: May 2011
Posts: 530
Mentioned: 5 Post(s)
Quoted: 21 Post(s)
send them some photos
that cap is a bit of an insult
the carbon weave isn't a problem,but they should have tried a little harder to get the caps aligned,and those screws are like they did a big stinking grogan on your tank
Senior Member
Join Date: Mar 2014
Posts: 153
Mentioned: 0 Post(s)
Quoted: 0 Post(s)
Simon and Britrc, thanks for your input guys. Please see my below post with an update.
Senior Member
Join Date: Mar 2014
Posts: 153
Mentioned: 0 Post(s)
Quoted: 0 Post(s)
Here's an update, have taken some better pics to highlight my tank issues and am now aware that that the thread is stripped on two of the filler cap holes.
Have also started fitting some of the other carbon fibre, belly pan done, nose cone done, cf mirrors fitted, front wheel fairing fitted and the CF intake snorkel is on. Am just off into town tomorrow morning to get some more fasteners to fit the side fairings, I have test fitted everything and all looks sweet.
The fairings are well made and to a high standard, it is only the tank I have issues with. Here's the pics.
I have sent the business that fabricated the tank a lengthy email with plenty of pics attached. I am hoping that he will look after me and do what needs to be done to make this right.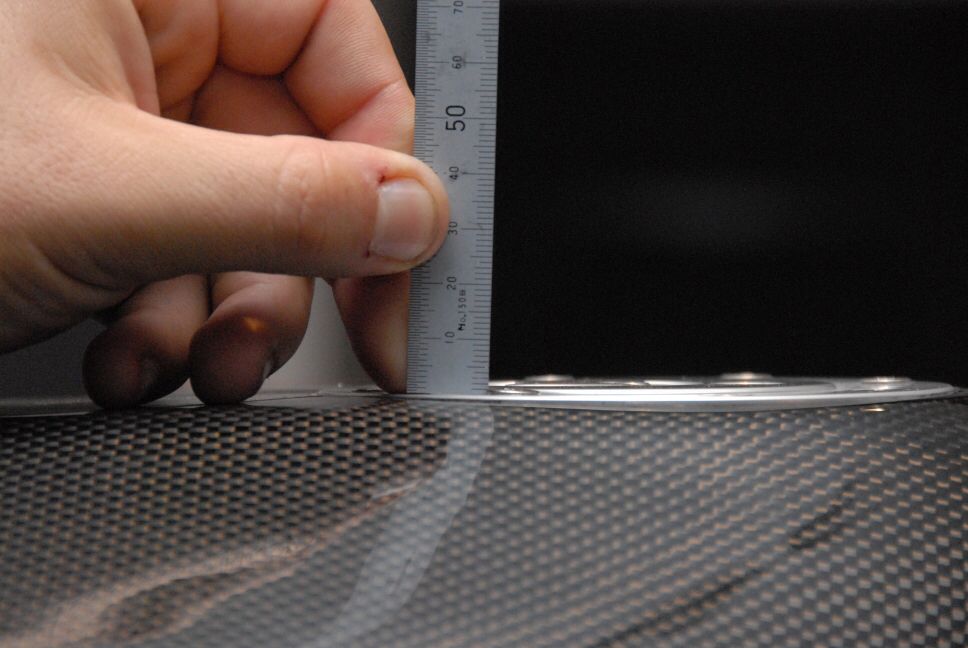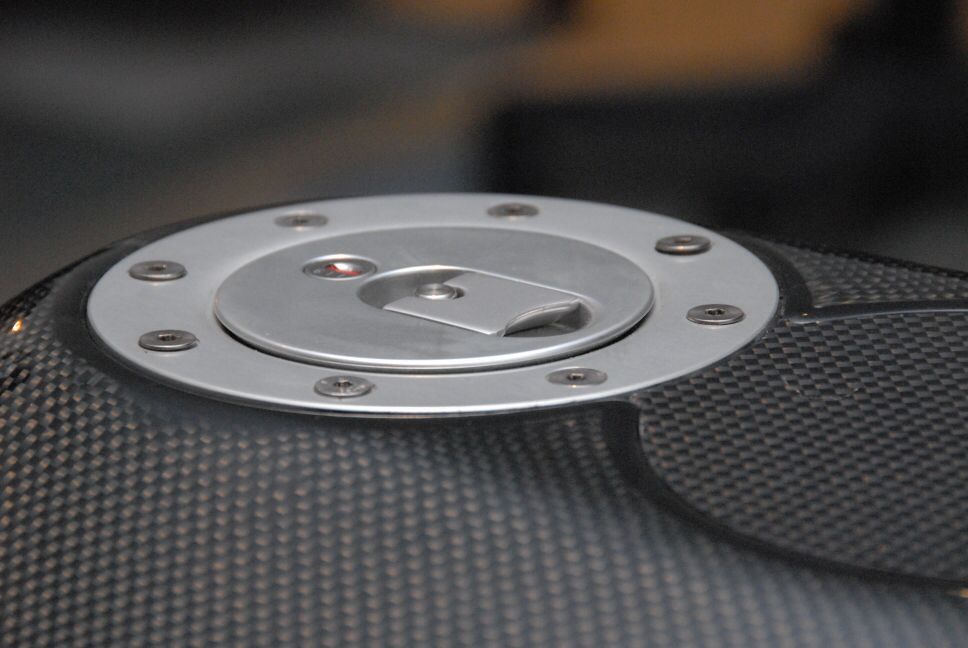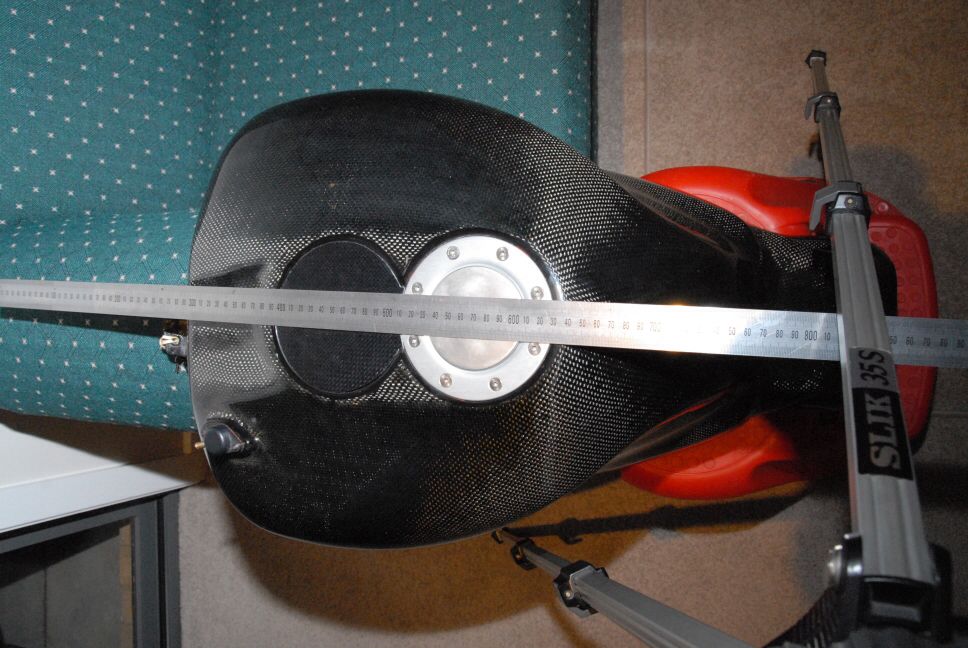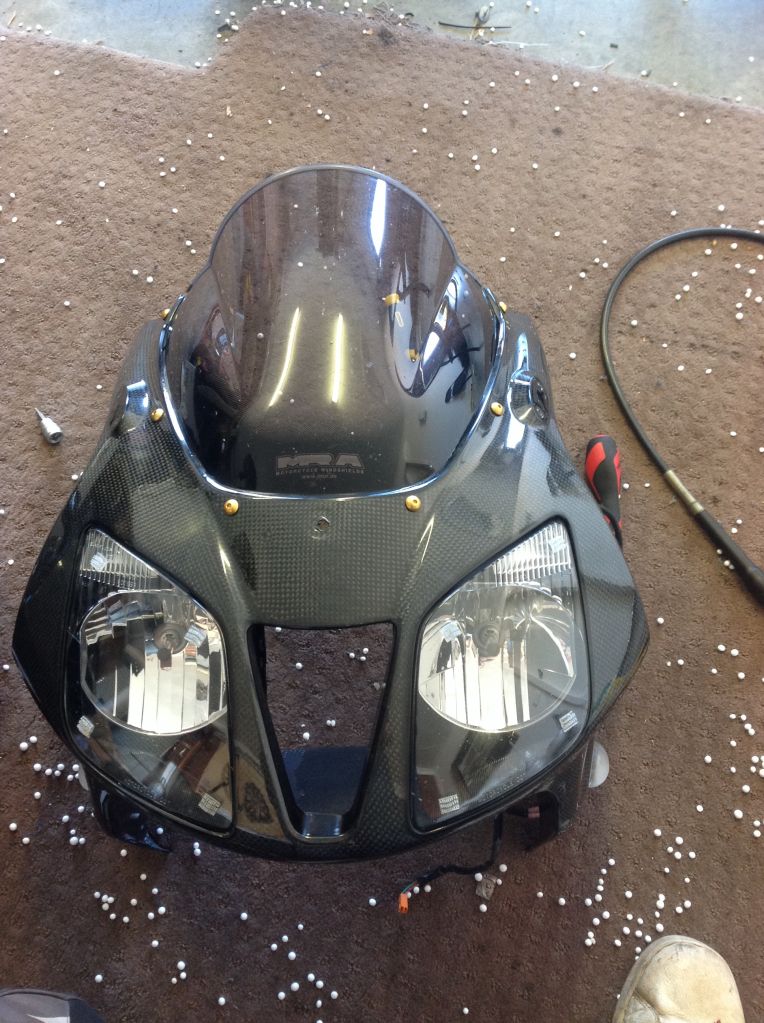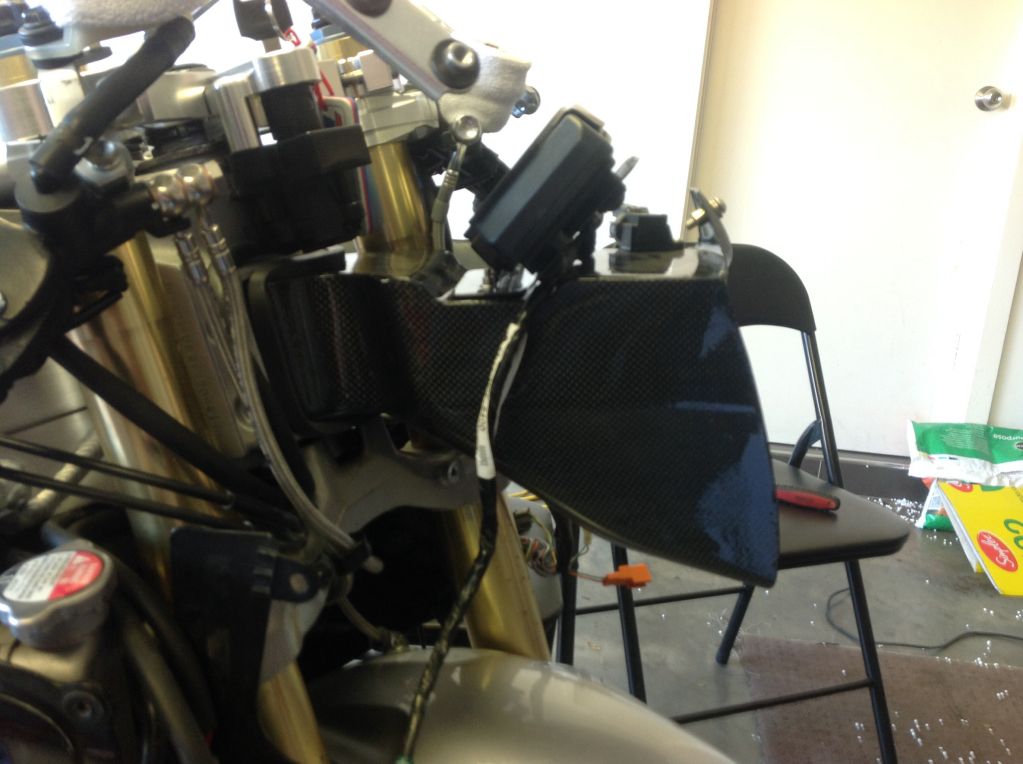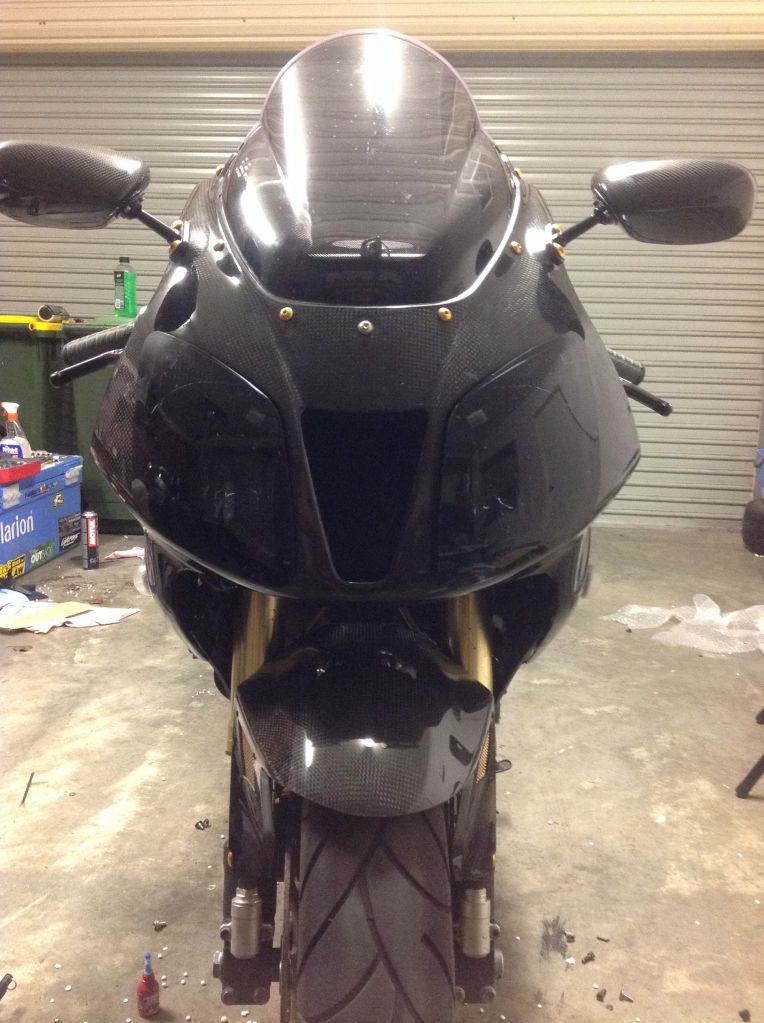 Lifetime Premium
Join Date: Jul 2012
Location: Cape Cod Massachusetts
Posts: 1,239
Mentioned: 6 Post(s)
Quoted: 114 Post(s)
That sucks spending that kind of loot and figuring your going to get a first class product and the company sends you something like that . I really hope you have better luck than I did with my issues that I encountered !
---
Growing old is mandatory , Growing up is Optional
BOTM / April 2014 , October 2016
Clint / 2000 RC51 #414