2005 RC51 Trade or sell
---
SOLD!!!!

2005 RC51. Immaculate condition. 18k miles. This bike needs nothing but a rider. Hate to part with my beautiful bike but the ergonomics are just to extreme for my 44 year old body.
Within the past week I have:
Installed new OEM brake pads front and rear
Oil changed with Mobil Synthetic MC oil and OEM filter
Installed new Pilot Power 2CT tires 2 weeks ago.
Bike includes both the rear seat and solo cover as well as the service book.
Mods include Sato CF low pipes
Power Commander PCIII-usb
PAIR mod
Bike super clean with no history and no drops. No surprises.
Looking to trade for the right Sport Tourer or "hyper" bike such as a Blackbird, ZX12 or possibly a Busa. Cool adventure bikes also considered. Tell me whatchya got.
Will sell for $5,500 firm. Located just West of Cleveland Ohio. Local pick up only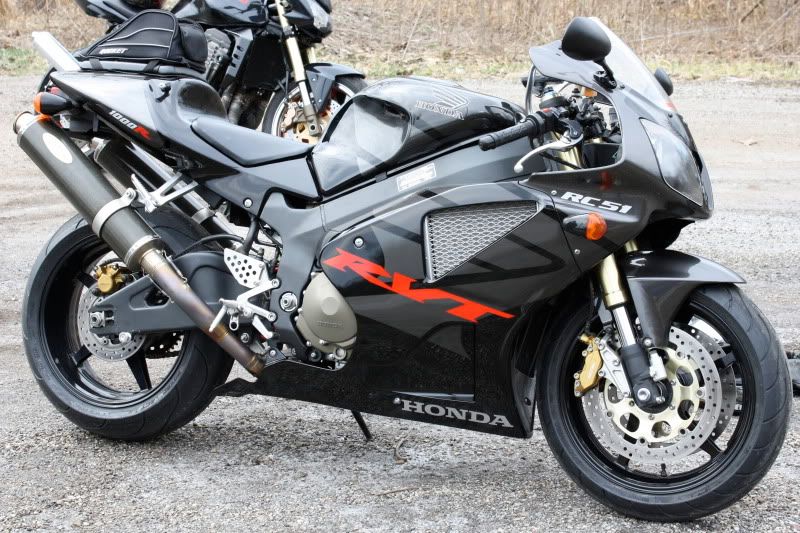 ---
Last edited by garysol1; 04-20-2010 at

08:10 PM

.
Dang, a month earlier and I would have probably came and rode this home.
EVO....It appears your PM box is full. I tried to reply to you but got this..


[evo] has exceeded their stored private messages quota and can not accept further messages until they clear some space.