Junior Member
Join Date: Jun 2010
Posts: 13
Mentioned: 0 Post(s)
Quoted: 0 Post(s)
2003 RC51 for sale
---
Never thought this day would come where I would be listing my 03 RC51 for sale. So here's alittle bit about the bike. It's and 03 with 28xxx on it. I purchased it from a friends of mine back in 2010 after he tired wheeling in a parking lot and well you guys know the rest. He bought the bike in 07 from the local dealership I worked for. The first owner was an older gentleman that took care of the bike and was serviced yearly with the dealership I worked at. I stripped the bike and rebuilt her from the ground up took me about 2 years but in the end it was well worth it. So here's the one bad thing about the bike when my friends went down the swingarm spools broke off and has a few scratches but is not bent. Comes with Jardine 2-1 and the mid section is dented. Here is a list of things done to the bike
Oem Nicky Hayden plastic (not cheap China one's)
Ohlins Rear suspension. Rebuilt by Ohlins in 2010
Brembo front master cylinder
Block off plates
Black Sato rearsets
Power Commander PCIII
Smoked integrated taillight
Competition Werkes fender eliminator
Stainless Steel Lines front & rear
Progressive springs up front
Front Forks rebuilt 2010 Oem parts
Throttle body sync done fall 2013
New fuel pump 2013
New ignition coil 2013
New fuel pressure regulator 2013
New secondary ignition module 2013
New NGK plugs 2013
So that I think pretty much sums up the list of things I've done to the bike. Reason for selling the bike is that I would like to expand my business and I have not had the time to ride it as much as I'd like. I would rather see it go to a good home and been out on the street then sitting in the garage. Since Owning the bike I have taken very good care of her and never beat on her.
I am asking $7000 firm. Please text me for pictures 203 253 9992.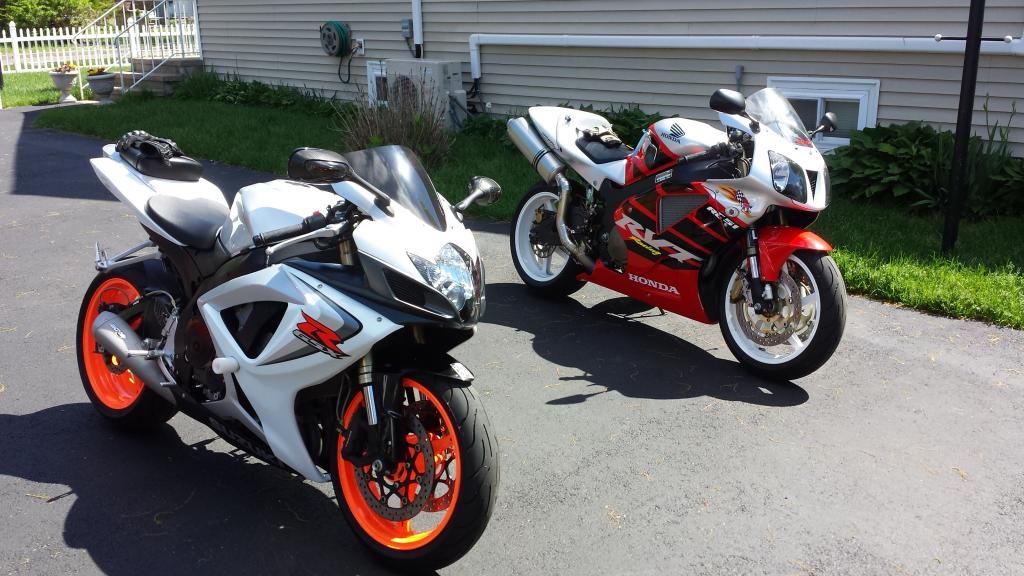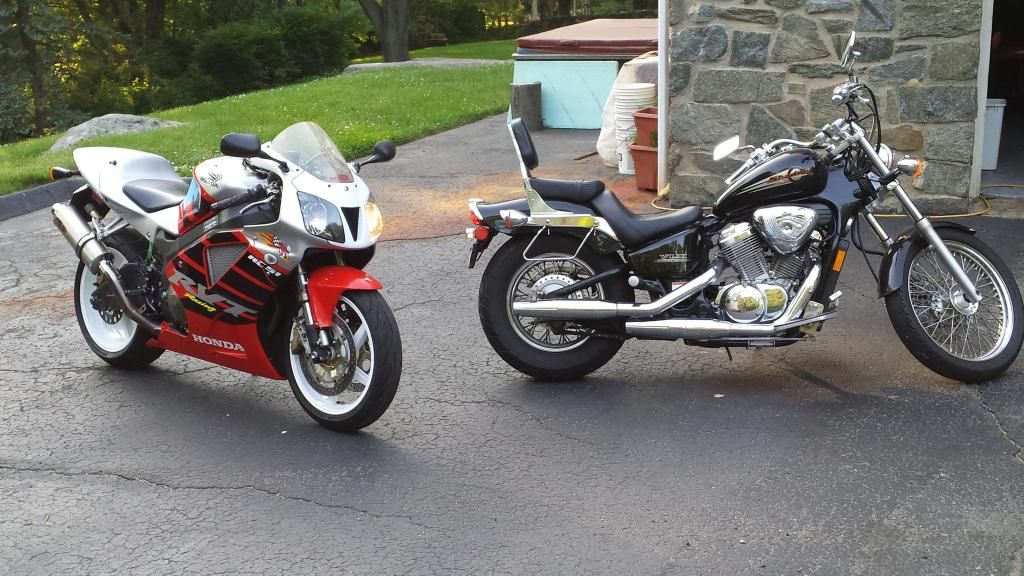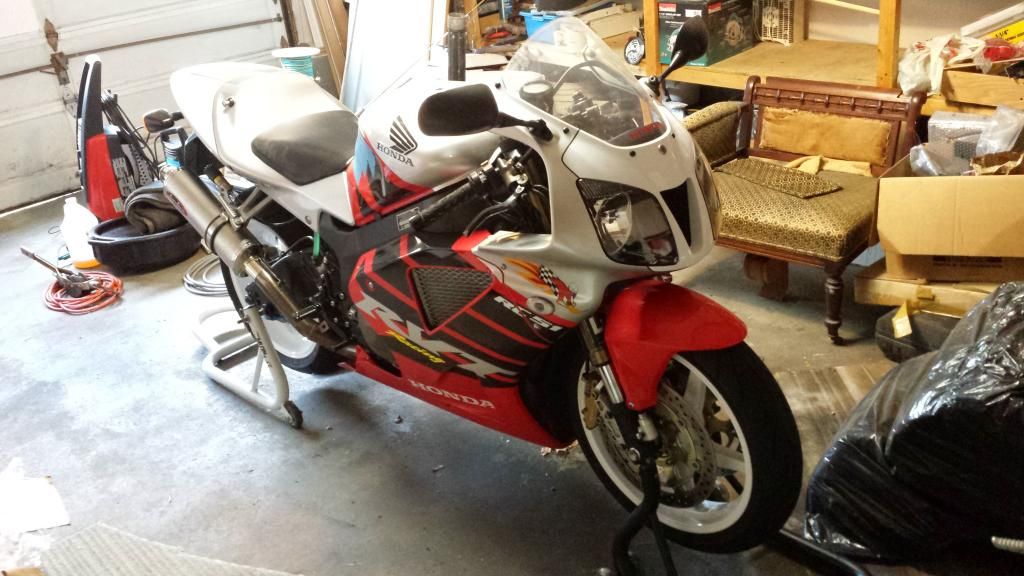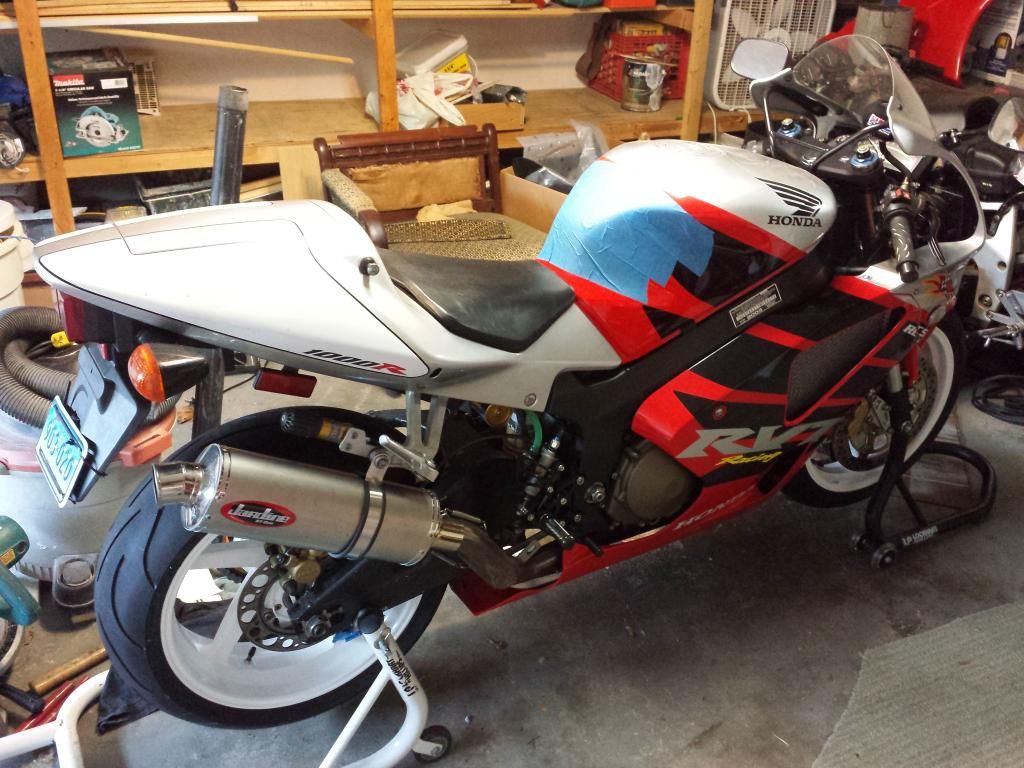 ---
Last edited by 900rrdriver1; 10-18-2014 at

07:43 PM

. Reason: pictures
Junior Member
Join Date: Jun 2010
Posts: 13
Mentioned: 0 Post(s)
Quoted: 0 Post(s)
Pictures are up. I will take more detailed pics tomorrow. If anyone has any questions please feel free to call or text me.
Lifetime Premium
Join Date: Jun 2012
Location: In the mountains of Colorado, where there's no straight roads….
Posts: 135
Mentioned: 0 Post(s)
Quoted: 5 Post(s)
Nice bike, GLWS
---
USAF RET 1983 - 2005
2002 RC51 / SP2 (Sold)
2003 RC51 / SP2 (Sold)
2004 RC51 / SP2 Hayden Edition (shoot me if I sell this one)