Member
Join Date: Mar 2014
Posts: 58
Mentioned: 1 Post(s)
Quoted: 9 Post(s)
FS:ohlins FGRT forks, TTX shock, steering damper 848/1098/1198
---
Thought I would post this up here even though it's Ducati stuff. Never know who's got an RC and Duc in their garage.
for sale i have some ohlins goodies that fit all variations of the 848, 1098, and 1198 ducati family. all prices do not include shipping and we can discuss that one you contact me.
ohlins road and track forks "FGRT 803" $1400
ohlins TTX rear shock "DU 788" $800
ohlins streeing damper "SD 1205" $200
if someone wanted to give their 848, 1098, or 1198, the full ohlins top of the line treatment and buy all 3 items, i would bundle it and let everything go for $2300.
Dan kyle sells a suspension upgrade kit that costs $2395 and includes a TTX shock, and ohlins 30mm fork cartridge kit. so for less than that your getting full ohlins fgrt forks, the TTX, and a steering damper.
all of these are used but in excellent like new condition. there is light signs of use but as close to new as it gets on used items. no real marks on the forks from where they were clamped in the triples, no dings or nicks or scratches, seals are good and dont leak or weep. the only signs of wear are on the blue preload adjusters, there are some light tooling marks. the shock has a couple tiny scratches A. on the bottom eyelet, and B. a small scratch next to the rebound adjuster. this stuff looks like it all just came out of the box.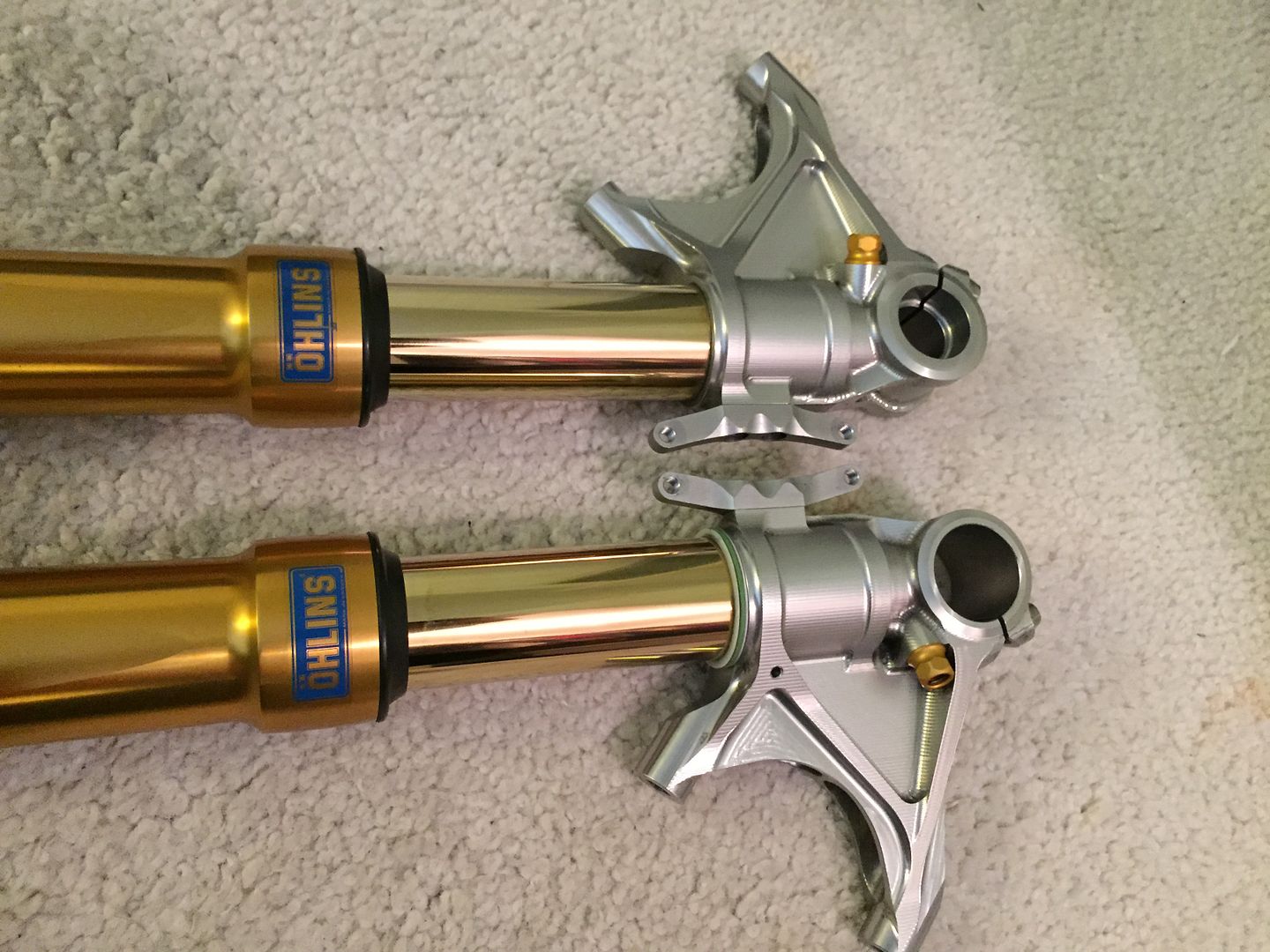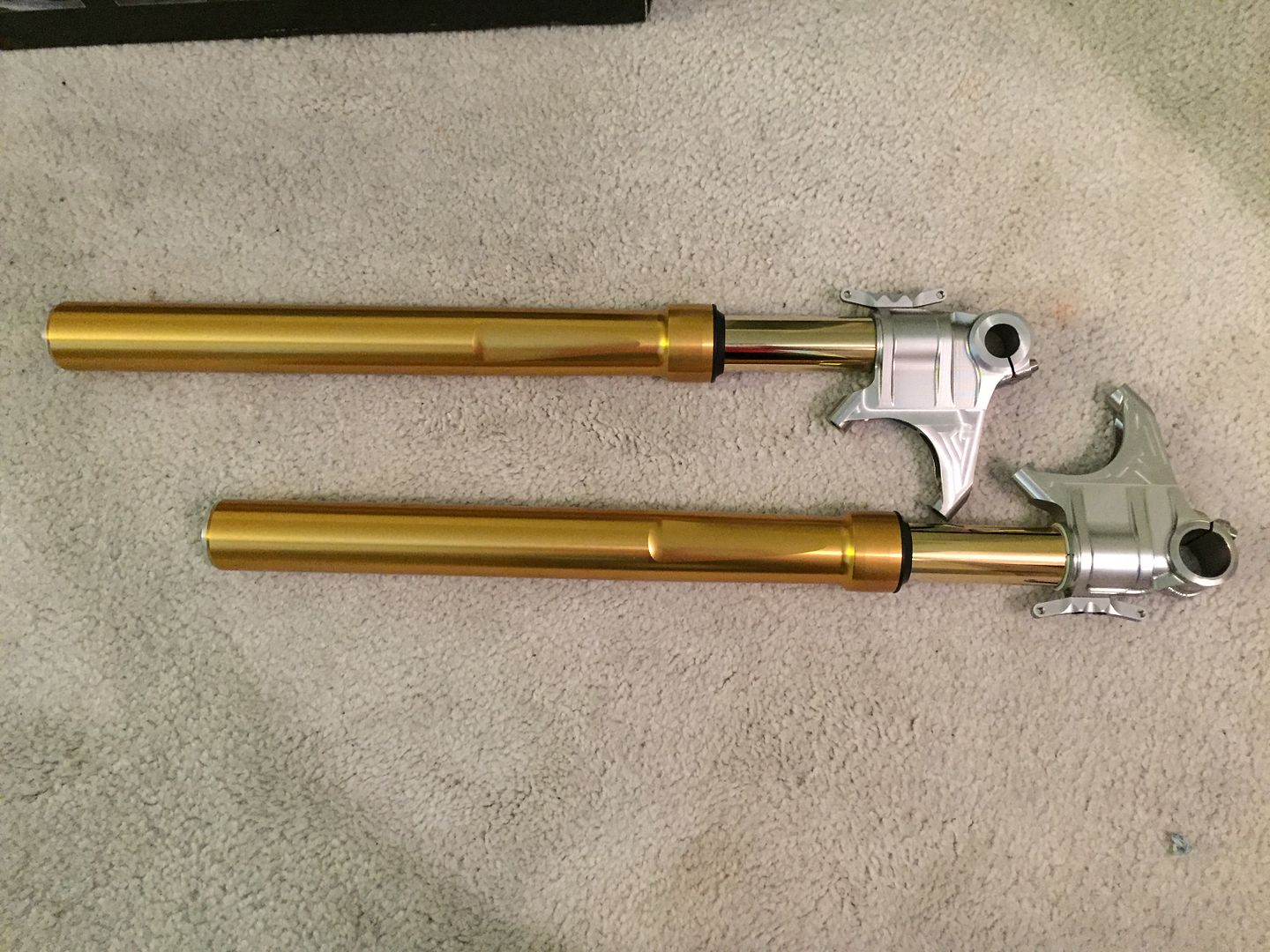 ---
2004 Hayden SP2: Ohlins Shock, Racetek Fork Internals, OZ Piega Rims, Brembo RCS19 Brake MC, Brembo Radial Clutch MC, Radial Brake Brackets, Brembo Monoblocks, Galfer 330mm SBK Rotors, Brembo Underslung Rear Brake, GPR High Mounts, Woodcraft Rearsets, PC3 USB, Dynojet Quikshifter, RobbyMoto Quick Action Throttle, Hotbodies Undertail, 520 Chain 15/41, Scotts Steering Damper, SS Lines, Pinch Bolt Res Mount, Keyless Gas Cap & Ignition, Flapper Valve & Soft Rev Eliminated, Rizoma Bar End Mirror.
---
Last edited by jscobey; 08-09-2015 at

07:36 PM

.