Member
Join Date: Mar 2014
Posts: 58
Mentioned: 1 Post(s)
Quoted: 9 Post(s)
FS: 2004 Hayden edition SP2, clean title, OZ ohlins galfer brembo dynojet
---
No longer for sale. The whole bike is being parted out in a new thread:
unfortunatley i have to let go of my 2004 Honda RC51, SP2 Nickey Hayden Edition. bike has a clean title and is registered. never been dropped or crashed. very clean. 29,865 miles. Valves were just done less than 50 miles ago. Oil and filter changes every 2500 miles. New spark plugs. Well maintained and cared for. bike runs excellent and has no issues, leaks or problems. ready to ride. i am the second owner. i am thinking about parting the whole bike out as there is much more money to be made doing that, but also a lot of time, so if i can get what im asking for it then id rather keep it in one piece and let someone else enjoy it. im located in Ventura county california, about 30 minutes north of Los Angeles. im asking $6800.
-OZ Piega forged aluminum wheels
-Ohlins HO204 shock with .9Nm spring
-Racetech Gold valves and .9Nm springs in forks
-Galfer 330mm sbk front rotors
-Power commander 3 USB
-RobbyMoto quick action throttle with cables and 4 different size cams for shorter or longer turn throttle
-GPR high mount exhaust slip ons
-Woodcraft rearsets
-Woodcraft clip ons
-Radial front caliper brackets
-Brembo Monoblock front calipers with CL C60 racing brake pads
-Rear underslung brake caliper bracket with brembo caliper
-stainless steal brake lines front and rear
-Brembo RCS19 radial brake master cylinder
-Brembo radial Clutch master cylinder
-520 chain conversion running 15/41 gearing
-flapper valve and soft rev limiter removed
-Hotbodies undertail silver
-Rizoma Bar end mirror
-Carbon fiber tank cover
-kyle racing pinch bolt brake resevior mount, rizoma clutch resevior mount
-T-rex frame sliders
-sato swingarm spools
-keyless gas cap
-bike has keyless ignition with a well hidden yet convenient ignition switch. can easily be put back to a stock key'd set up if you prefer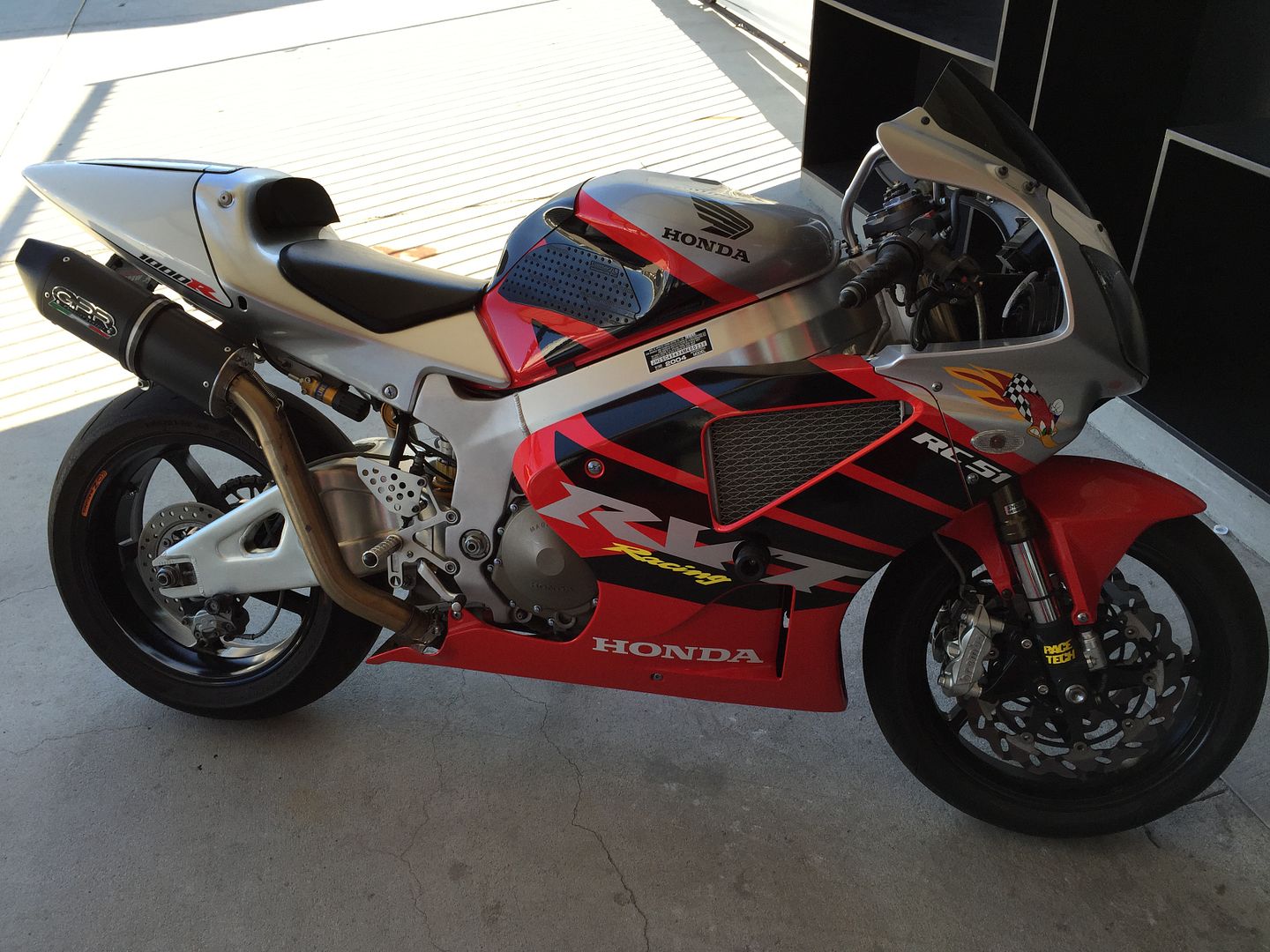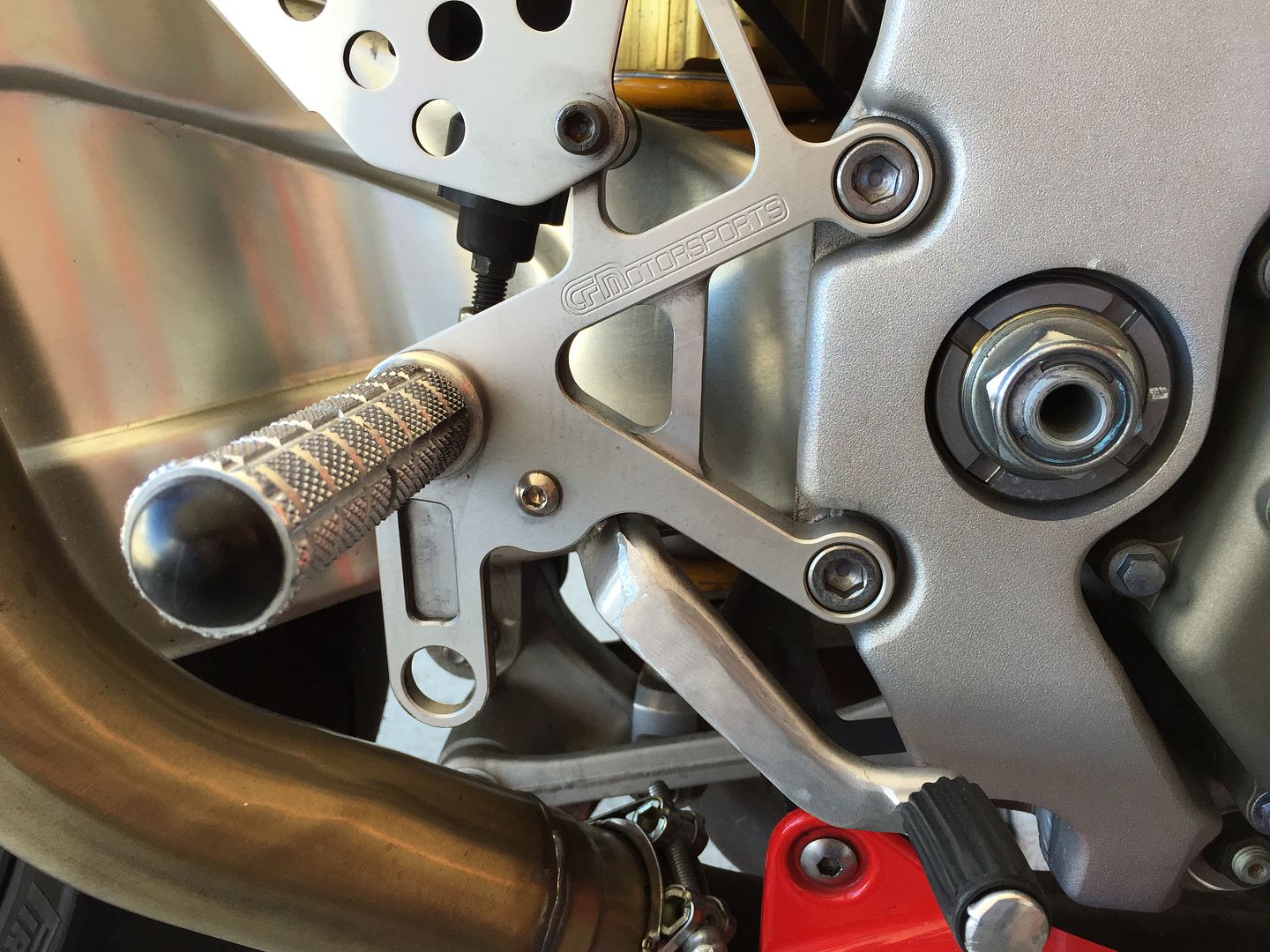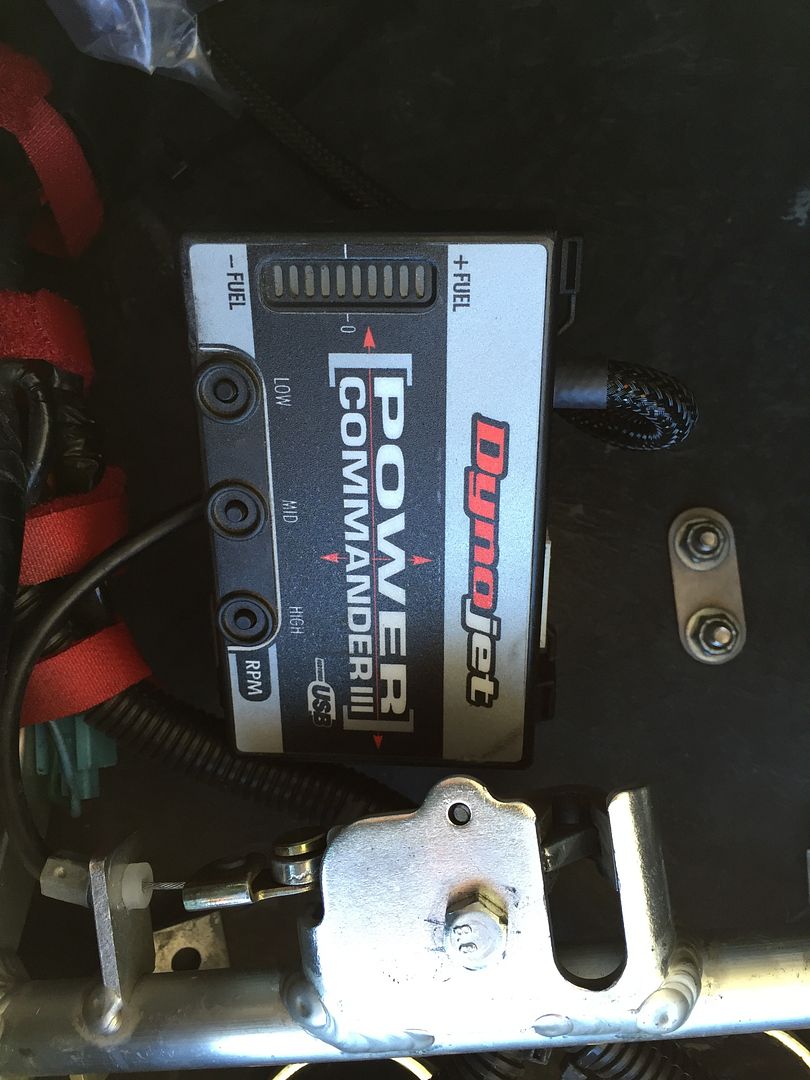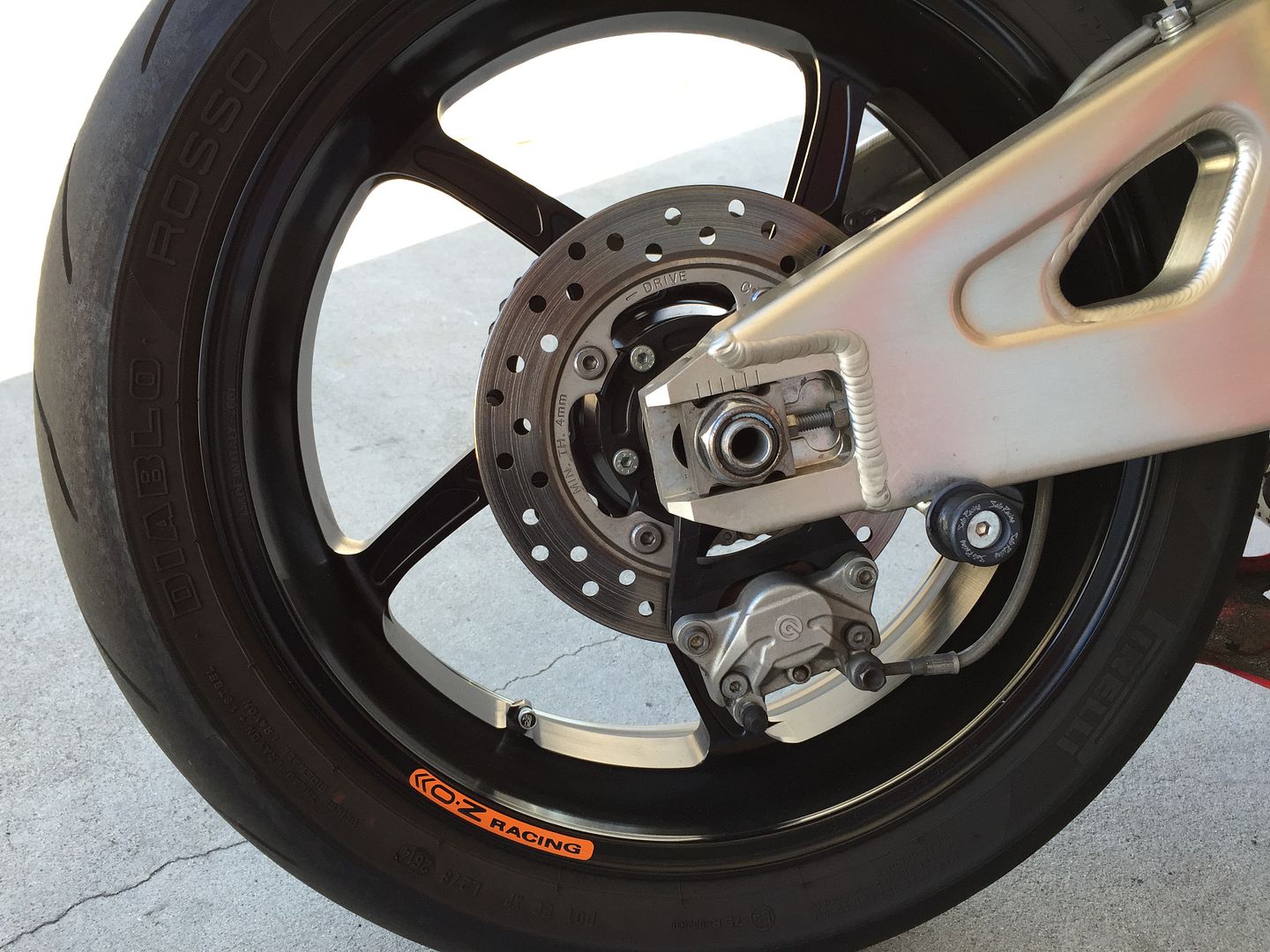 ---
2004 Hayden SP2: Ohlins Shock, Racetek Fork Internals, OZ Piega Rims, Brembo RCS19 Brake MC, Brembo Radial Clutch MC, Radial Brake Brackets, Brembo Monoblocks, Galfer 330mm SBK Rotors, Brembo Underslung Rear Brake, GPR High Mounts, Woodcraft Rearsets, PC3 USB, Dynojet Quikshifter, RobbyMoto Quick Action Throttle, Hotbodies Undertail, 520 Chain 15/41, Scotts Steering Damper, SS Lines, Pinch Bolt Res Mount, Keyless Gas Cap & Ignition, Flapper Valve & Soft Rev Eliminated, Rizoma Bar End Mirror.
---
Last edited by jscobey; 09-09-2015 at

12:28 PM

.
Lifetime Premium
Join Date: Sep 2011
Location: ATL
Posts: 2,311
Mentioned: 9 Post(s)
Quoted: 120 Post(s)
dang thats a nice one!
---
2003 SP2: Everything I could find.
2004 SP2 N. Hayden
1991 Honda HawkGT
2008 XR650L
Dec. 2011&2013, Sep. 2015, May 2019 BOTM
Lifetime Premium
Join Date: Jul 2012
Location: Cape Cod Massachusetts
Posts: 1,241
Mentioned: 6 Post(s)
Quoted: 114 Post(s)
Sweet , a very nice bike and not a bad price either considering someone will get a RVT all set up from the get go !!! Good luck with the sale
---
Growing old is mandatory , Growing up is Optional
BOTM / April 2014 , October 2016
Clint / 2000 RC51 #414
Lifetime Premium
Join Date: Jul 2014
Location: WA state
Posts: 736
Mentioned: 5 Post(s)
Quoted: 31 Post(s)
So purrrrrrrrrrrty...monday bump
---
1986 Honda Interceptor...learned on it
1988 Yamaha Radian...wheelied on it
1990 Yamaha FZR...friend totaled it
1997 Honda Shadow...wife stole it
1998 Yamaha YZF...noob tree'd it
2002 Honda 954RR...just sold it
2005 RC51...finally found it

...if I stop runnin' the evil little clowns will get me!
Junior Member
Join Date: Sep 2015
Posts: 1
Mentioned: 0 Post(s)
Quoted: 0 Post(s)
Trade you an 08 CBR 1000 for your RC51
Senior Member
Join Date: Aug 2015
Location: Netherlands
Posts: 162
Mentioned: 1 Post(s)
Quoted: 21 Post(s)
That is a very clean bike.

May I ask where you bought the radial front caliper brackets? I'm searching on the web, but I can't find them looking as good as yours.
---
Last edited by Ghetto Bassie; 09-08-2015 at

12:09 PM

.
Lifetime Premium
Join Date: Oct 2015
Location: Tennessee
Posts: 380
Mentioned: 2 Post(s)
Quoted: 63 Post(s)
---
Anyone know the current status of this part out? Already sold? On a different thread?
---
JOE BLACK