Senior Member
Join Date: Nov 2013
Location: Netherlands
Posts: 142
Mentioned: 0 Post(s)
Quoted: 4 Post(s)
SP1 velocity stacks
---
A pair of flat top, 48mm high, SP1 stacks. To be used with aftermarket airbox like Durbahn, T1, DHC or Moriwaki. I made these and they were returned to me by a member who is selling all his RC stuff. Never been used afaik.
48mm height will give good mid range performance.
Asking 125$ US incl. shipping.
Sold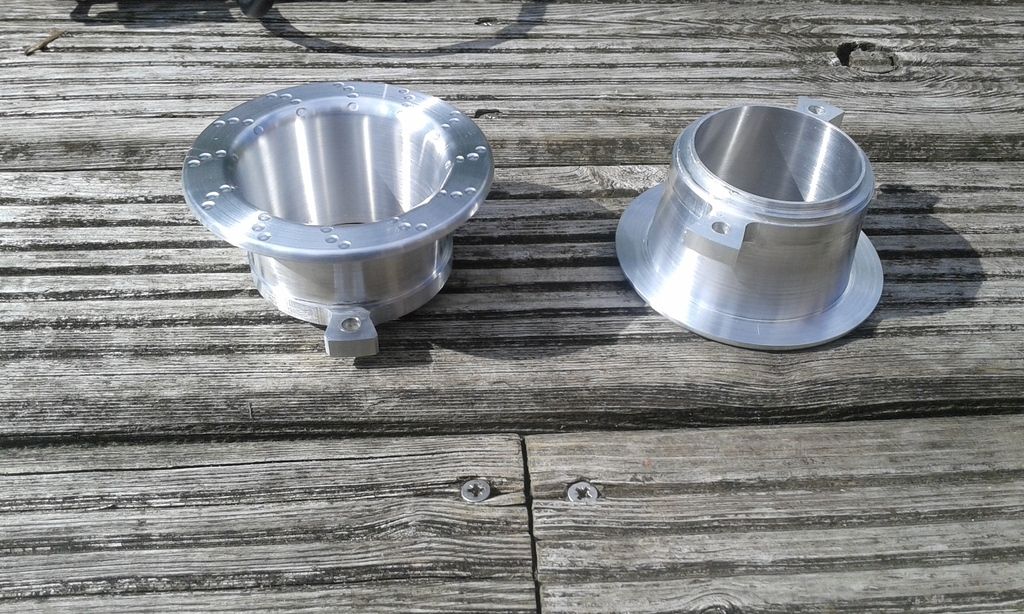 ---
SP1:PVM mag.,full Akra,Durbahn airbox,T1 G2 snorkel,SpeedCell,SP2 swing+mod. subfr.+engine cover,WP susp. +TiN,endur. fairing VFR400 headlight,KYA fronts, Setrab oilcooler,MR clipons,flowed throttlebod.,lightened flywheel, Moriwaki rests, Delrin stacks,BKG triple clamps,PC II,Ti bolts, qr seat+tank,Durbahn/ISR rear brake,Durbahn CCC,AFAM 15-41, DID520,CBR600RR coils,50310 fan switch,mod. wire harness,HRC overflow,Extreme Graphics undertray,Harris fairing stay.
---
Last edited by SPeter1; 06-20-2016 at

12:54 PM

.
Senior Member
Join Date: Sep 2015
Posts: 144
Mentioned: 1 Post(s)
Quoted: 25 Post(s)
Just received my sp2 stacks today... These things are BEAUTIFUL... YOU do some AMAZING WORK. Thanks again