Lifetime Premium
Join Date: May 2011
Location: Chiba, Japan
Posts: 4,617
Mentioned: 27 Post(s)
Quoted: 159 Post(s)
Magical Racing SP2 Carbon Hugger.
---
I have for sale a genuine Magical Racing rear hugger.
It has a section I cut out where I made a bracket to run the line outside it, but then changed my mind and ran it inside the swing arm. I hid the cut using some Dynoc carbon film on the swing arm - so it wasn't visible (see pic below). So there's a small hole for a brake hose (with some protecting rubber tubing to protect it) also drilled. The hugger touched the underside of my HRC complete racer exhaust and also has a scratch where it touched the mid pipe under the seat. I could hide it with some clearcoat touch-up, but wanted to show it's condition honestly first - can touch the scratch in before shipping (no cracks!).
It's not in new condition, but still usable and the imperfections aren't visible unless looking specifically for them, especially if you run a bracket to the outside for the brake line (Or use a but of Dynoc - which I can supply with the hugger too.
I bought a new MR hugger so don't need this any more, so it's available at a low price!
Price incl. worldwide delivery (airmail): $185 USD. Usually they're just under times that before Intl. postage!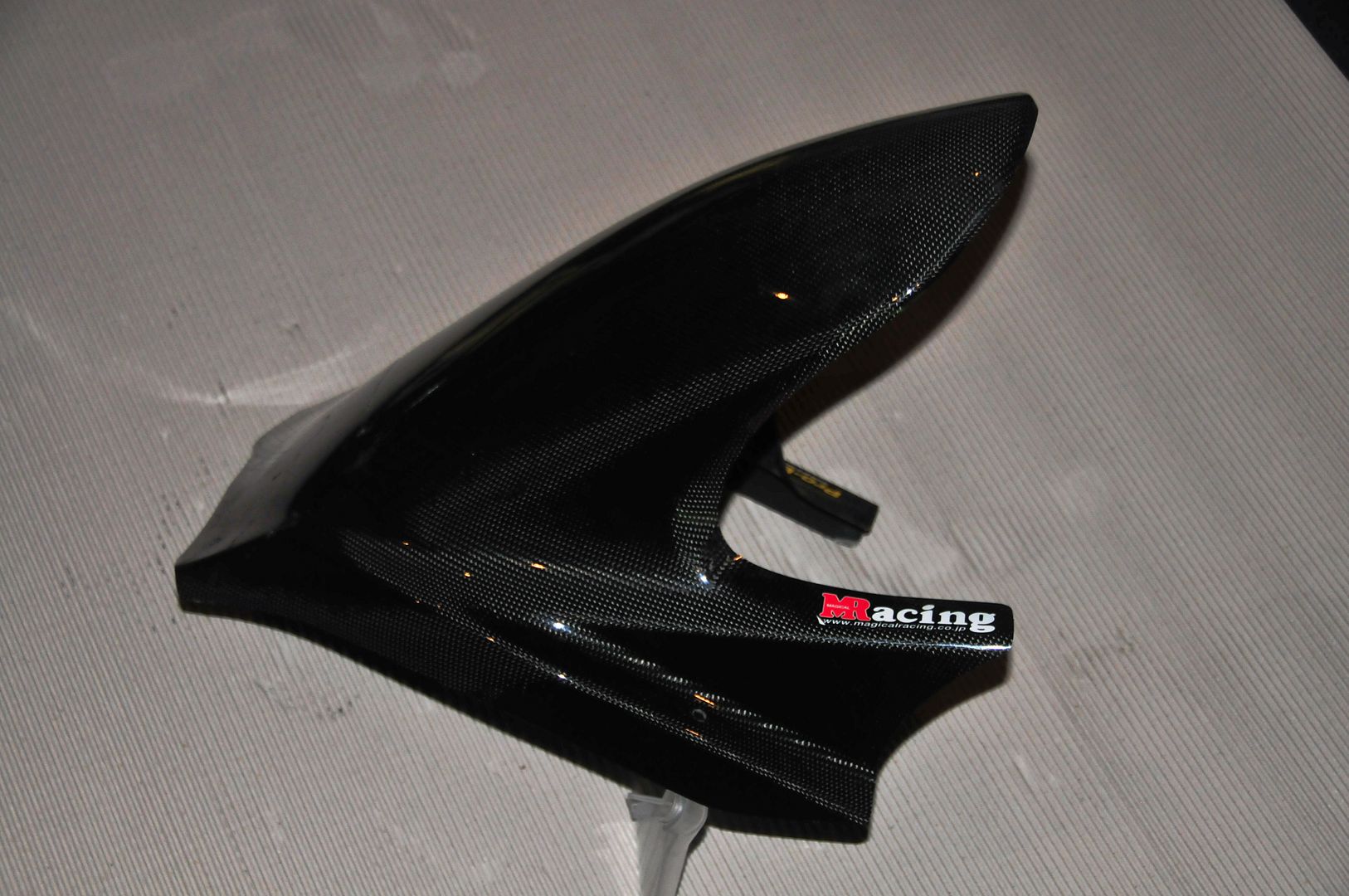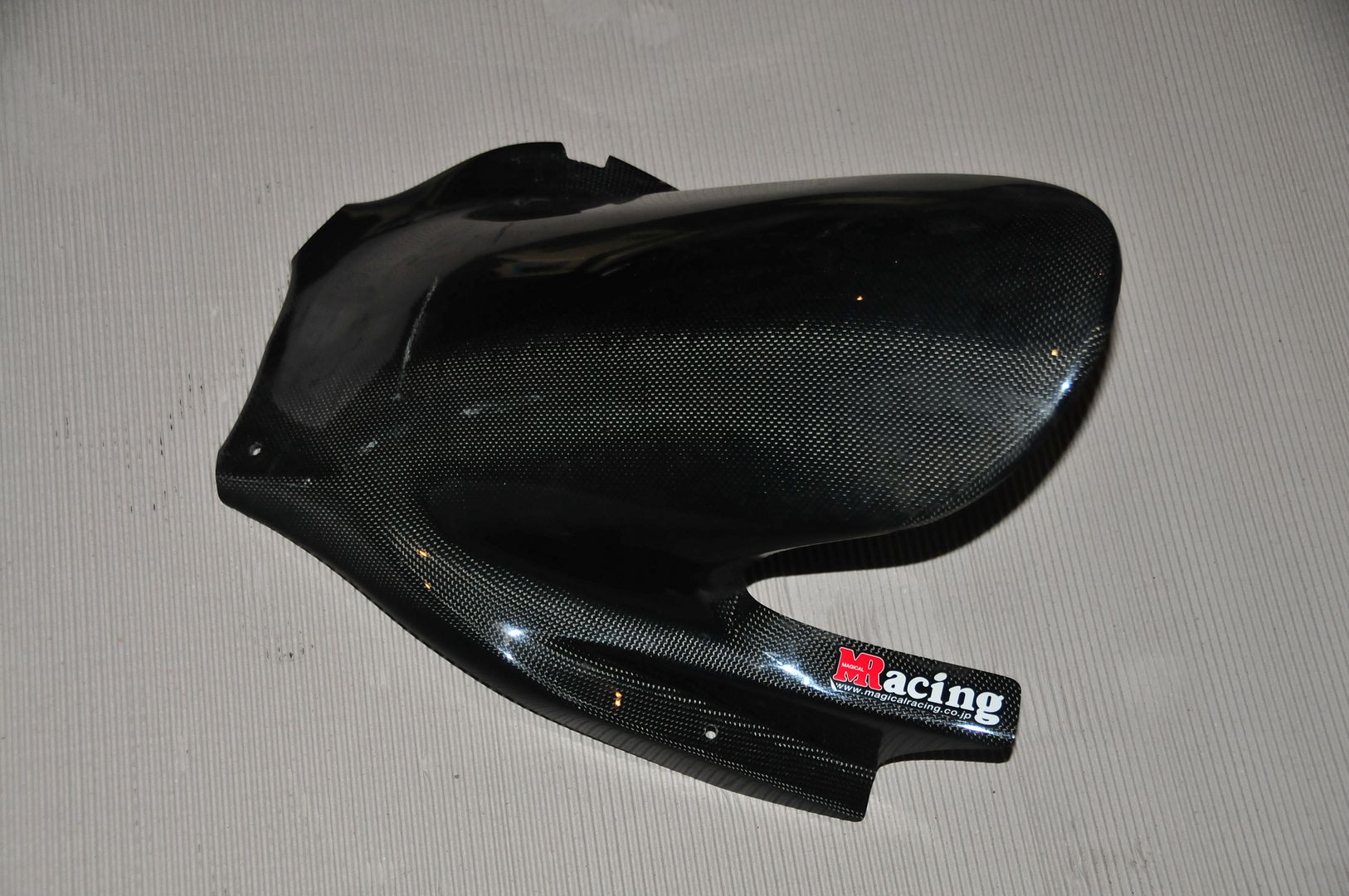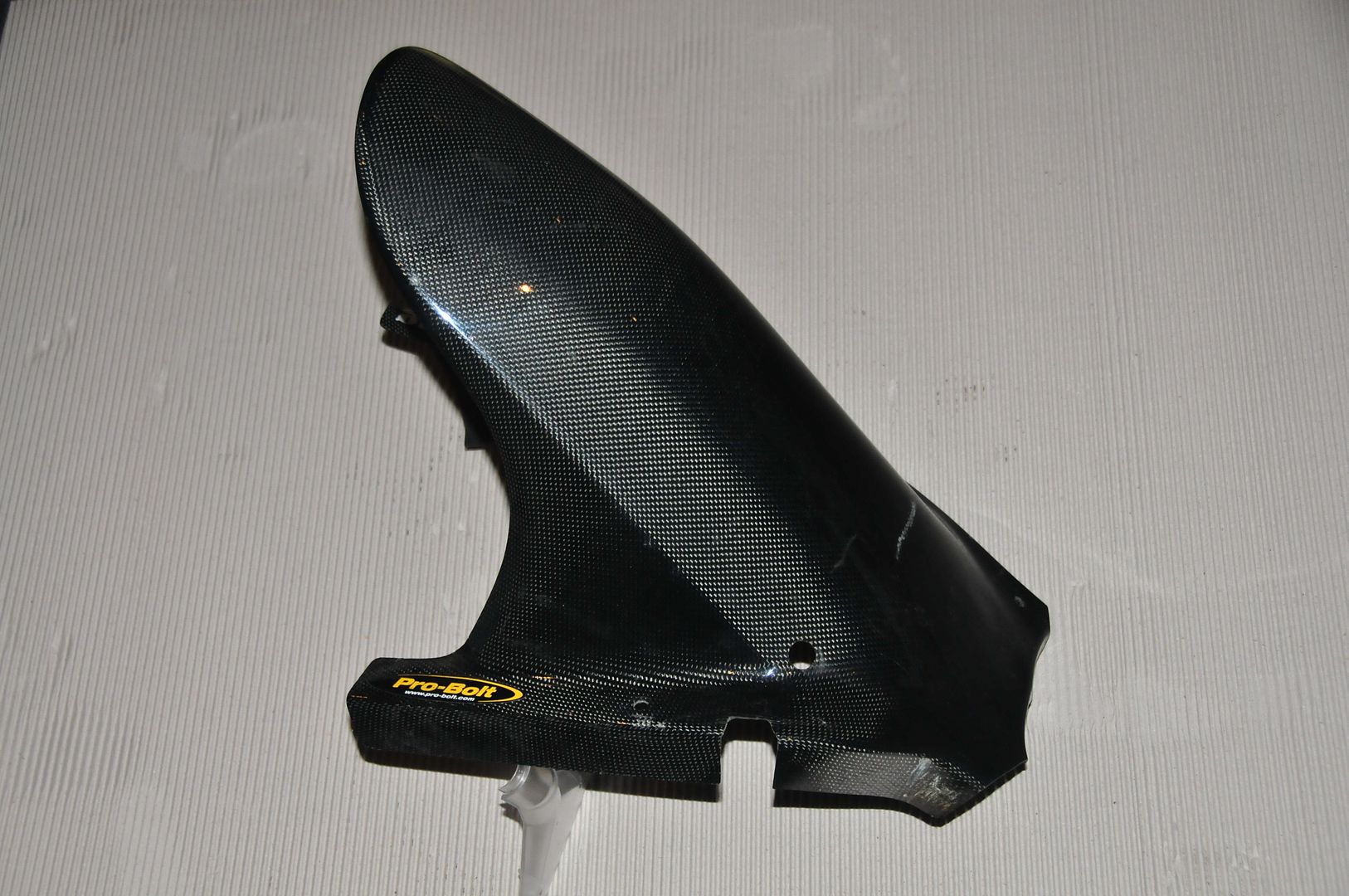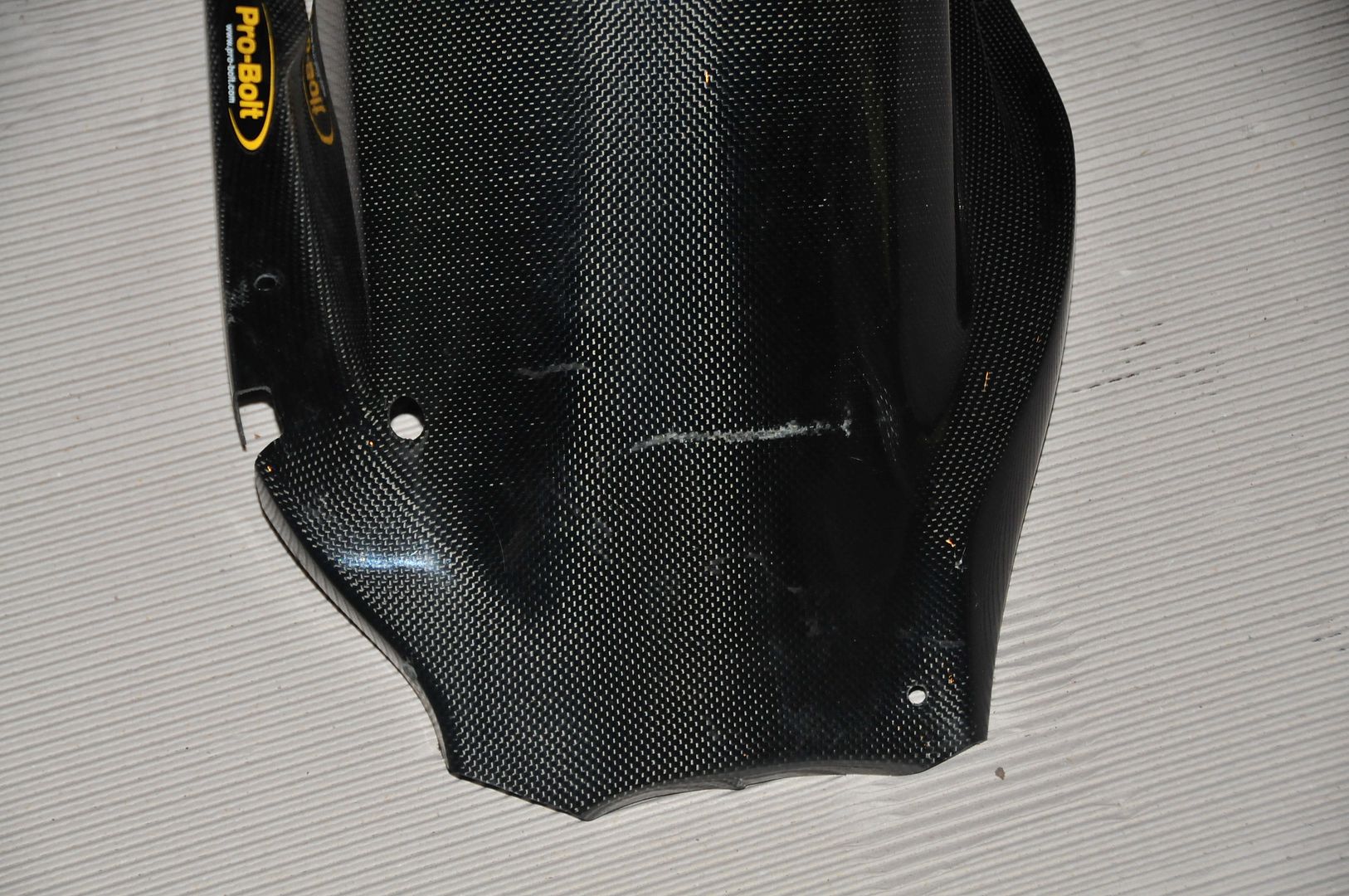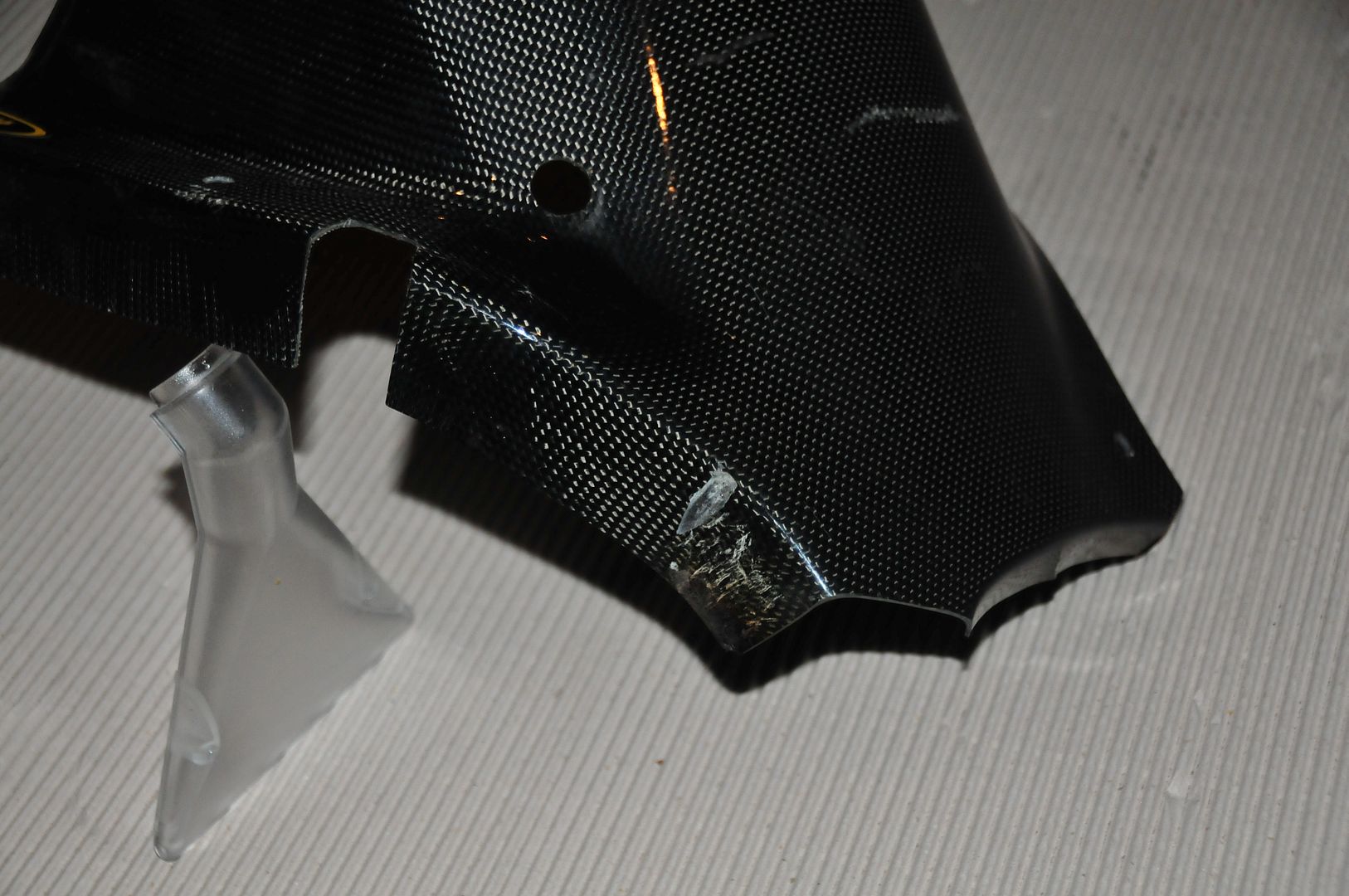 Picture with this hugger as preciously fitted to the bike.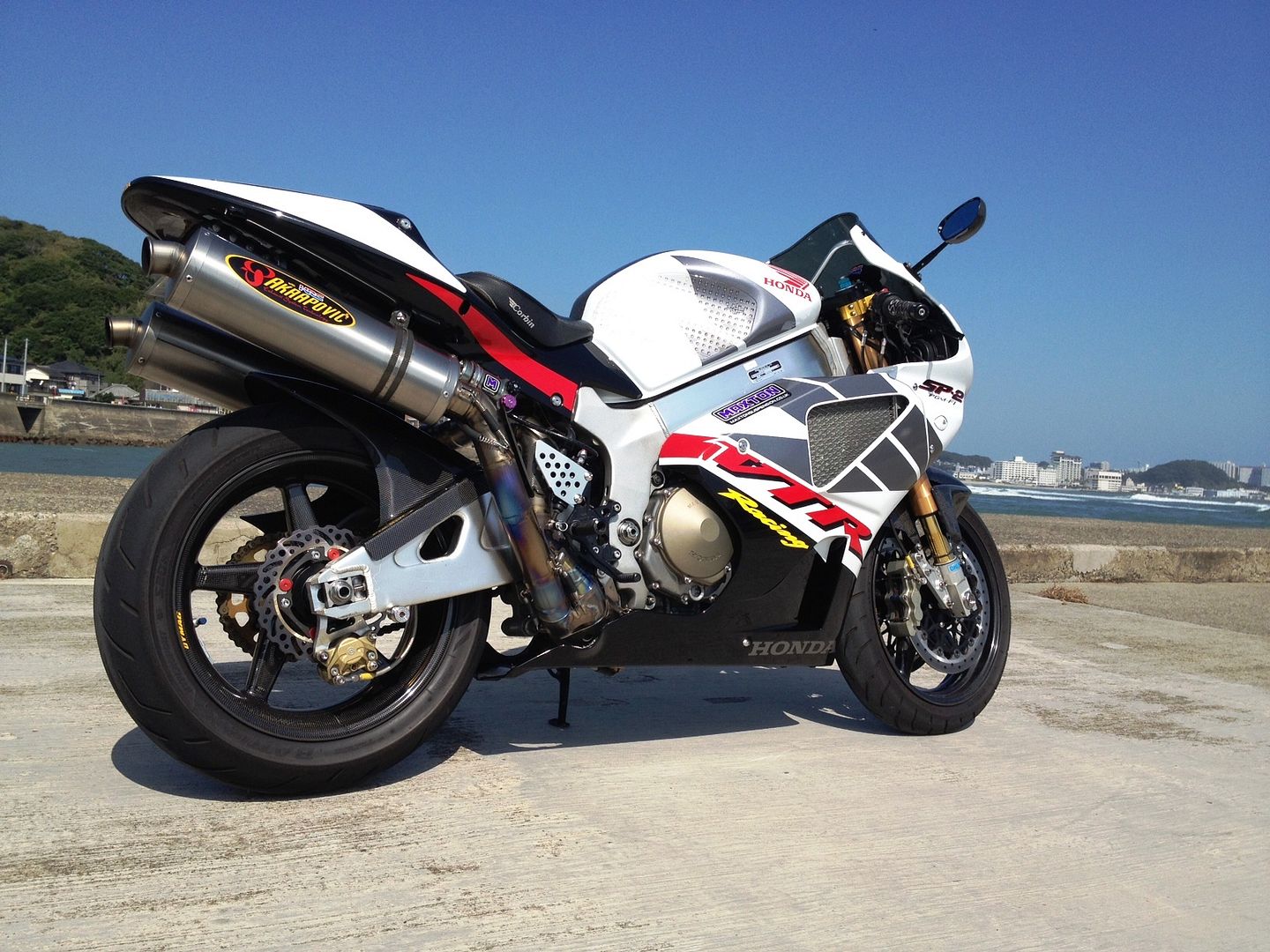 ---
Euro RC51 SP2: HRC WSB Ti Hi-Level, T1 Airbox & Snorkel, PCIII, Dymag CA5 Carbon Wheels, Ti64 Spindles (F, R & Swing Arm), Mori Link, Maxton GP7 Shock & Ohlins 832 Forks, Brembo GP Calipers & SBK narrow track (F), Braketech Disc (R), Brembo billet Underslung x 2 Brembo RCS, Tyga Triple, 7075 Stem, Probolt Titanium all over, Babyface rearsets, MR Complete Carbon Lineup, Custom Undertail & CBR 1000 LED, Watsen LED Indicators, Harris Brace, Giles clip-ons, Corbin seat, etc. 2013 BOTY.
Member
Join Date: Mar 2011
Location: Jacksonville, FL
Posts: 41
Mentioned: 0 Post(s)
Quoted: 0 Post(s)
Best hugger ever. I love mine. GLWS!