Senior Member
Join Date: Apr 2015
Location: Columbus, GA
Posts: 105
Mentioned: 4 Post(s)
Quoted: 18 Post(s)
Sato High mount CF exhaust $1500 shipped
---
Alright! I have a Sato High Mount CF system for SP2, including Titanium UNUSED high mount mids and fully rebuilt CF cans from SBKDrew, all mounting hardware is new in package except for the hanger bands. I also will include a pair of high mount CF exhaust hangers that are 99% minty in addition to the standard Sato high-mount hangers. Asking $1500 shipped CONUS and insured. SOLD pending payment to @
DaveJB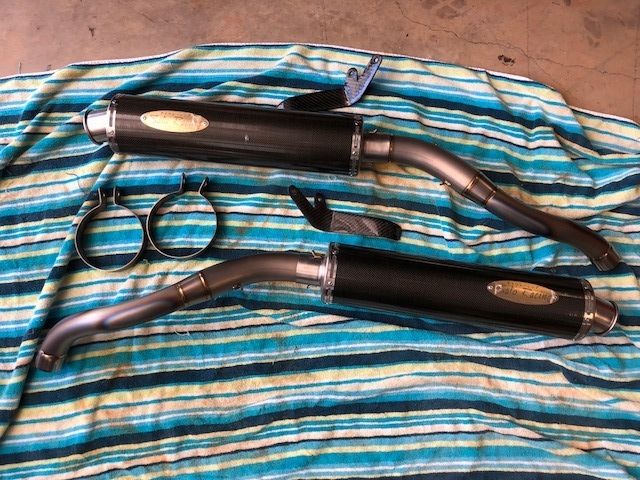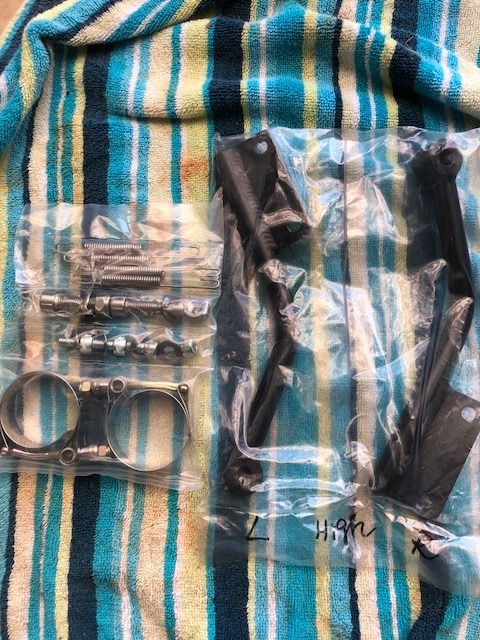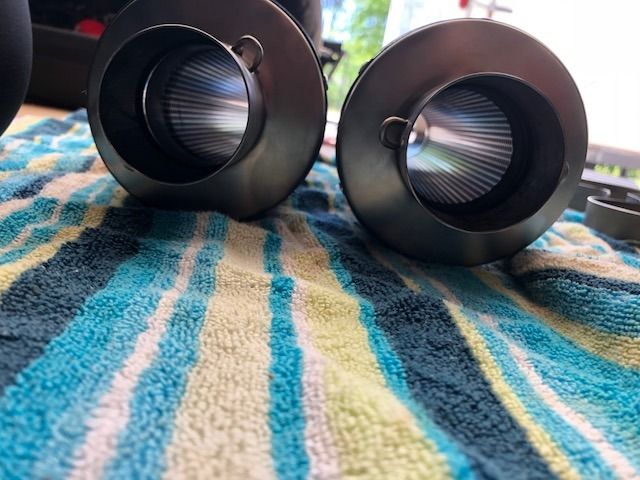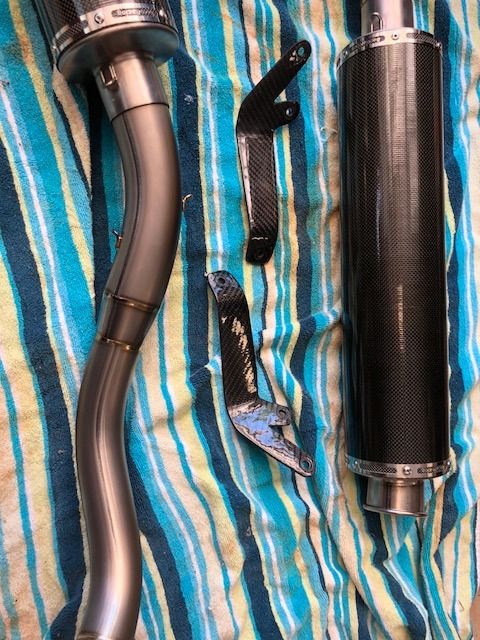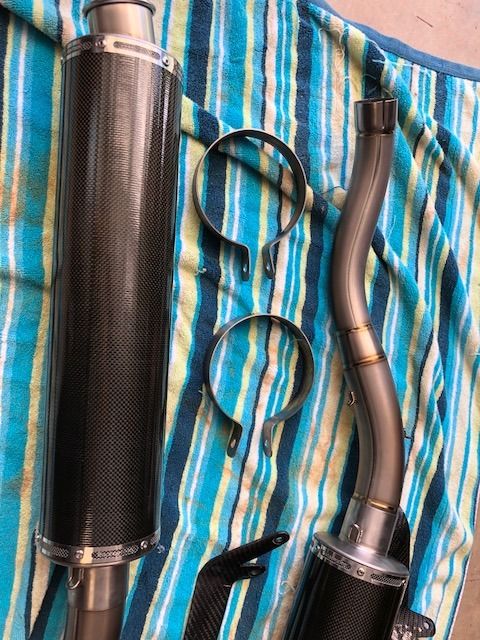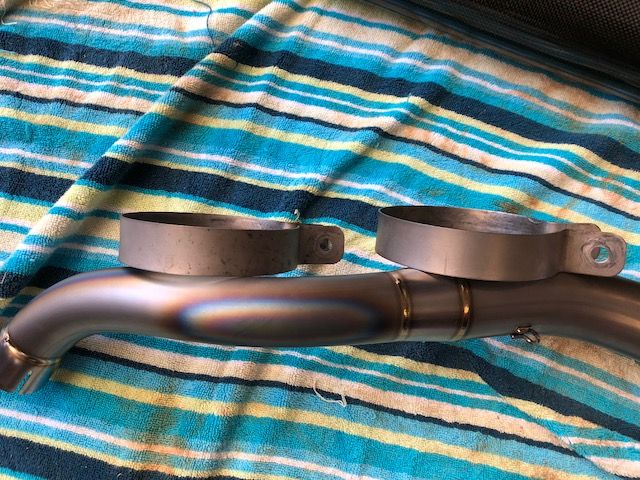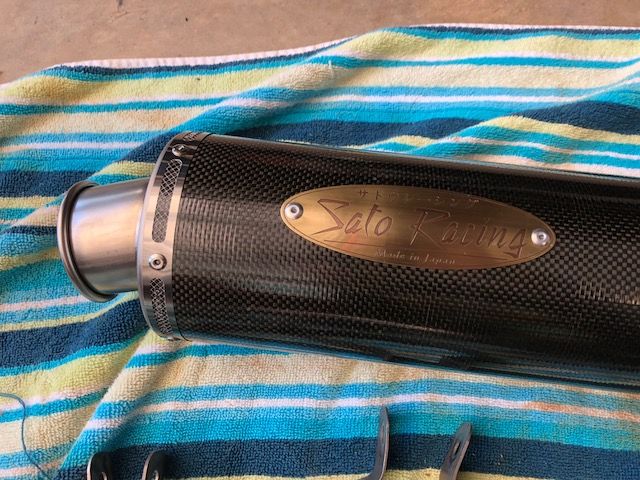 ---
Last edited by blueblur; 08-04-2018 at

05:41 PM

.
Super Moderator
Join Date: Dec 2009
Location: Central California
Posts: 1,237
Mentioned: 3 Post(s)
Quoted: 18 Post(s)
If you want to buy these, contact the seller. If you don't, move along.
Even if I say something nice and subscribe? Those are beauties and after looking around for weeks are indeed unobtanium. Maybe you'll still have them if/when I ever get this insurance settlement. If I get enough dough THEY'RE MINE! GLWS.

EDIT: any chance you can email me high res photos of these so I can ... you know, have some exhaust porn? Will motivate me to sell the car and bike I'm sitting on.
---
Last edited by DaveJB; 07-31-2018 at

01:29 AM

.
Senior Member
Join Date: Aug 2010
Location: Northern CA
Posts: 8,653
Mentioned: 15 Post(s)
Quoted: 317 Post(s)
@
DaveJB
For the love of Mary, start another thread in the many other Sub Forums offered. Stop blathering all over a sale thread, have some respect.
---
John, 2000 RC51 #000100


Lol. We talked via PM. Me and blueblur are like old war buddies now. Having shared a common horror - his original for sale thread.
I now have a better appreciation for these beauties. But you're right; I just deleted most of my blathering.
---
Last edited by DaveJB; 07-31-2018 at

01:11 PM

.
Okay. Just wanted to get my post up here. We're working out a deal. Man, before I got this bike if you'd told me I'd pay this much money for a set of just cans I'd have laughed. But when in Rome...
Senior Member
Join Date: Apr 2015
Location: Columbus, GA
Posts: 105
Mentioned: 4 Post(s)
Quoted: 18 Post(s)
Senior Member
Join Date: Sep 2015
Location: Edmonton, AB
Posts: 1,522
Mentioned: 7 Post(s)
Quoted: 323 Post(s)
Nice. The high mounts are cool. You never see them as most are low or banzai. I didn't know they ever made high mounts for the sp2
Lifetime Premium
Join Date: May 2015
Posts: 106
Mentioned: 1 Post(s)
Quoted: 17 Post(s)
going back a little here.
Senior Member
Join Date: Sep 2015
Location: Edmonton, AB
Posts: 1,522
Mentioned: 7 Post(s)
Quoted: 323 Post(s)
Yeah, that's on an sp1. Never seen the highs on an sp2