WTB: Sato Exhaust...
---
I'm looking for a Sato Exhaust, as i am sure everyone else is. But, if you know of one for sale, please let me know. I have Stock cans that can be swapped with cash if thats the route you would like.

Thanks
Lifetime Premium
Join Date: Oct 2009
Location: Deutschland/Colorado Springs
Posts: 3,169
Mentioned: 4 Post(s)
Quoted: 37 Post(s)
check ebay every once in awhile....they pop up.
---
2001 Honda RC51 SP1
1996 Honda CBR 900RR
2003 Aprilia RSV Mille R
1999 Aprilia RS50
2012 Triumph Daytona 675R (Sold)
2010 BMW S1000RR (Sold)
2005 Yamaha R6 (Sold)
Haha!! Take a number and get in line.. Good Luck!!
Senior Member
Join Date: Sep 2010
Location: Suffolk, VA
Posts: 351
Mentioned: 0 Post(s)
Quoted: 1 Post(s)
I love my Sato Pipes....Many People are asking me what kind of pipes I got...Because the deep sound.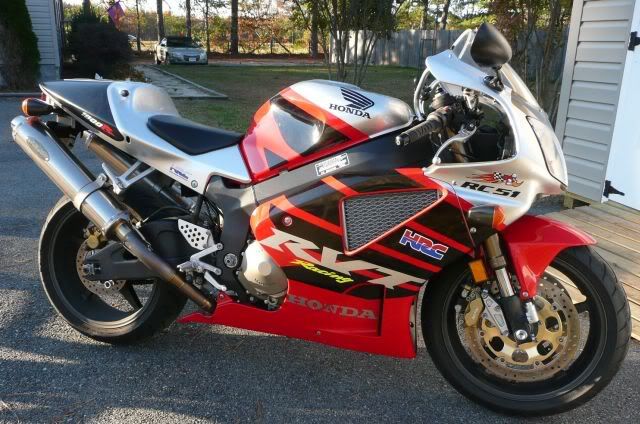 Banned
Join Date: Jan 2009
Location: Live Free or DIE
Posts: 427
Mentioned: 0 Post(s)
Quoted: 0 Post(s)
sato does not make banzai pipes any longer and you won't see people selling theirs either IMO

try ebay in the UK maybe