Member
Join Date: May 2016
Posts: 34
Mentioned: 0 Post(s)
Quoted: 5 Post(s)
Sp1 sato or ladybirds - low mounts
---
Looking for a clean unabused sato or ladybird cans (low mounts) which will fit an sp1 with standard headers and mids.

Go on you know u want to sell urs!
Based in the UK.
Lifetime Premium
Join Date: Apr 2009
Posts: 1,859
Mentioned: 10 Post(s)
Quoted: 135 Post(s)
I happen to have a bunch of brand new Sato cans.
What do you consider standard mids to fit them on BTW.
Member
Join Date: May 2016
Posts: 34
Mentioned: 0 Post(s)
Quoted: 5 Post(s)
I will need mids to fit onto them. I have a standard OEM setup on currently.

Sent from my LG-D855 using Tapatalk
Lifetime Premium
Join Date: Apr 2009
Posts: 1,859
Mentioned: 10 Post(s)
Quoted: 135 Post(s)
Damnit....I'll I have are these stupid ole Banzai mids too.....
Lifetime Premium
Join Date: May 2011
Location: Chiba, Japan
Posts: 4,617
Mentioned: 27 Post(s)
Quoted: 159 Post(s)
I have a beautiful set of Moriwaki Zero Titanium exhausts with low mount link pipes for an SP1 which I was thinking of putting up for sale here. They're in virtually perfect condition.
There's a small graze on one of the link pipes (see picture) and also two tiny marks on one of the sleeves, as shown - but looking at them when fitted to a bike, they'll be flawless unless looking for faults.
Very hard to find a set of these nowadays yet alone in this condition.
Will sell - delivered to your door in the UK with no added costs for £875, delivery will take 2 weeks.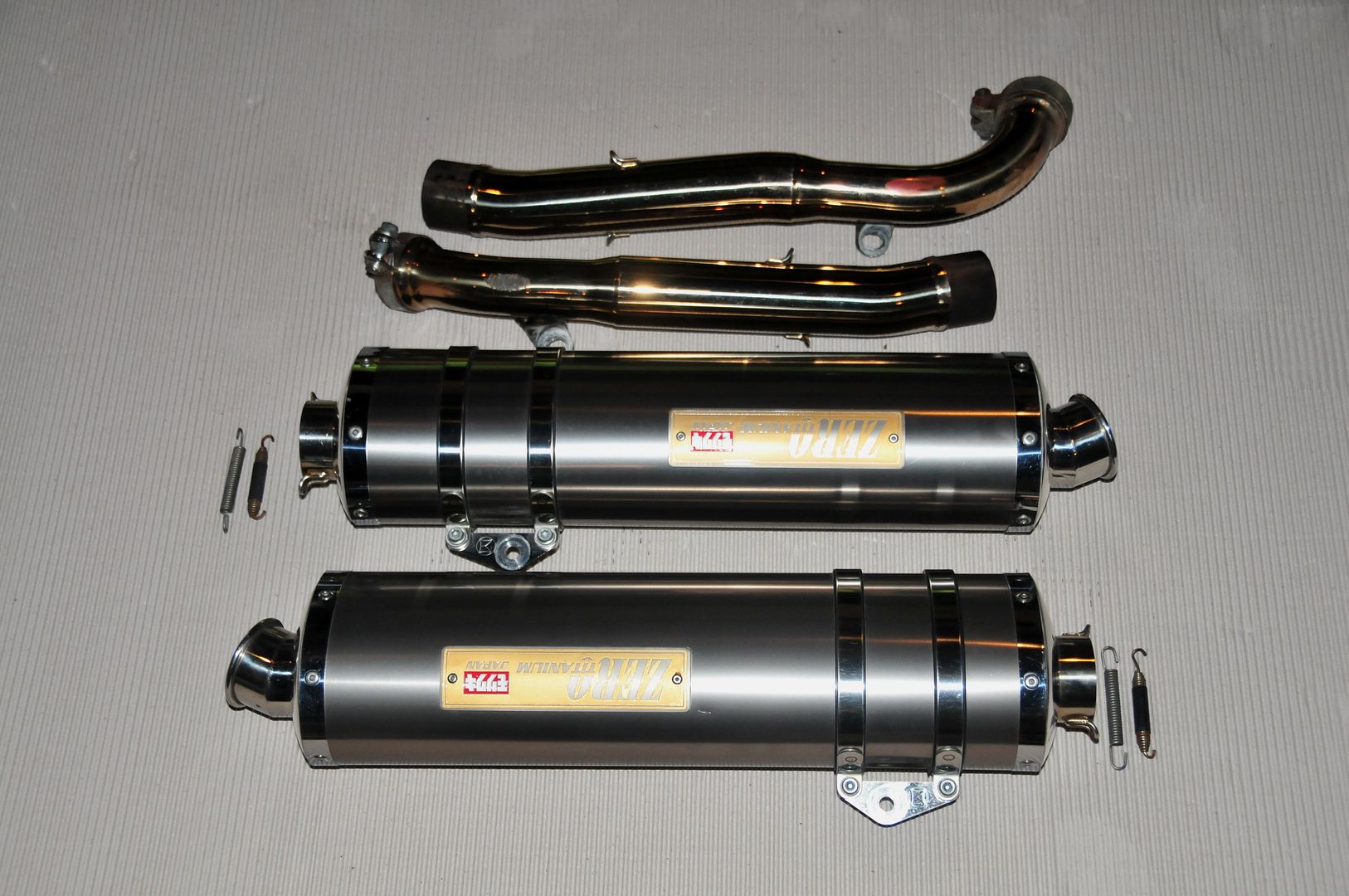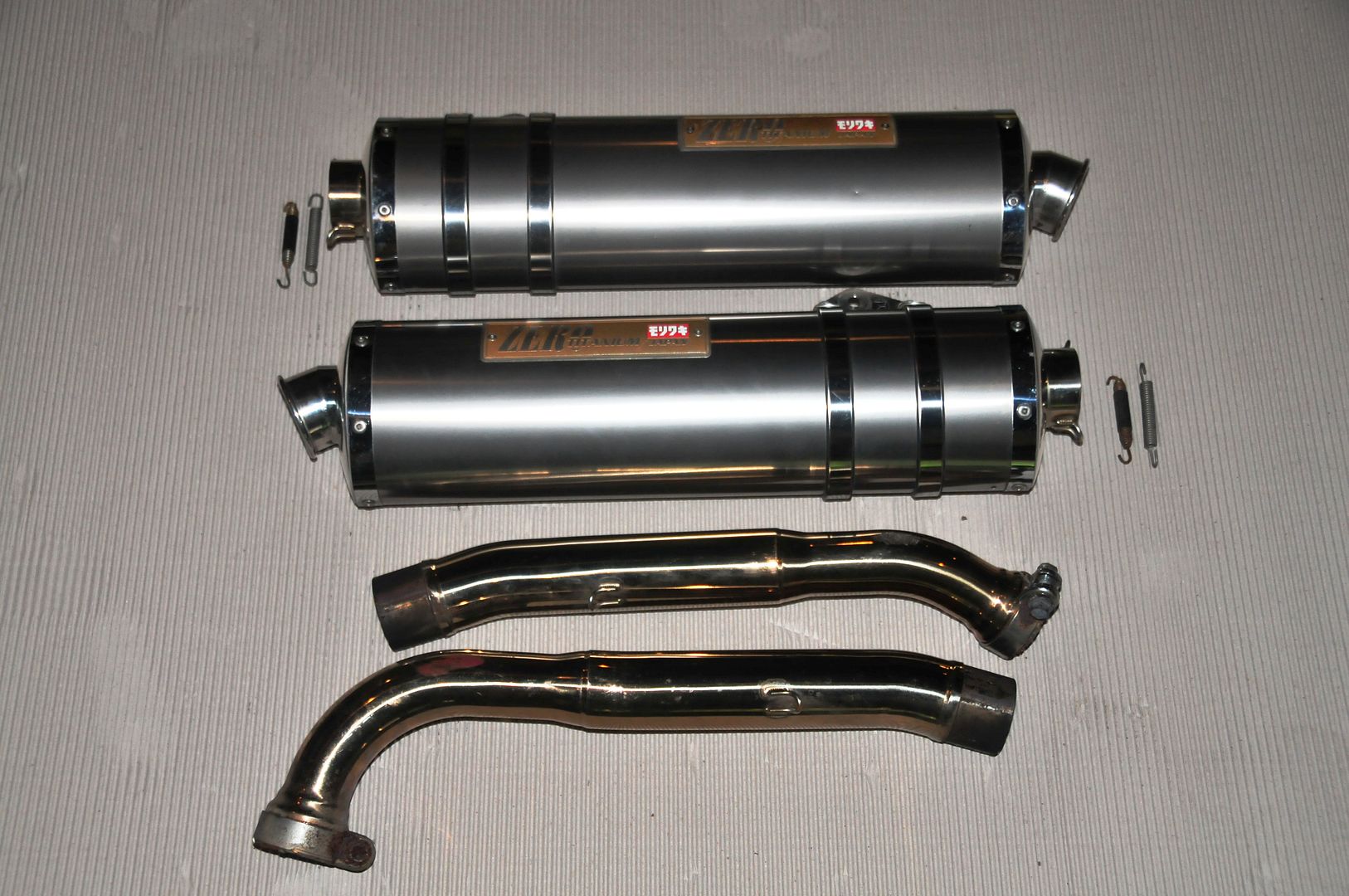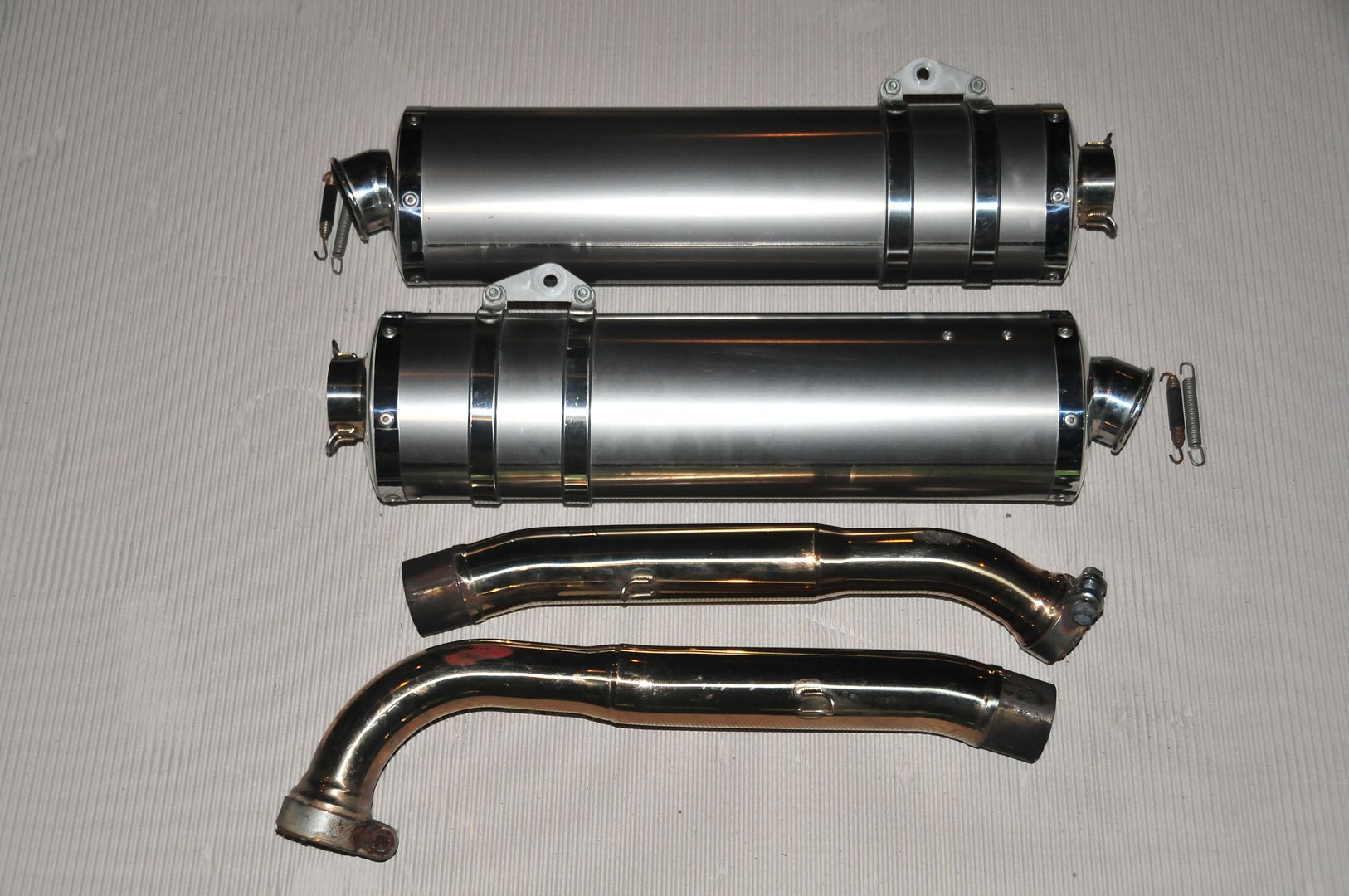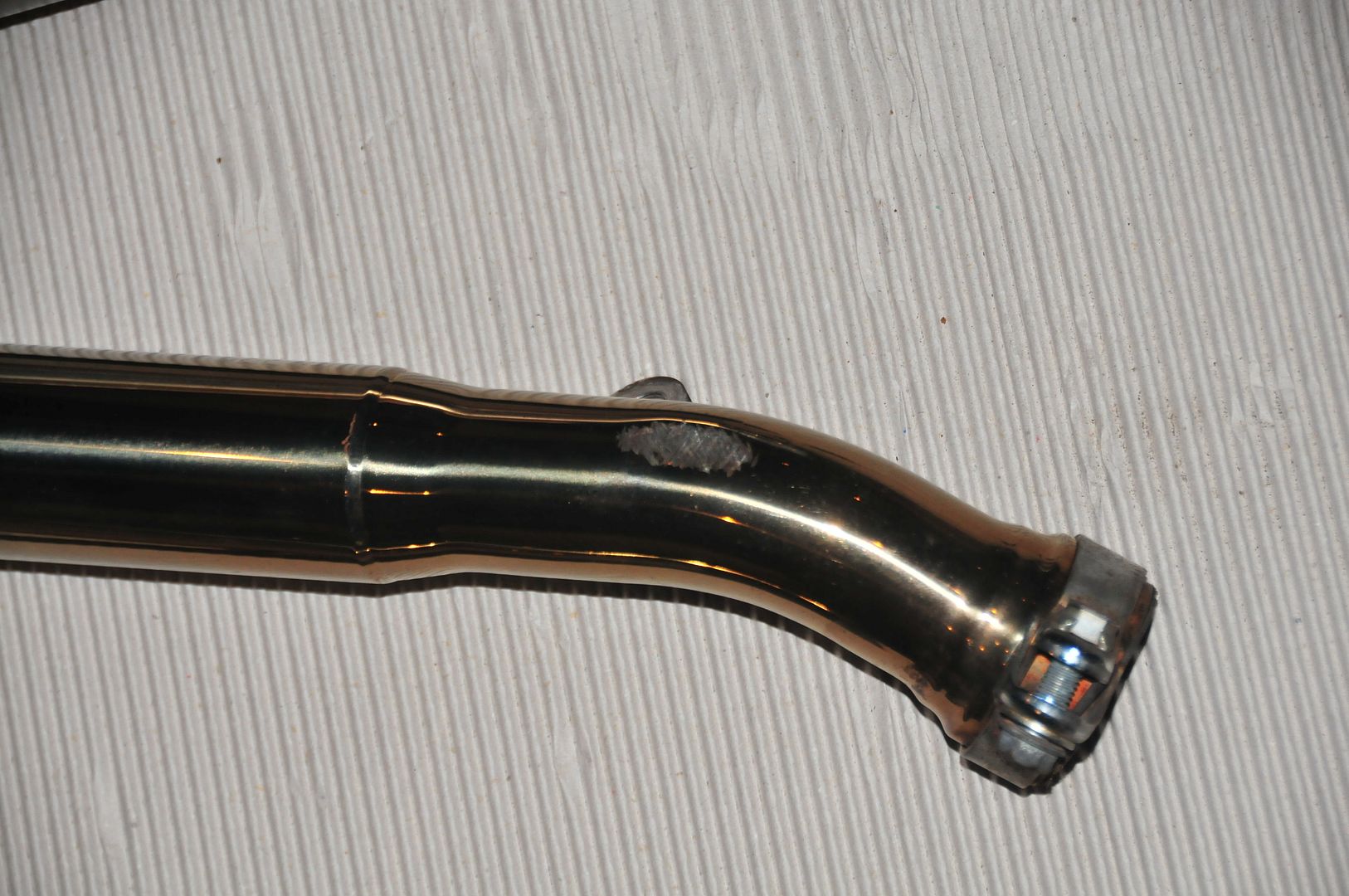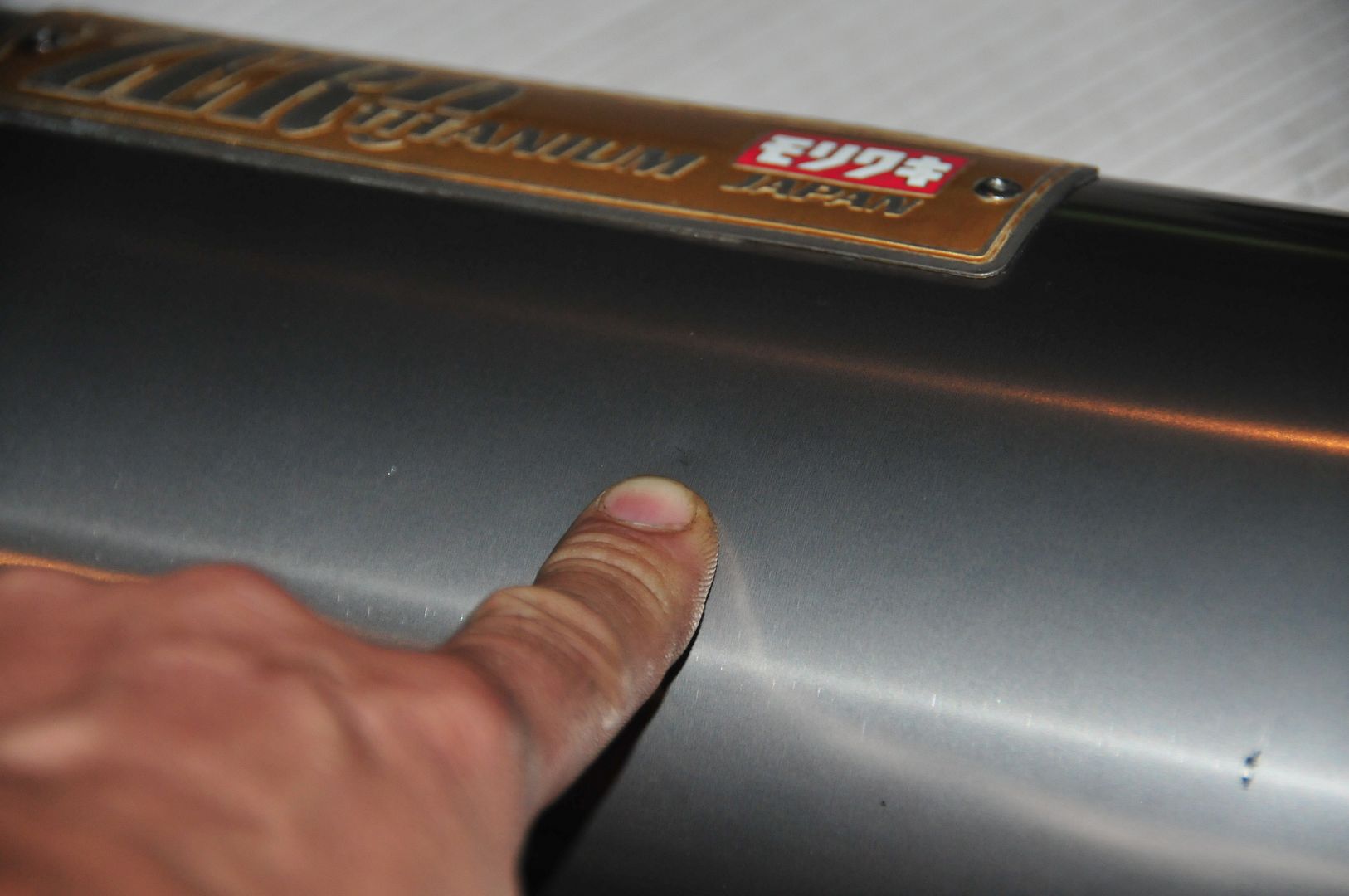 ---
Euro RC51 SP2: HRC WSB Ti Hi-Level, T1 Airbox & Snorkel, PCIII, Dymag CA5 Carbon Wheels, Ti64 Spindles (F, R & Swing Arm), Mori Link, Maxton GP7 Shock & Ohlins 832 Forks, Brembo GP Calipers & SBK narrow track (F), Braketech Disc (R), Brembo billet Underslung x 2 Brembo RCS, Tyga Triple, 7075 Stem, Probolt Titanium all over, Babyface rearsets, MR Complete Carbon Lineup, Custom Undertail & CBR 1000 LED, Watsen LED Indicators, Harris Brace, Giles clip-ons, Corbin seat, etc. 2013 BOTY.
---
Last edited by The Stig; 06-28-2016 at

11:18 PM

.
Senior Member
Join Date: Sep 2015
Location: Edmonton, AB
Posts: 1,550
Mentioned: 7 Post(s)
Quoted: 326 Post(s)
that's actually a really good price for those moris given that the pound is in the bin right now. 875 GPB = 1164 USD
Member
Join Date: May 2016
Posts: 34
Mentioned: 0 Post(s)
Quoted: 5 Post(s)
Thanks stig - they do look great, but i am going to have to pass on the offer. After chatting to a few other Sp1 owners over here, I am going to go for the sp2 headers route and go for the huge choice of ends cans that it gives.
A beauty of an exhaust waiting there for someone lucky.
The pound is only likely to keep falling as well 😃

Sent from my LG-D855 using Tapatalk