Junior Member
Join Date: Apr 2014
Posts: 3
Mentioned: 0 Post(s)
Quoted: 0 Post(s)
fairing issues
---
I am having trouble figuring out about the lower cowl stays that are way in the back. If anybody could post a picture of each side or explain where they mount to it would be greatly appritated
Lifetime Premium
Join Date: Sep 2010
Location: Newport NC
Posts: 2,697
Mentioned: 5 Post(s)
Quoted: 80 Post(s)
I'm not catching what you're saying.
Could you post pictures of where you're talking about?
Sent from
Motorcycle.com App
Junior Member
Join Date: Apr 2014
Posts: 3
Mentioned: 0 Post(s)
Quoted: 0 Post(s)
The brackets that hold the bolts on the bottom all the way back on the lower fairing. Sumwhere near the kickstand on left and below the footpeg on the right. I have them but just dont know what they mount
Lifetime Premium
Join Date: Sep 2010
Location: Indy
Posts: 8,335
Mentioned: 17 Post(s)
Quoted: 226 Post(s)
You mean this one?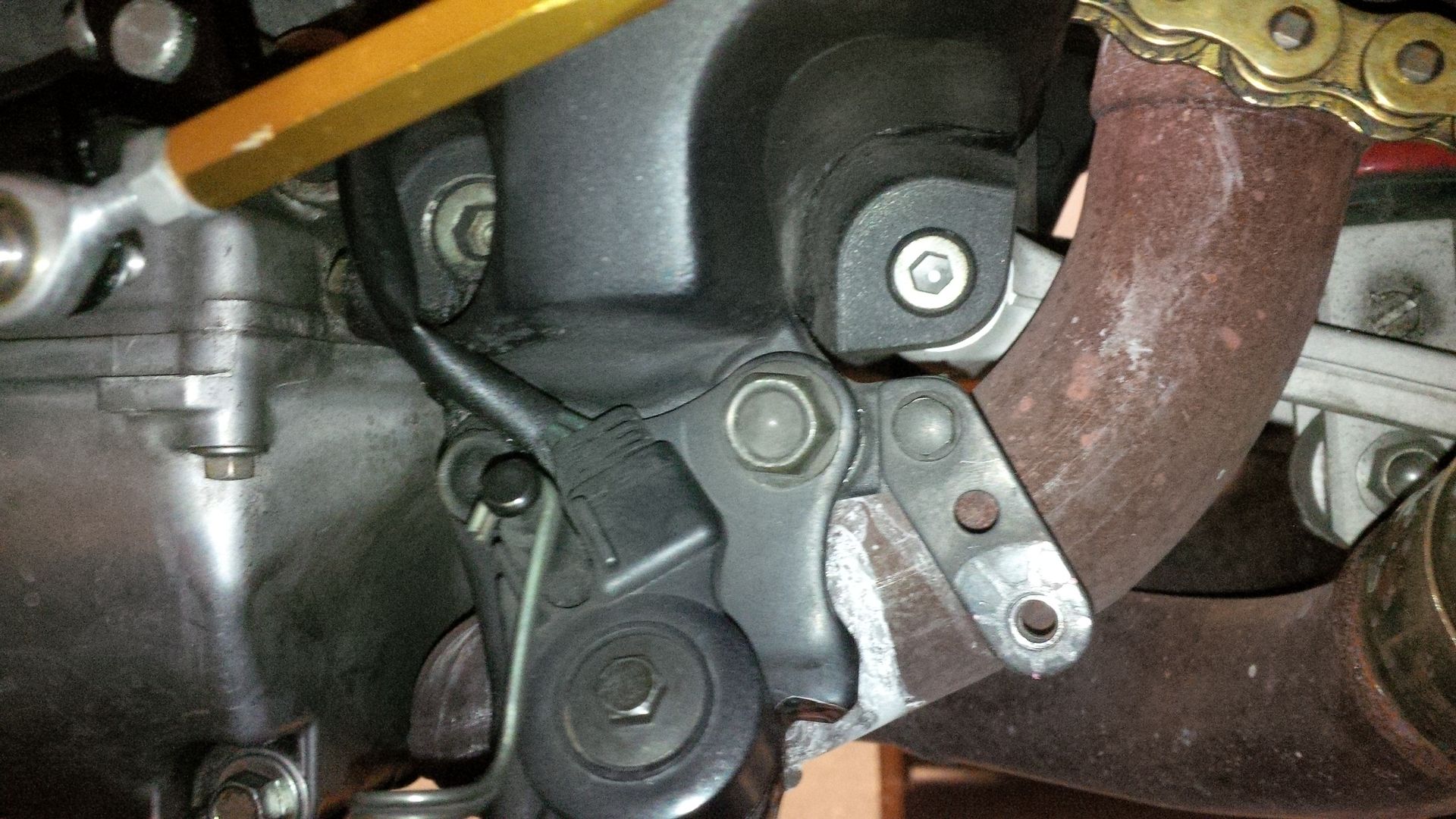 ---
The very first schoolbook that was written had God all over it. --Dave Mustaine
Senior Member
Join Date: Oct 2012
Location: Canada
Posts: 2,156
Mentioned: 11 Post(s)
Quoted: 109 Post(s)
Junior Member
Join Date: Apr 2014
Posts: 3
Mentioned: 0 Post(s)
Quoted: 0 Post(s)
Yea. Thanks. Exactly what i needed