Clutch plate questions...
---
Trying to resurrect my RC 51 suffered a catastrophic failure of the clutch basket. I got some parts of donated from a friend from an SP1 to fix the issue the clutch plates on the left or what I got from him the ones on the right or the stock ones you can see there is a big difference am I ok to still put these in?
Stock is on the right from my bike the ones that were donated or on the left.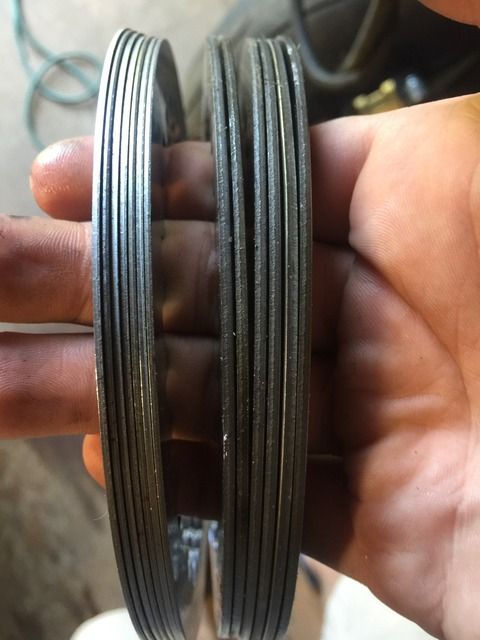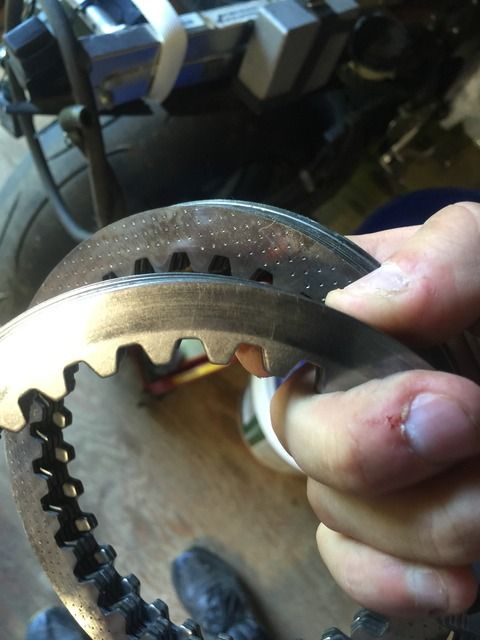 ---
Last edited by Beinggodisgreat; 08-07-2016 at

05:09 PM

.
sp1 and 2 not the same disk set not sure if basket the same if so the should work.
just dont use the 2 special rings.
for heck of it did you load em into your basket to see if fills it up??
---
1946 norton 16h
honda rc51
---
Last edited by AMP1; 08-07-2016 at

09:30 PM

.