View Poll Results

: 2014 Bike Of The Year Poll - Group 2

Gardz
8
57.14%
rattati
2
14.29%
Jake
4
28.57%
Voters: 14. You may not vote on this poll
Moderator
Join Date: Oct 2008
Location: Sarasota, FL
Posts: 6,467
Mentioned: 24 Post(s)
Quoted: 89 Post(s)
2014 Bike Of The Year Poll - Group 2
---
Now comes the time to choose which bike will be the 2014 Bike Of The Year.
The current 2014 Bike Of The Month winners are:
(Note: there were no entries for February)
Gardz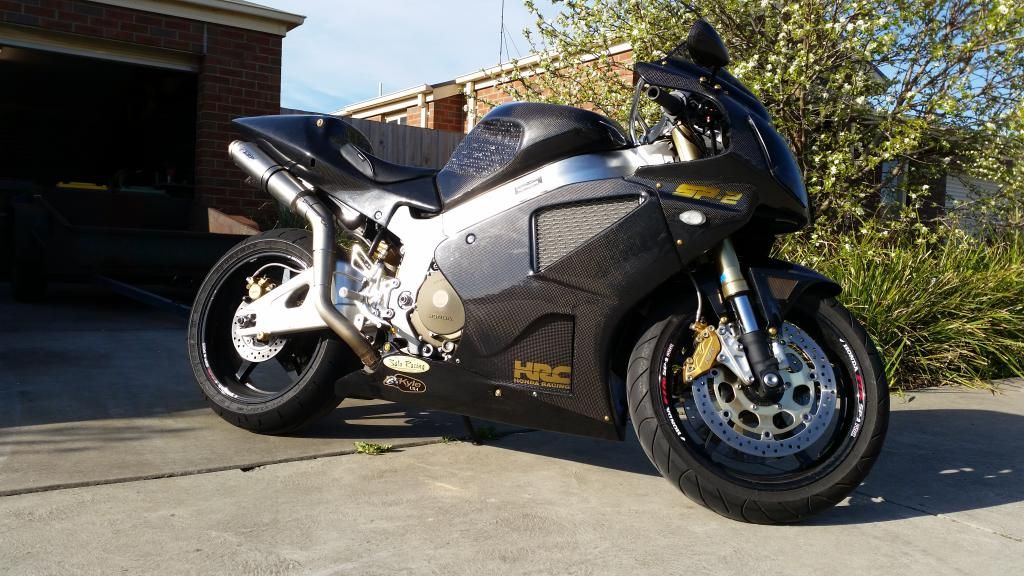 2005 SP2 list of mods below:
Ladybird GP slip ons (banzai)
QB Carbon Fibre Fairings and nose
QB Carbon Fibre Fuel Tank
Tyga Carbon fibre tail section
DHC Carbon snorkel
Tyga top triple clamp
Gilles GP clip ons
HRC quick action throttle
Ohlins HO Rear shock
Galfer braided brake lines all round
Spielger braided clutch line
TSR clutch Slave cylinder
520 chain conversion (15F 42R)
Gilles axle nut
Sato rear sets
Power Commander III recently dyon tuned
CRG shorty levers
Hot bodies under tail with upgraded "CustomLED units"
Proton flush mount front indicators
Moriwaki Carbon Fibre radiator fins
SSB lightweight lithium battery
Tyga CF hugger
Stomp Grip tank pads
Sargent seat
Healtech speedo healer
Healtech gear indicator
MRA double bubble screen
Clip on headlight lenses (tinted)
ProBolt gold fastenings for fairings
rattati
Scorpion high mount, pcIII, PAIR valved, 42/15,Tech-G Full Adjustable rear set, NCR ti
clipons,custom seat,and Ti everywhere.
Jake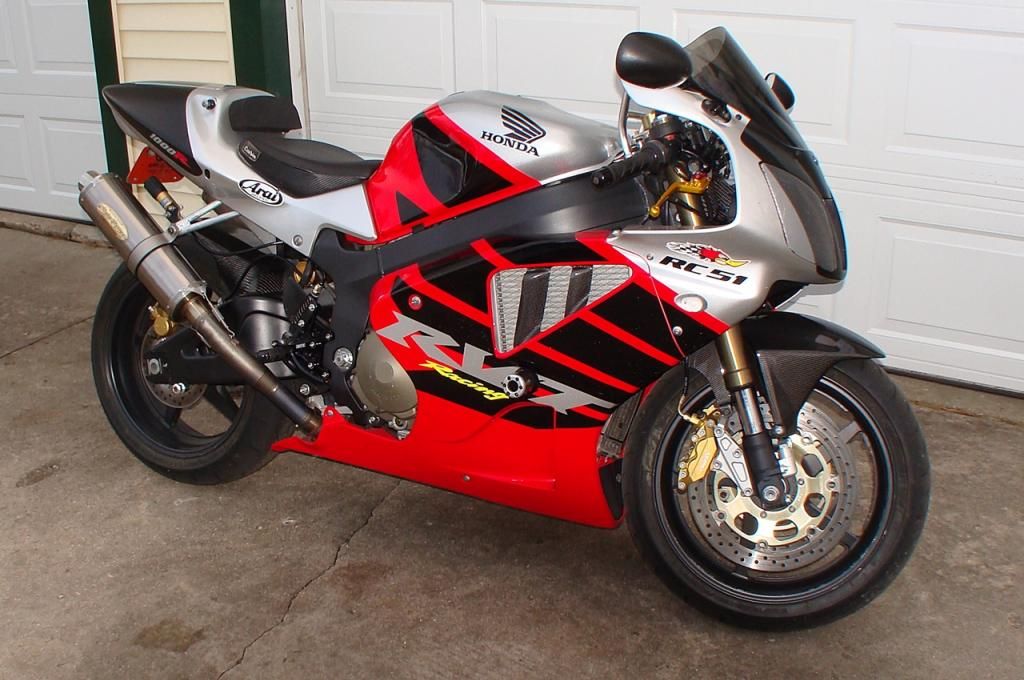 DHC Carbon Fiber Snorkel
CRG Clutch and Brake Levers
Galfer Front and Rear Brake lines
Fiberglass Radiator Air Scoops
Spal Pusher Fans
Carbon Fiber Radiator Fins
Proton Flushmount Turn Signals
Aftermarket Undertail
Carbon Fiber Front Fender
Zero Gravity Double Bubble Windscreen
Corbin Seat
Ohlins H0204 Rear Shock
TechG Rearsets
Lockhart-Phillips Frame Sliders
Sato Titanium Low Mount Slip-ons
Carbon Fiber Rear Tire Hugger
Power Commander III Usb w/ Custom Map
Shorai Lithium Battery
Healtech Speedohealer
520 Chain Conversion with 16/43 gearing
600RR Spark Plug Coil Mod
Scotts Steering Damper
Soft-Rev Mod
Flapper Valve Mod
Pair Valve Mod
---
Last edited by SubSailor; 12-22-2014 at

09:32 PM

.
Moderator
Join Date: Oct 2008
Location: Sarasota, FL
Posts: 6,467
Mentioned: 24 Post(s)
Quoted: 89 Post(s)
Congratulations to Gardz for winning 2014 Bike Of The Year Semi-Finals Group 2.
He will move on to the Finals.
Senior Member
Join Date: Oct 2013
Location: Wisconsin
Posts: 606
Mentioned: 7 Post(s)
Quoted: 35 Post(s)
Congrats Gardz! The carbon-fiber bodywork on your bike is amazing!
---
2014 December BOTM Winner
2015 June BOTM Winner
Still debating on whether to use my power of invisibility for good or evil
Lifetime Premium
Join Date: Jan 2012
Location: Korinthos, Greece
Posts: 3,239
Mentioned: 15 Post(s)
Quoted: 77 Post(s)
Congratulations Gardz....stunning RC you've got there
---
My Íhlins Project:
https://www.rc51forums.com/forums/showthread.php?t=6033
Quote:
Congratulation to MakisRC51 for winning the 2014 Bike Of The Year Contest!