View Poll Results

: 2011 Bike Of The Year Semi-Final List 2

vfrsam
4
33.33%
Bunz
0
0%
Dino
0
0%
b.miller123
7
58.33%
RC-DEVIL
1
8.33%
Voters: 12. You may not vote on this poll
Moderator
Join Date: Oct 2008
Location: Sarasota, FL
Posts: 6,467
Mentioned: 24 Post(s)
Quoted: 89 Post(s)
2011 Bike Of The Year Semi-Final 2
---
It's that time of year to decide who will win the 2011 Bike Of The Year.
From the list of prior months winners we decide the two semi-finalists.
(Please note that there is no entry for the month of July. My fault due to job workload)
Note: Semi-final polling will close in 7 days.
Here's semi-final list number 2:
vfrsam
Bunz
Dino
b.miller123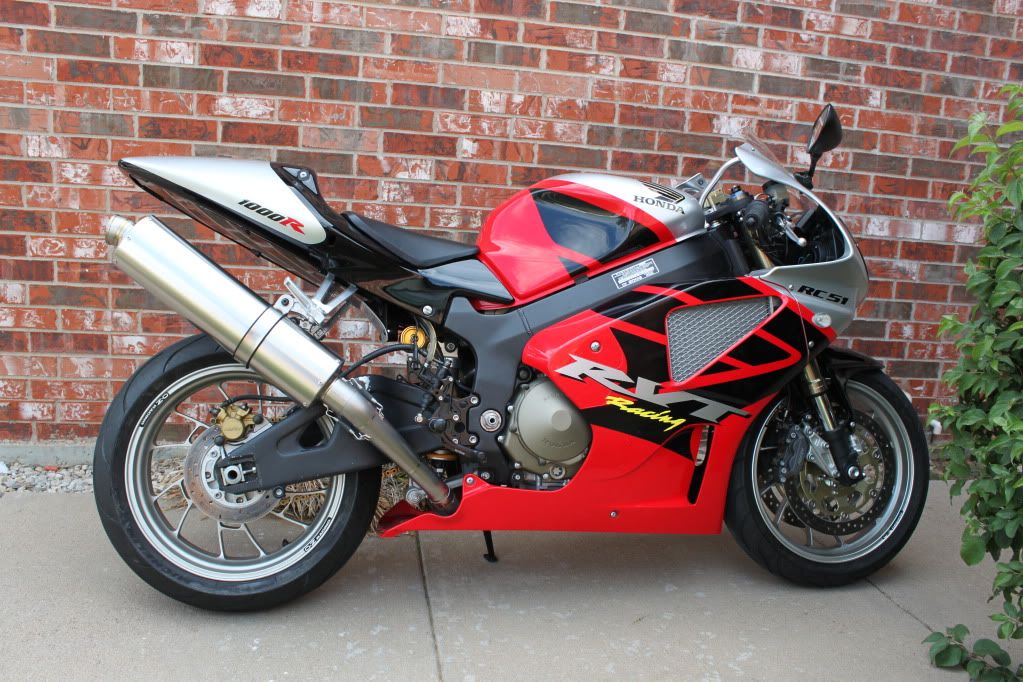 2003 RC51
Modifications:
Íhlins rear shock
Moriwaki shock linkage
Sato rear-sets with Sato reverse shift knuckle
Sato clip-ons
Scotts steering damper
Jim Ahlman speedometer calibrator
PC III USB
Ladybird titanium full size oval exhaust canisters with titanium conical mid-pipes
Spiegler braided steel brake lines
OZ forged aluminum wheels with custom captive front spacers
Spal fan with manual switch
F4i black front calipers
ZX-14 radial clutch/brake masters
DID 520 conversion with 15/41 sprockets
Custom undertail with cbr1000rr tail light
Proton front turn signals
Scorpio 2-way alarm
HRC style rear brake reservoir
HRC 1/6 turn throttle
Not shown in picture or awaiting install:
Turnone carbon fiber airbox and snorkel
Factory Pro shift-star
Scott's Motorcycle Service underhung Brembo rear caliper
Attack Racing bodywork for the track
RC-DEVIL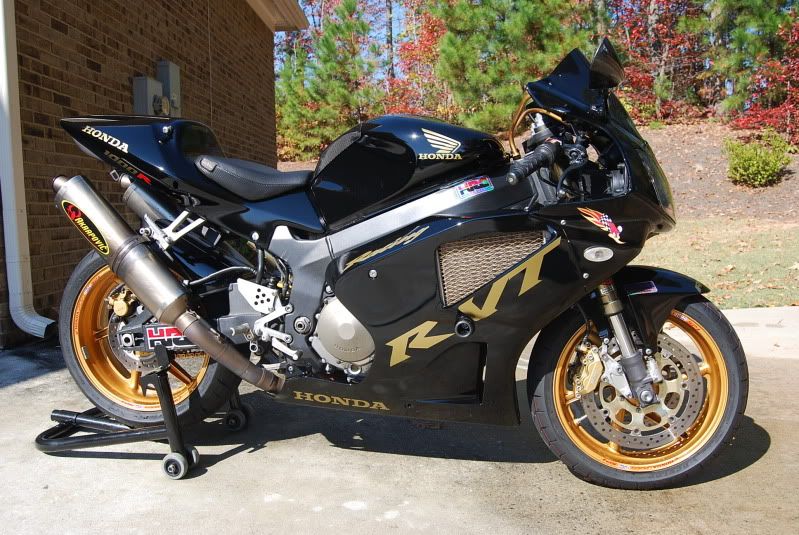 ---
Last edited by SubSailor; 12-15-2011 at

01:12 PM

.
Moderator
Join Date: Oct 2008
Location: Sarasota, FL
Posts: 6,467
Mentioned: 24 Post(s)
Quoted: 89 Post(s)
Congratulations to b.miller123 for winning BOTY semi-finals 2.
Now on to the finals.
---
Last edited by SubSailor; 12-21-2011 at

12:42 PM

.