View Poll Results

: April 2015 Bike Of The Month Poll

Whitie2
1
4.55%
Carlos
6
27.27%
rancksta
15
68.18%
Voters: 22. You may not vote on this poll
Moderator
Join Date: Oct 2008
Location: Sarasota, FL
Posts: 6,468
Mentioned: 24 Post(s)
Quoted: 89 Post(s)
April 2015 Bike Of The Month Poll
---
Thanks to all for their entries for the April 2015 Bike Of The Month (BOTM) contest!!
No further entries are allowed at this time.
For those who missed the entry period, please try again next month.
Now it's time to vote which bike should receive BOTM for April 2015.
The following entries are:
Whitie2
Carlos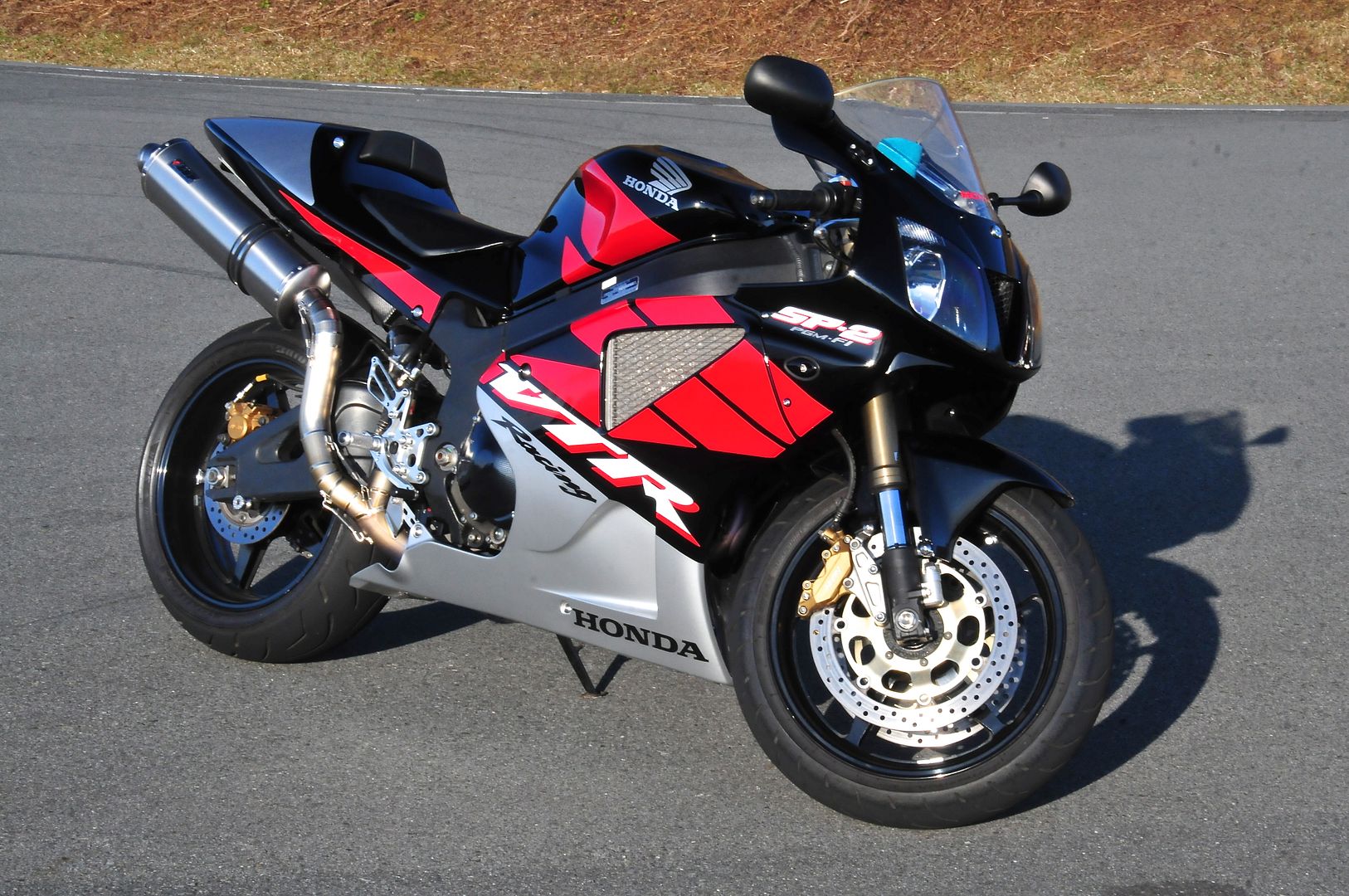 rancksta
Mods as follows:
OZ forged aluminum race wheels w/Pirelli Suberbike SC2's
MickeyMoto ultra lightweight rear rotor
Sato CF Banzai exhaust with CF heel guards
Ohlins HO204 rear shock
DK shock link
Sato rearsets
Power Commander IIIUSB
Braketech Axis Ductile Iron full floating rotors
Spiegler stainless front brake lines
Galifer stainless clutch line
Hyperpro steering damper
Brembo 19x20 billet clutch MC
Brembo 19x18 brake MC
Sato Frame Sliders
DHC matte finish snorkel
Carbone Lorrain c60 race pads
Dan Kyle Clip-ons
---
Last edited by SubSailor; 04-08-2015 at

04:17 PM

.
Senior Member
Join Date: Aug 2010
Location: Northern CA
Posts: 8,653
Mentioned: 15 Post(s)
Quoted: 317 Post(s)
Ranksta! Love that bike man! Nice work, kudos on the RC51V decal too.
Looks like mine is the first vote. You're in pole position
and
you got the hole shot. Good luck!
---
John, 2000 RC51 #000100


Mine went to carlos - love that exhaust and colorscheme.
What brand is the screen? Looking for a clear replacement for my smoked :-)
Thanks for the vote and hole shot JD!
Clean looking bike Carlos...Hope you win
Moderator
Join Date: Oct 2008
Location: Sarasota, FL
Posts: 6,468
Mentioned: 24 Post(s)
Quoted: 89 Post(s)
Congratulations to rancksta for winning the April 2015 Bike Of The Month Contest!