View Poll Results

: 2015 Bike Of The Year Poll (Part 2)

PetRat
1
4.35%
Scottm
14
60.87%
RC-DEVIL
3
13.04%
SPeter1
3
13.04%
James_03_rc
2
8.70%
cravilli
0
0%
Voters: 23. You may not vote on this poll
Moderator
Join Date: Oct 2008
Location: Sarasota, FL
Posts: 6,467
Mentioned: 24 Post(s)
Quoted: 89 Post(s)
2015 Bike Of The Year Poll (Part 2)
---
Now is the time to choose which bike will be the 2015 Bike Of The Year.
The current 2015 Bike Of The Month winners are:
PetRat
Scottm
RC-DEVIL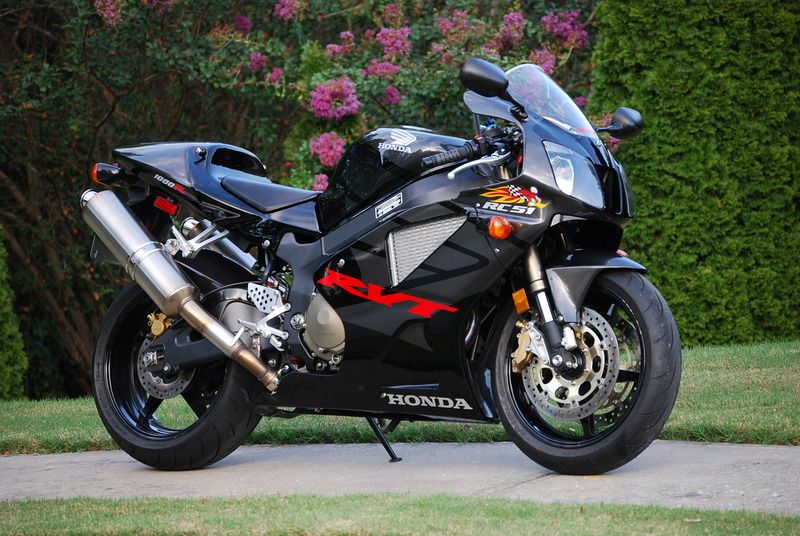 SPeter1
SP1:PVM mag.,full Akra,Durbahn airbox,T1 G2 snorkel,YTZ7S + bracket,SP2 swing+mod. subfr.+engine cover,WP susp. TiN,endur. fairing VFR400 headlight,KYA fronts, Setrab oilcooler,MR clipons,flowed throttlebod.,lightened flywheel, Moriwaki rests, Delrin stacks,BKG triple clamps,PC II,Ti bolts, qr seat+tank,Durbahn/ISR rear brake,Durbahn CCC,AFAM 15-41, DID520,CBR600RR coils,50310 fan switch,mod. wire harness,HRC overflow,Extreme Graphics undertray,Harris fairing stay.
James_03_rc
cravilli
Senior Member
Join Date: Aug 2010
Location: Northern CA
Posts: 8,653
Mentioned: 15 Post(s)
Quoted: 317 Post(s)
Is this a semi-final, or the big one?
---
John, 2000 RC51 #000100


Senior Member
Join Date: Oct 2013
Location: Wisconsin
Posts: 606
Mentioned: 7 Post(s)
Quoted: 35 Post(s)
Quote:
Is this a semi-final, or the big one?
Semifinal.
Nice bikes fellas! Going to be a close vote.
---
2014 December BOTM Winner
2015 June BOTM Winner
Still debating on whether to use my power of invisibility for good or evil
Lifetime Premium
Join Date: Mar 2011
Location: Seattle, WA
Posts: 1,580
Mentioned: 4 Post(s)
Quoted: 44 Post(s)
@
RC-DEVIL
Why this bike out of the arsenal you have?
---
Riding is what keeps you on your toes...
~BOTM - April 2016, May 2015, September 2014~
Lifetime Premium
Join Date: Sep 2011
Location: ATL
Posts: 2,303
Mentioned: 9 Post(s)
Quoted: 120 Post(s)
This bike was more of exercise in "CLEAN AND ORIGINAL" i wanted it to look stock to the naked eye but covering all the MUST-HAVE mods. That bike literally looked brand new off the showroom floor (I even had the original "to be removed by owner" stickers on the windscreen. I did all the simple stuff like HRC 1/6th throttle, Steel hydraulic lines, PAIR/Flapper, Magical racing hugger. It was nice to ride an original OEM bike and then ride some of the more extremely modified units ive had.
its an addiction, i like em all
---
2003 SP2: Everything I could find.
1991 Honda HawkGT
2008 XR650L
Dec. 2011&2013, Sep. 2015, May 2019 BOTM