Senior Member
Join Date: Aug 2012
Location: Lost Angeles California
Posts: 203
Mentioned: 0 Post(s)
Quoted: 0 Post(s)
2001 RC51 - For Sale or Trade
---
Hey guys, so it is with a heavy heart and a need for a cage im looking to sell my girl. With that said im posting here first. Open to offers both in cash and in trade. Im in need of a reliable cage. I do have a set of parts that are not currently on the bike, but would like to sell with the bike.
2001 Honda RVT RC51
Salvage title
Tags good till July
38400 current miles actual is less from gearing 15/41
Look to sell or trade for a cage. Don't want to do it at all as this is the most soulful machine I've ever had the privilege of owning but such is life I guess. Just need a better way to commute.
The bike runs very strong and I have already addressed the serious issues. Tank, forks etc. I have done the pair and flapper mods, installed veshrah clutch springs not to long ago. All balls bearings installed with new/used forks – Current forks came off of the legendary DHC SP1
This beast was spray painted by its previous owner after it earned its salvage title from a drop (or so I was told). The fairings however are indeed OEM.
Bike does have slight fairing damage on the right due to a drop by me in our driveway.
Cons –
Spray Job on paint (although, the color's kinda cool no?)
Cracks on the nose fairing
All tabs on front fender are broken and is currently off the bike
The front brake reservoir is broken (from my driveway dance) at the "neck" and is currently held in place with gaff tape
Scuff on right headlight
Will need a new front tire soon
Pros-
New tank from 2005 model rc51
Aftermarket under tail
Steel braided rear line
Pair mod with TPO plates
Flapper valve mod with TPO cover
Nicky mod
520 Conversion with DID chain and Afram front and rear sprockets 15/41
All Balls steering stem bearings
Proton front blinkers with Euro headlight LED mod
Pro Bolt bar ends
Carbone Lorraine XBK5 front pads galfer out back
Vesrah clutch springs
Pro Grip Galindo Superbike Grips still pretty fresh
Power Commander 3 USB
Scorpion Titanium Cans
New Pirelli Angel GT rear tire
Additional parts off the bike include -
Unused Tyga HRC style carbon fiber fender
Gas tank with very slight leak
Used forks with need one slide pipe, or possible resurfacing.
Penske 8981 without spring
A set of HID lamps with Ballasts
Front and rear sprocket (oem size if I remember correctly)
SP1 service manual pretty clean
Bikes in Glendale/Los Angeles area - If your interested shoot me a messege here or at bamboojackson @ gmail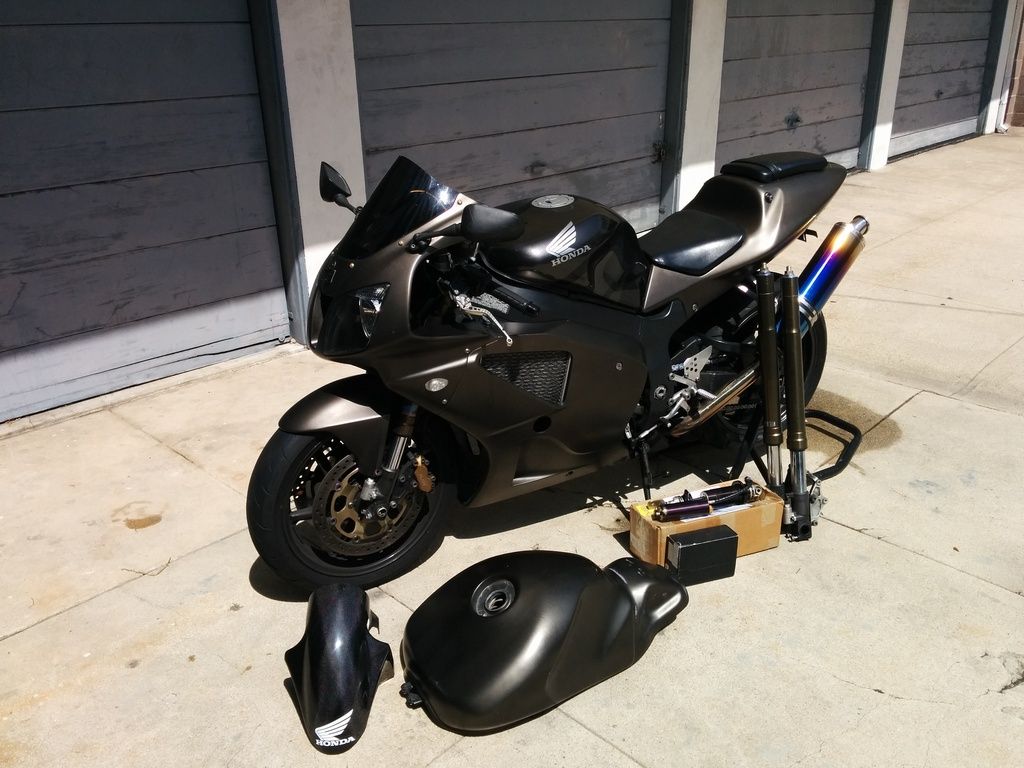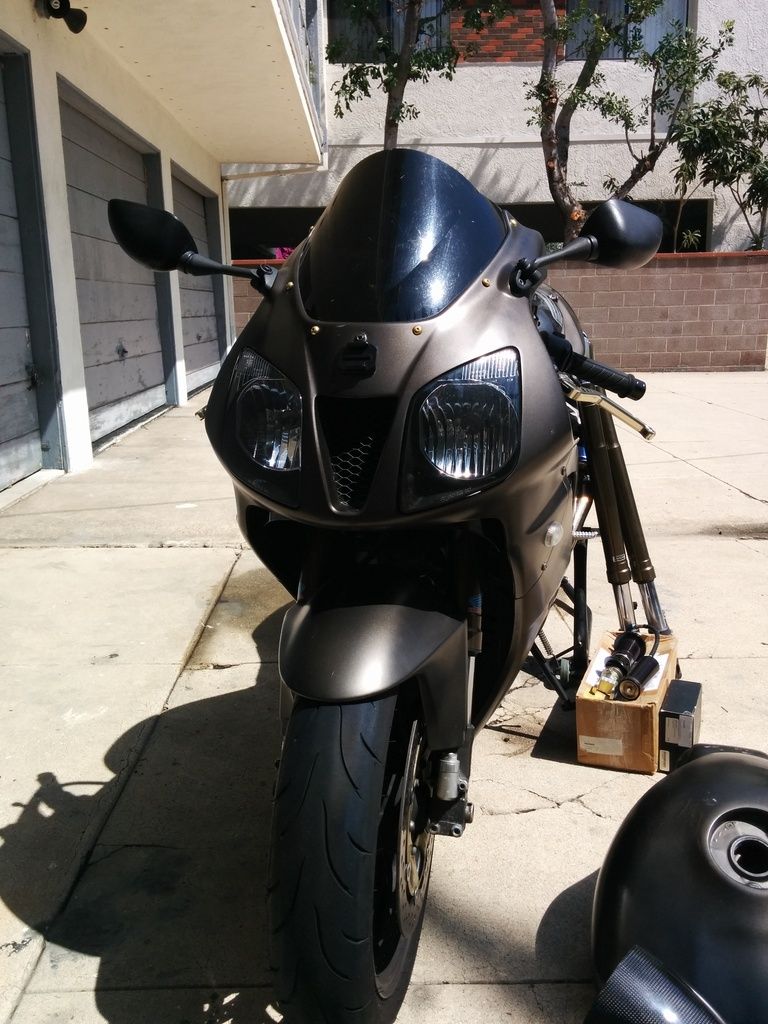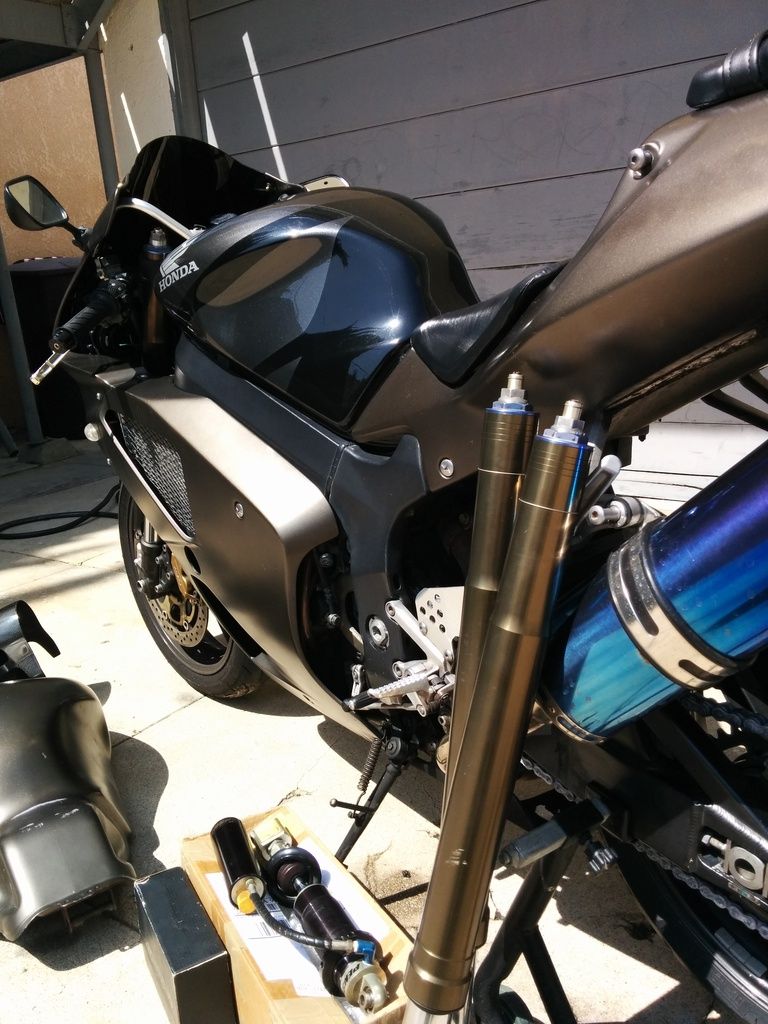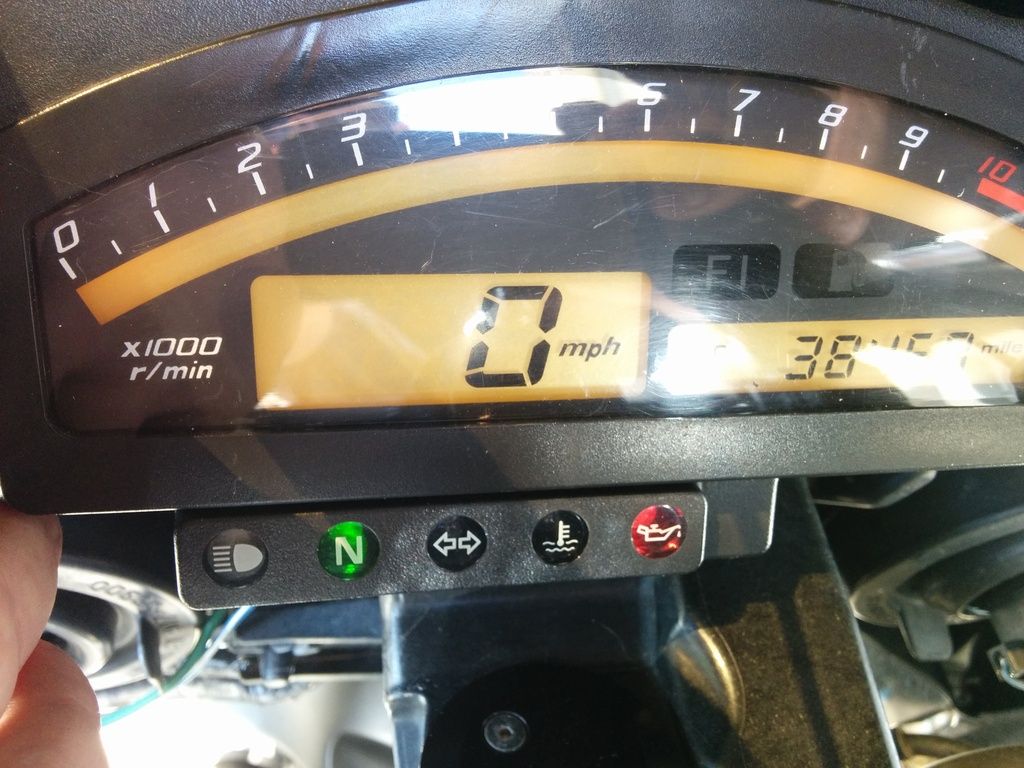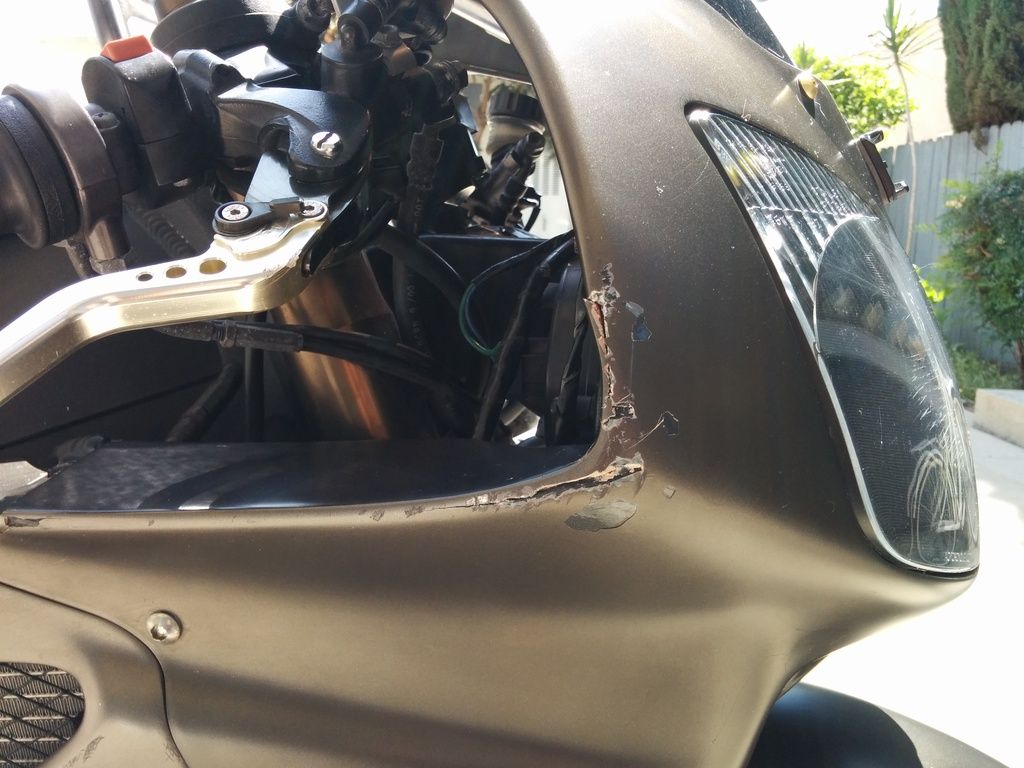 ---
Last edited by bamboojackson; 04-01-2015 at

06:09 PM

.
Super Moderator
Join Date: Dec 2009
Location: Central California
Posts: 1,237
Mentioned: 3 Post(s)
Quoted: 18 Post(s)
Moved to "Vehicles For Sale"....
Lifetime Premium
Join Date: Jul 2014
Location: WA state
Posts: 736
Mentioned: 5 Post(s)
Quoted: 31 Post(s)
Unless i missed it...price might help?
---
1986 Honda Interceptor...learned on it
1988 Yamaha Radian...wheelied on it
1990 Yamaha FZR...friend totaled it
1997 Honda Shadow...wife stole it
1998 Yamaha YZF...noob tree'd it
2002 Honda 954RR...just sold it
2005 RC51...finally found it

...if I stop runnin' the evil little clowns will get me!
Senior Member
Join Date: Aug 2012
Location: Lost Angeles California
Posts: 203
Mentioned: 0 Post(s)
Quoted: 0 Post(s)
Haven't set a price. Just taking offers for now.
Lifetime Premium
Join Date: Nov 2010
Location: W.N.Carolina
Posts: 899
Mentioned: 3 Post(s)
Quoted: 26 Post(s)
I would OFFER $2500.00 EXCEPT WTF always on the wrong side of the USA................