Whats up RC Enthusiasts, first off I'd like to say you picked a great bike to consider investing in. I gota 02 Honda RvT1000RC51. Gorgeous bike, more torque than cbr 1000. 21,000 on motor and runs immaculate. new tires, new front and side plastics come with the bike. Starts every time no problem. I can honestly say this is the sexiest bike I've ever heard *exhaust* and owned, I will be buying one in the future, if I don't come up with cash for debts rite now I'm gone,. I just really need some cash in hand. this bike has never done me wrong. also- sparkplugs are fresh, and bikes maintained better than any girlfriend I ever had.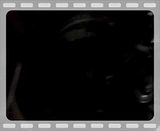 Blu Book Value = 6200$
Aftermarkt
Yoshimura dual exhaust (check MSrp $$$$$$) Sounds meaner than a harley no joke
KnN air filter
KnN oil filter
sick undertail kit
Passenger Seat attacment
Minor scratches and i gotta put the clutch lever on, other than that if u know thebike, its beastly.
4000 $ Best offer?
(bike comes with all new plastics straight from cheapcycleparts.com)
Trades plus cash are optional for a 600/750 streetbike or sumthin, open for all offers just need some extra cash,
570 350 1948
-Tom.
leave msg with name and number, I work and stay active so, Get At me !
bike is in poconos, Pa so I will ship to you or drive it if you'll throw me a reasonable offer, I have described the bike 100% as it truely is and will sign a conract if need be.
Give me feedback fellas, more pics upon request.