Discussion Starter
•
#1
•
Pulled my plugs because they looked a little bad, can anyone chime in please, they're less than a year old and only have maybe 4500 miles...
Front one is on the left and I'm assuming takes the brunt of the weather with it being exposed more than the rear.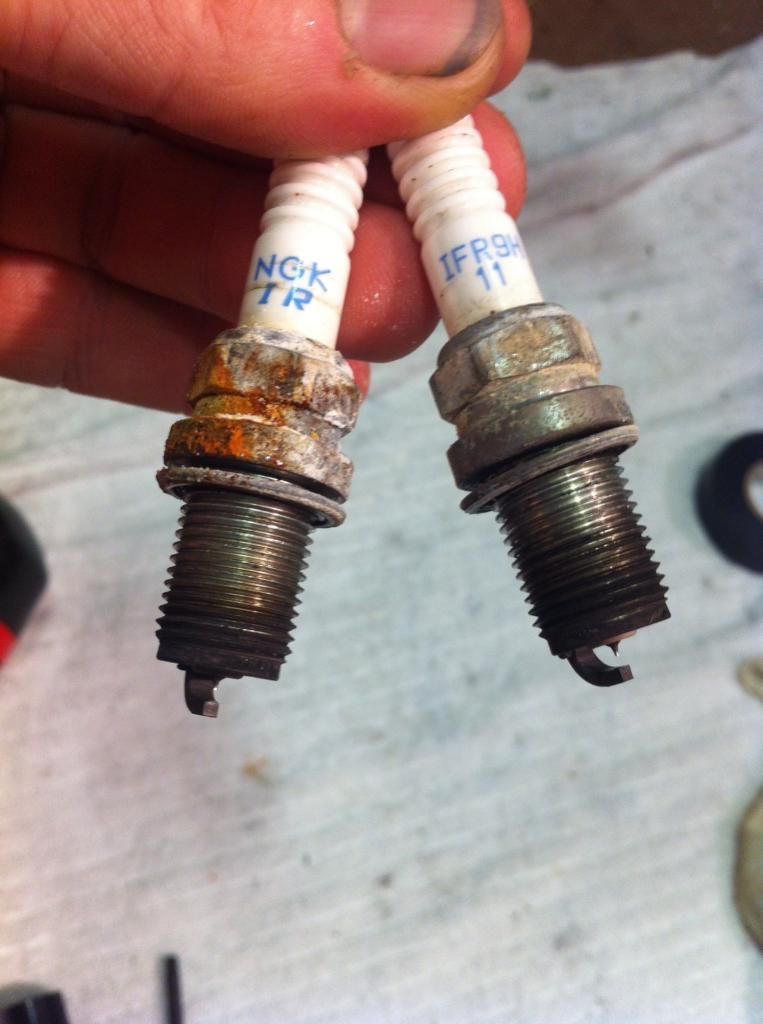 Sent from Motorcycle.com Free App sucks balls!!! Omfg it won't stop opening the f'in App Store!