Now comes the time to choose which bike will be the 2014 Bike Of The Year.
The current 2014 Bike Of The Month winners are:
(Note: there were no entries for February)
bkparts
Hello. I'm Vietnamese. I live in Ho Chi Minh city. And this is my RC51 SP2 2006.
There are only 3 RC on street in Vietnam. 2 of SP2 and 1 of SP1.
MakisRC51
CapeCodderRC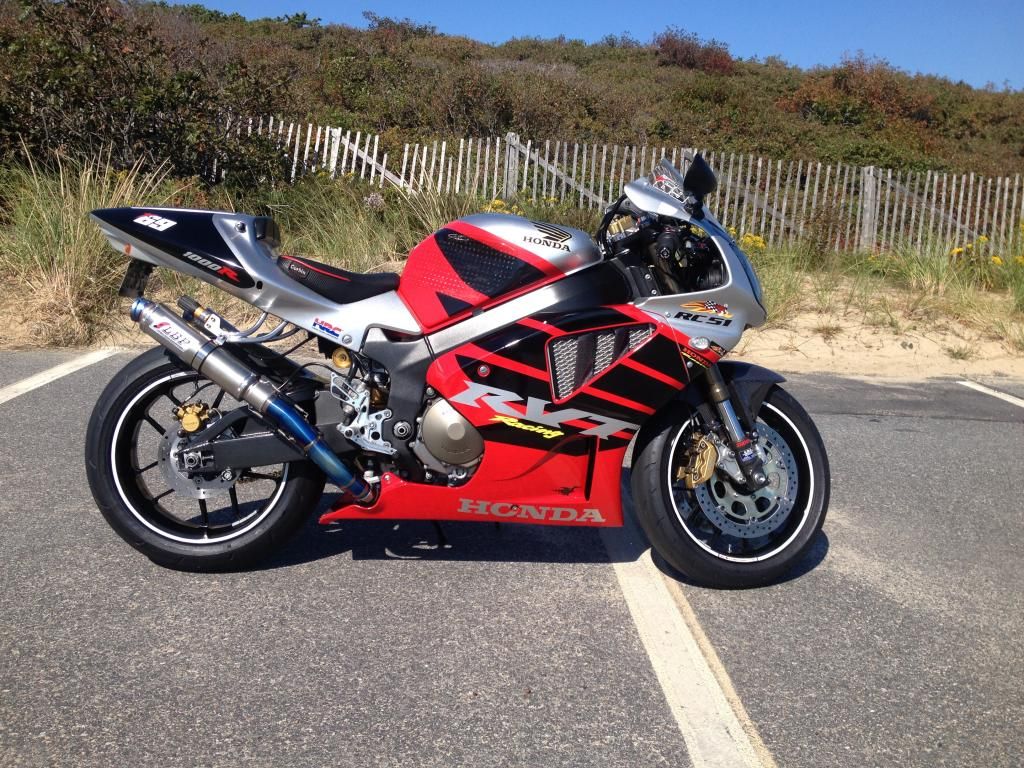 Hanberg
My mods:
Ladybird HRC exhaust
PC3 USB
T1 CF airbox and intake
Brembo RCS19 brake master
Brembo RCS16 clutch master
TSR 38mm clutch slave
Brembo Panigale rear caliper, underhung
PVM wheels
Braking rotors
DID520 with Renthal sprockets
SP2 swingarm
Renthal clip-ons with Renthal grips
CBR954RR top clamp
Steel braided lines
James_03_rc
2003 with 24,xxx miles
Custom paint
Magical Racing mirrors
Sato Banzai, refurbished by DHC*
DHC red Kevlar/carbon snorkel *
Cycle Cat rear sets*
HRC rear brake reservoir
PCV* with custom map
Galfer wave front brake rotors*
520 chain with 15/41 sprockets *
Speedo Healer*
Hot Bodies under tail* with custom taillights
Custom Euro front turn signals
Spiegler lines front and rear*
Motivation frame sliders*
Apex Adjustable Clip Ons*
1/6th throttle tube*
Duel SPAL fan mod
Engine Ice*
Red Kevlar/carbon rad fins (gills)
Harris hugger*
Custom under tail tray with relocated electronics
Shorai Battery relocated to under the oil filter
Soft rev mod
Manual fan switch mod
Scorpio i900 RFID alarm*
CBR600 coil mod
* indicates purchased from a member or site sponsor
8igstu
Bterrell
Luckyadam12