I will have one complete by next week. It's a solid hand made material made from 6061 or 7050 aluminum block (forgot which one it was exactly but even with 6061 it's already standard (7050 is better) but I can double check to be sure. This isn't a welded plate and aluminum bar.
I will tap the holes so you won't have to remove the tail just to undo the exhaust and you'll have the option to have passenger pegs if you want to. It isn't reverse L-R R-L setting which I like cuz it doesn't look funny (to me at least) and it'll also have the option of sato's race/street hook.
Heres a sample of it.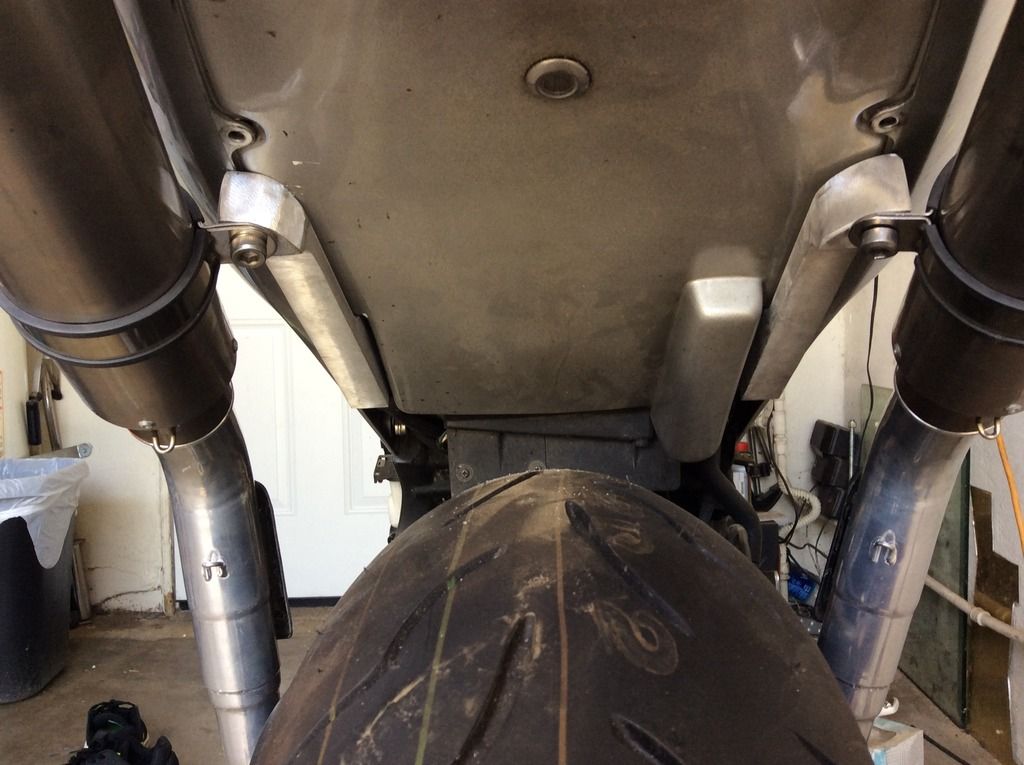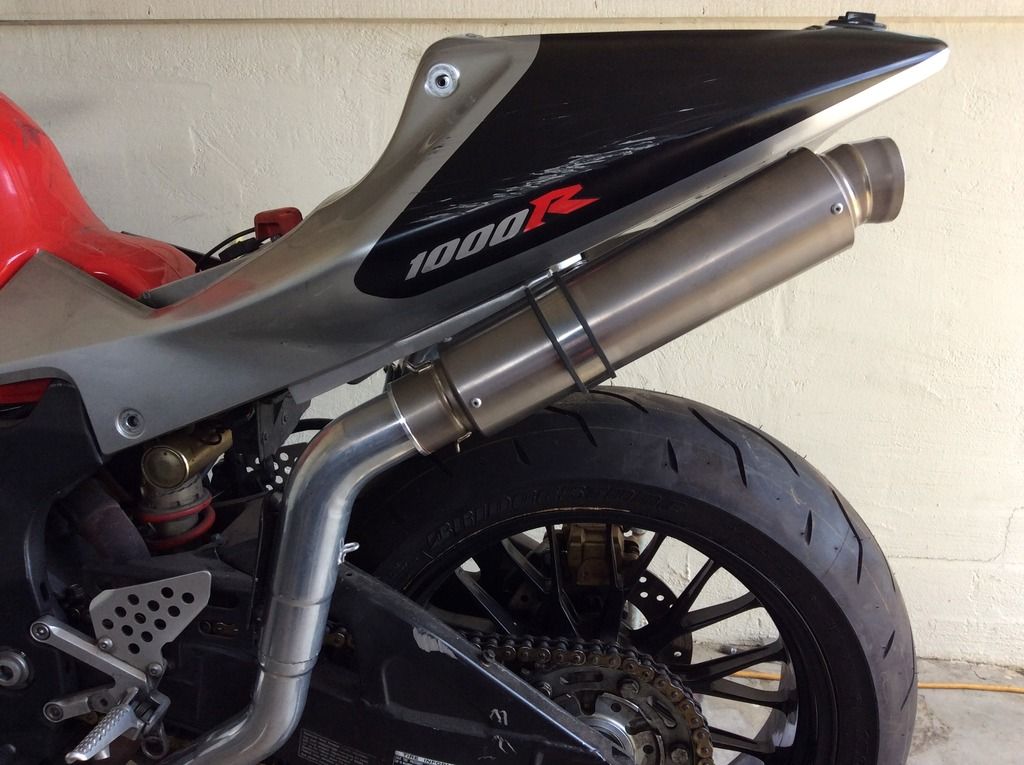 With passenger/race-street hook bracket. FYI, I made mine little longer than sato's so the hanger clamp won't sit too close towards the exhaust opening (not end tip if that make any sense?)