Well, finally got a chance to open it up a bit and let the legs get stretched a bit.
Not my first trackday, but it was the first trackday mine had ever seen, and I must say... I was blown away!!!! Throttle control is obviously key. But the thing is so smooth! Ran the Pilot Power 3s and after about 3/4 to a full lap, the grip was terrific.
First off was a few hours of track prep. Not required, but as most of you know I'm really meticulous. Headlights, I couldn't just tape! PlastiDip is the way to go! I disconnected all my signals and brake lights due to the fact that I've put off cleaning up the tail end long enough. Plus, it gives me an excuse to utilize my new soldering iron! Worked like a charm.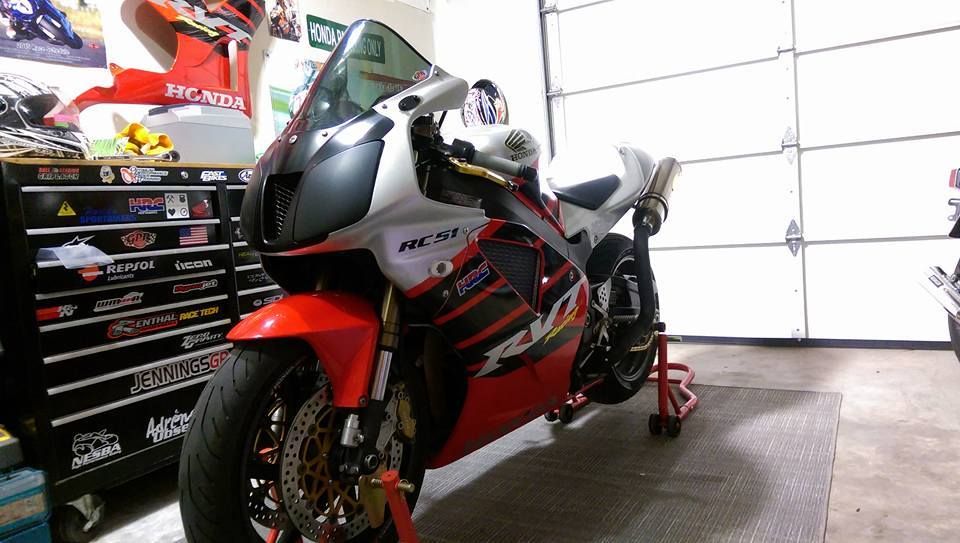 Prepped bike, but lots of packing!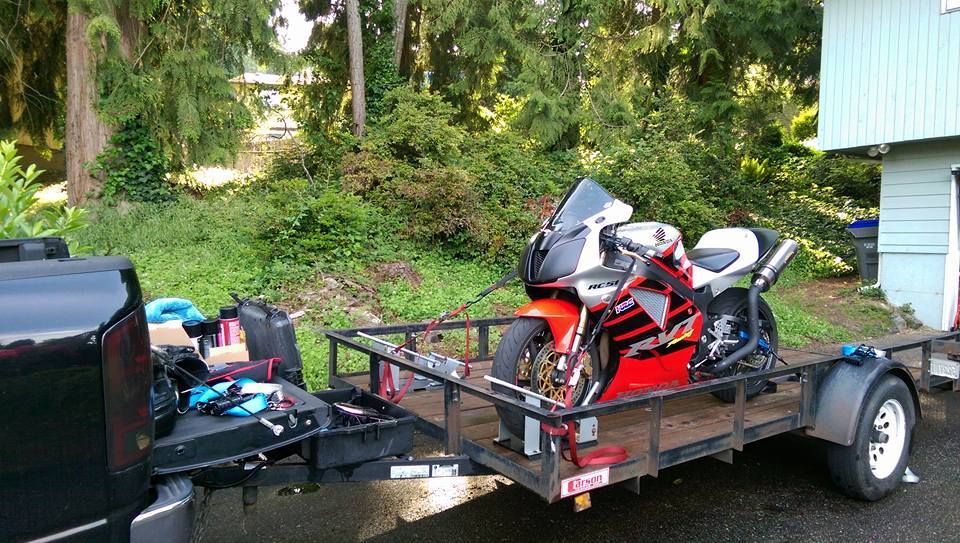 Right off once we got there, I spend a little bit of money and time with KFG to get the suspension dialed in. I didn't realize how off it was; and I won't even pretend to be a suspension wiz.
Then again, when do we ride like that on the street? Say never!
Rode the first session in Level 1 (Beginner). Again, not my first day, but this thing is my baby. The work Barry did on my suspension was freakin' amazing! Bike feels planted!!! Felt so good, I rode the first session of Level 2 as well (helps to know the instructors)
Got in after that and look what I found on my baby!!! She's growing up so nicely!
Saw a few old friends and met some new ones.
@rc51
was there (atleast that's his screen name on the local forum). Good to see you again!
Met another guy named Martin (couldn't tell you his screen name, but he said he hasn't been on here in years). Nice guy with an 03.
The weather was absolutely perfect! Well atleast until time to go! Bike just got loaded before it hit. I say that, but it was a light rain that just cooled everything off.
Overall fantastic day on an amazing machine. This just confirms yet again, this bike will never leave my possession. And with the suspension set, I couldn't be happier!!!
Not sure if any of the footage is decent on the GoPro, but I'll check tonight.