Some of you will know of my woes with Japanese inspection 10 days ago.
To cut a long story short despite it not having been a problem 2 years ago, this time they didn't approve of my Akrapovic Titanium Race system (despite having aluminium silencers secured inside to keep them quiet for the test), nor my Watsen Designs front LED indicators. So I had to refit the original exhaust system and front indicators, change the number plate lights for something brighter and other silliness.
Anyways, this morning with everything to their requirements the bike passed.
In celebration, I bent the number plate stays back to a more aesthetically pleasing position and rode it home - fast.
Was fun to hear the airbox resonate with a quiet exhaust. Still running the same PC map as I usually use , it felt a little strangled at top end compared to usual, but not a lot slower.
It gets used in all weather and last time coming home I got caught in some typhoon rain, so I didn't bother cleaning it, considering I'd have to take the fairing off to refit the Akra anyways.
So this is how it looked when I got it home this afternoon.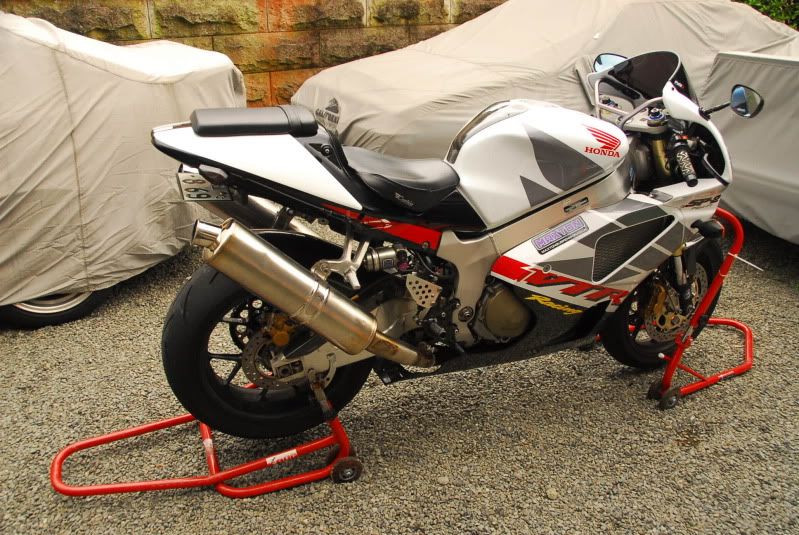 I cleaned up the Akrapovic system of dried on dirt and chain lube, changed the gaskets on each exhaust port and loctited the studs into place. Weighed every piece with a calculator at hand to see what this system weighs. Including all the securing springs, this full system is 5.85kg.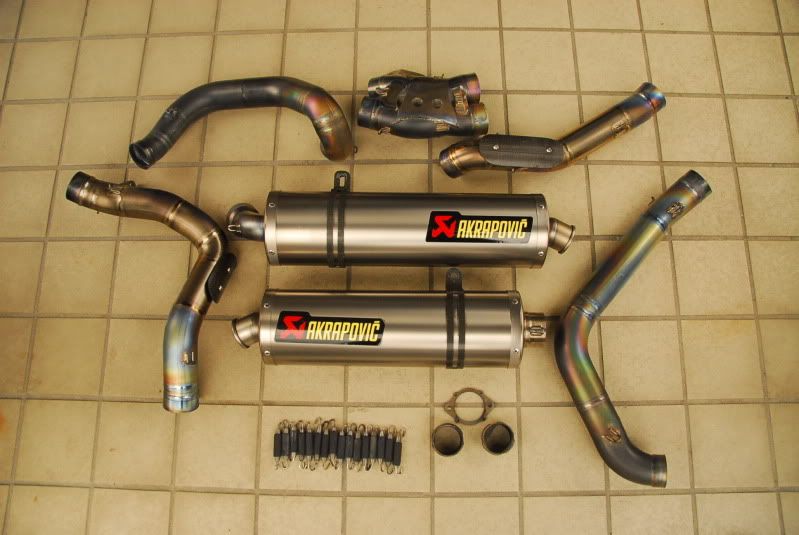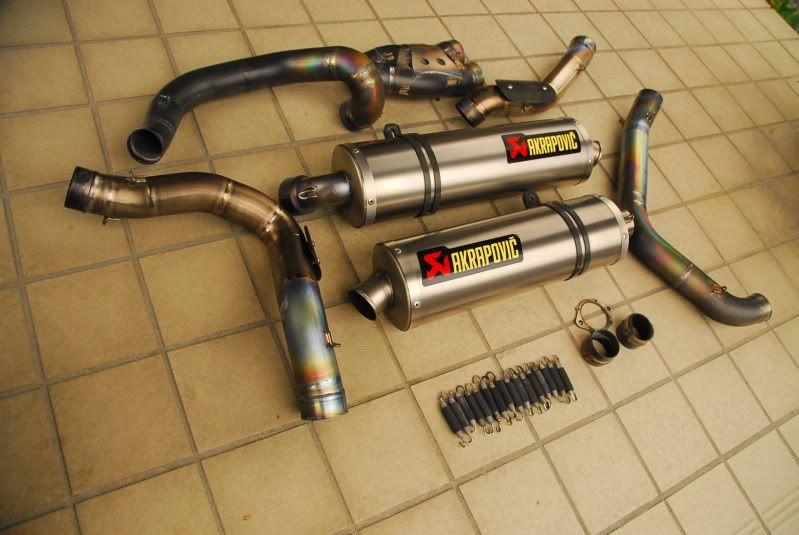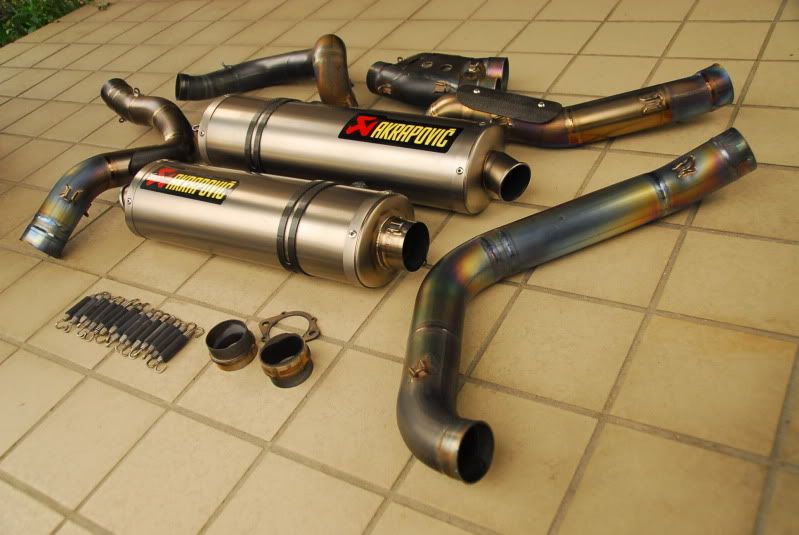 The standard system including the stays / rear footpegs , etc. is about 12kg in all.