Discussion Starter
•
#1
•
Hey so, i recently picked up my third bike, an sp-1 and love it. She's seen some damage but runs strong.
I have a few questions and or just advice/direction for the front wiring harness (questions about the rear will most likely result in a different post in the future). i have been told what im looking at is a "rats nest" i like the term soup sandwich better. ...smh.
There are hid convert boxes, etc ....i know controversial, but i think i like em, but they are not really the worst part.
On both sides of the bike the front harness wiring and/or ignition switch wire and handle bar switch wire get pinched/bunched up and for the life of me i cannot seem to place it without it getting pinched again or slowing the rotation....
From my searching i have noticed im missing an inner upper and lower cowl. While i see the way thee cables kind of "dangle" over the radiator cap area in the service manual, it just doesnt make sense to me. I feel like i know the answer, but will these cowls/inner fairing ease my pain and give me a place for these cables? In my zip tie marathons i figured even if they wont find me peace, i will have more realestate for my zip ties...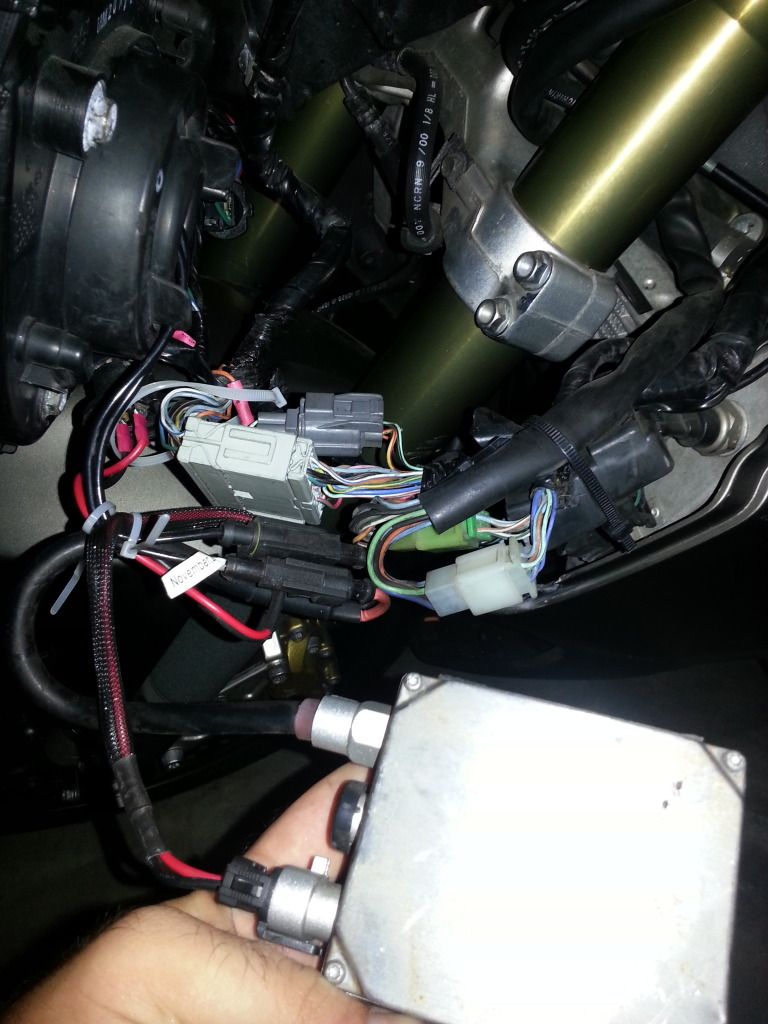 Anyone for a game of "name that undertail"?
I have searched through hell and high water (or so it seems) to id it as it does not have tail lights and fabricating them leaves me in the garage..i want to be on the road.