FS - 2000 RC51 - Fairings & Front Fender
Hi guys. I'm selling off some parts that were damaged by stupid 'ole me trying to roll the bike onto the lift with the kickstand down and pitching the bike into a supporting column.
Here is what is for sale:
Right Fairing.
Scratched near the clutch cover - some of it might buff out.
$50 + shipping
Left Fairing.
Brand spanking new from Service Honda.
$225 + shipping

Front Fender.
Mint condition. Right rear tab is cracked.
$30 + shipping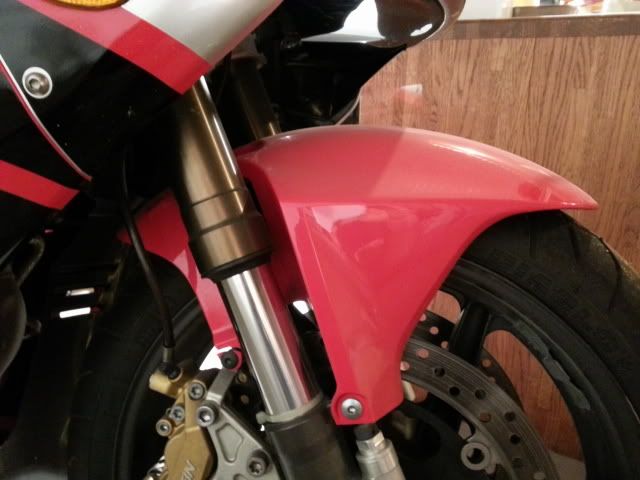 5/28 - TANK SOLD