Discussion Starter
•
#1
•
I've been lurking the net and UK forum searching for Yamaha TDR 250 information and inspiration...
I have a little Kawasaki KMX 200 (Single cylinder 2 stroke with 30 bhp) I've been using to pop down to the stores with but poor Kermit doesn't have that much get up & go!
So I've been hankering after a Supermoto style bike for years & always find myself looking at Honda CRM 250's & 2-stroke KTM's, even big single thimper Hussabergs, but their 20 hour engine life (Before needing a refresh) and uncomfortable seats put me off (Despite the riot I hear they are to ride)!
Then I remembered the TDR250! - 50bhp 2 stroke twin - often described by owners as the most fun bike they'd had in the past.
So I started looking around and they're not that sought after here.... & have good potential for modification.
By doing some google searches over the last couple of days I realised they're still well rated as fun bikes.
So I searched online and found one in good shape with only 11,300km for a decent price. I bought it!
I'd already pre-promised my wife I'd sell the KMX200 (Which I'm bored with, really) to help fund the change to the TDR.
The new bike should be here sometime next week, I expect...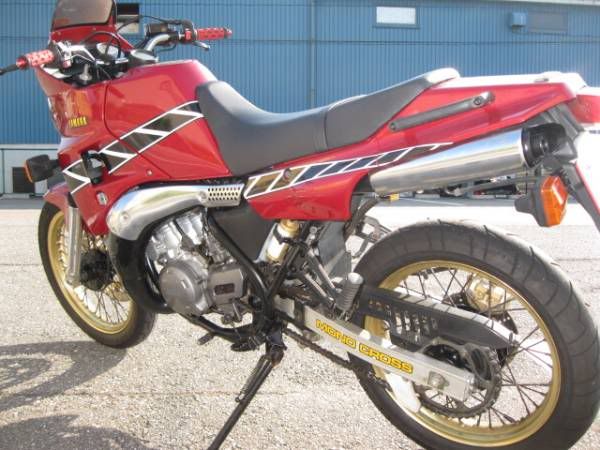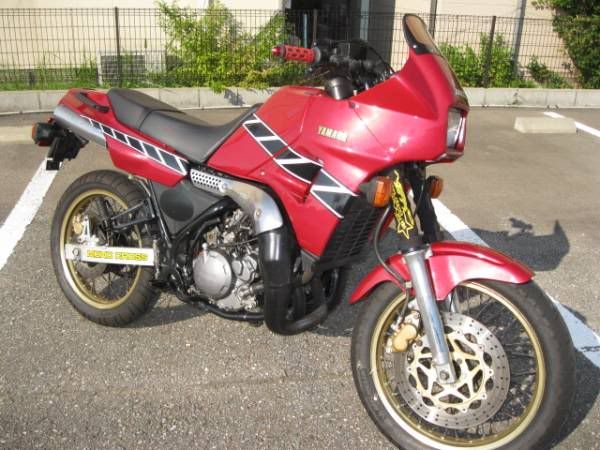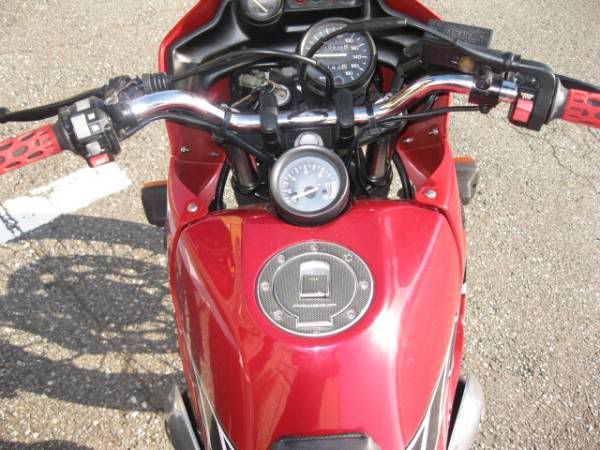 Not too keen on the red metallic non original (Lexus?) colour, but apparently it's been professionally sprayed on. It does look fairly tidy & runs well so the seller says. Mostly I wanted a rust free bike with low mileage which it is - aside from the rusty spokes which won't be on the bike for much longer anyways.
All of my machines get modified so before taking the plunge I did a little research on alternative swing arms, upside down front end, Excel (Or other) 17'' Motard rims, complete exhausts with larger expansion chambers, re-jetting, reeds, better brakes, suspension (Probably a Maxton shock & fork re-work) hidden indicators, carbon bits, etc.
I like top quality things for the job so I don't have to make changes twice or more - don't care if it costs more than the bike's worth - this one should be another keeper, I reckon...
It might become something a bit like this one, I found as an example: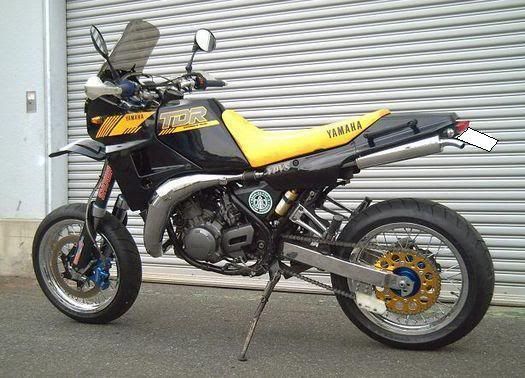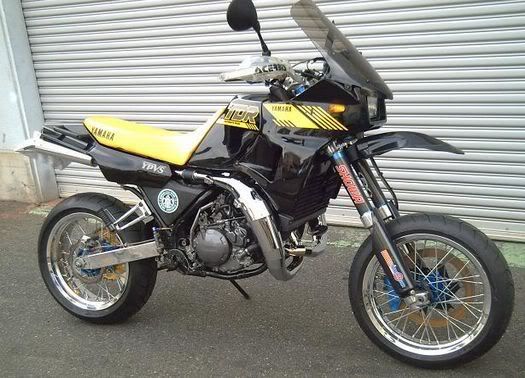 Won't be a project I do very quickly as I have my family & home to share my spare time with, but looking forward to 1st riding it and 2nd taking it apart and making it a lot better
.
The SP2 is being used less and less these days, but it'll never leave my stable. I just need something smaller to get around with locally. I feel the RC's too special to be a runabout!