Discussion Starter
•
#1
•
On Sunday we succesfully fitted the EVO Shift kit on a SP2, but one thing puzzled us....
Prior to taking the outer clutch basket off, the manual states to locks the gears. This by putting in a small rod throgh the holes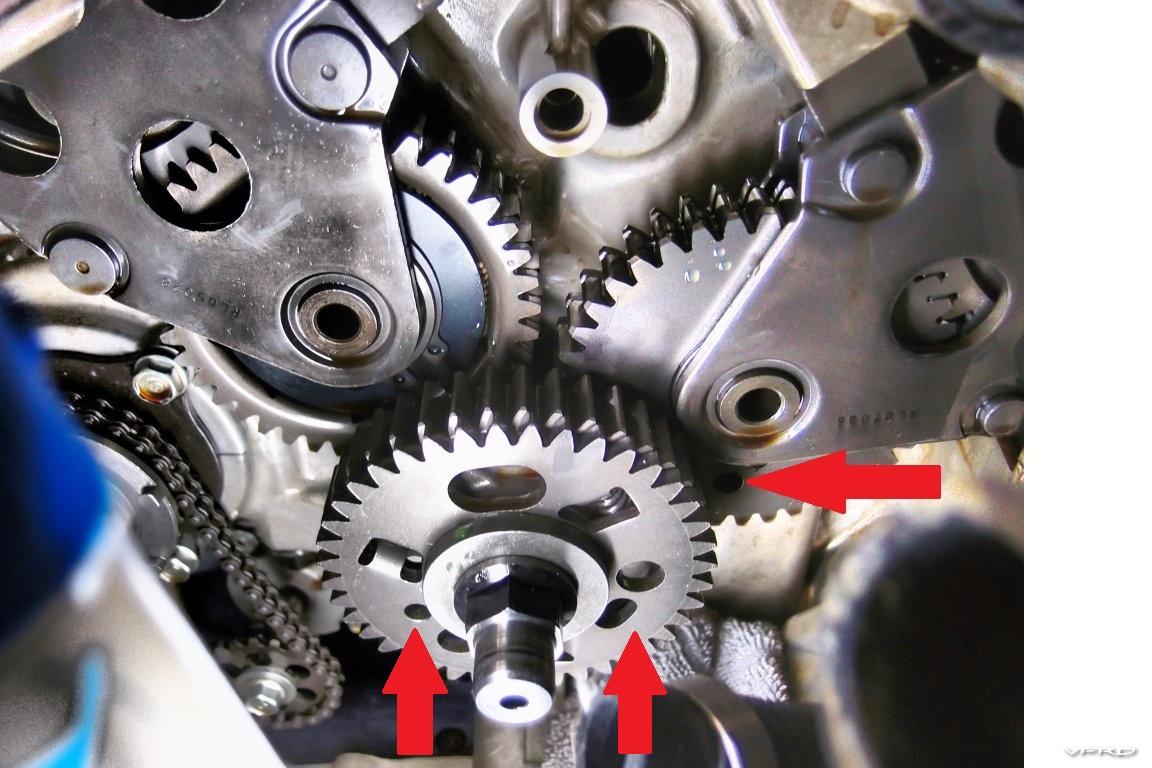 But how does one get the holes to "line up"??
In the end we put a mark on the gears and upon refitting the outer basket rotating it it as to "push" the lower gear to line up again.
We took a couple of hours to take it easy, think through what we were doing and double checking everything.
One thing "lost in translation" from FactoryPro's instruction is "Keep the clutch tranmission shaft from turning and slowly turn the rear wheel. Shift through the gears to verufy"
Well......... you CANNOT keep it from tunting once in gear!" What you CAN DO (and we figured this is what they mean) is gripping it (with a gloves) and create resistance. W/O this, shifting would be shyte, with resistance it worken beaufifully.
Buttoned everything up, fresh fluids amd indeed the shift action is much improved. Robert commutes on his' so we did his bike first. Mike will be done over the winter.
Here some arty fart pictures..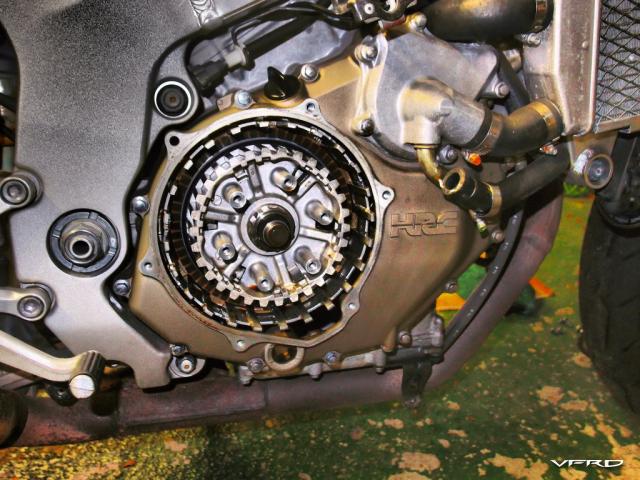 Unstake that nut! (and stake it again)