Thanks to all for their entries for the May 2016 Bike Of The Month (BOTM) contest!! No further entries are allowed at this time.
For those who missed the entry period, please try again next month.
Now it's time to vote which bike should receive BOTM for May 2016.
The following entries are:
RC-DEVIL
2000 Frame and Swing-Arm powercoat
2000 Engine Balanced and Blue-Printed (Nelson Engines/ex Cosworth)
JE High Comp Pistons 11:1, Falicon Crank, Skirts and Domes Swaintech Coated, cam silencing gears removed, PAIR, Flapper, Soft-Rev Mods done, Coil on Plug from a CBR1000 (denso ik27 iridium plugs)
Custom 2>1 58mm Exhaust, makes great power and mapped to the motor (93 octane)
Ohlins R&T FG832 Forks with SuperBike Internal revalving (extensive paperwork)
Ohlins HO204 Rear Damper with Hydraulic Pre-Load (Titanium Spring) (extensive paperwork)
Ohlins/Scott's modular Steering Damper
Durbahn Open-Top Carbon Air Box
Durbahn Carbon Ram-Air Intake
Durbahn Carbon Radiator Scoops (runs single fan)
Durbahn Carbon Solo Tail
Durbahn Carbon Endurance Main Fairing w/ lights
Durbahn Endurance fairing stay
Wastsen Design billet LED indicators
HRC Endurance Subframe
HRC Edurance QuikRelease tank-pivot bolt
HRC 1/6th QuickTurn Throttle tube
HRC Edurance Seat Pad (uninstalled, included)
HRC Softbite Race brake pads
Marchesini Magnesium 5-Spoke Wheels
(Michelin 2CT)
DID ERV3 520/AFAM 15/41 conversion
Moriwaki Engineering Endurance upper/lower Triple Tree Kit
Moriwaki Engineering "Handle Kit VTR"
Moriwaki Engineering "Back-Step Kit"
Moriwaki Engineering "Race-Shock Suspension Link"
Moriwaki Engineering "Radiator Shroud Set"
Moriwaki Engineering "Reverse shifting kit"
Moriwaki Engineering "Rear-Shock Mount"
Magical Racing Carbon RC-213v Front Fender
Magical Racing Carbon SP1 carbon hugger
Magical Racing Type 2 Carbon Mirrors
Scott's Motorcycle Service billet adjustable kickstand
Coremoto Braided Stainless Brake and Clutch Hydraulic Lines
PSR integrated rear brake res
Skeletized rear brake bracket
Simplified Wiring harness
Vortex Gas cap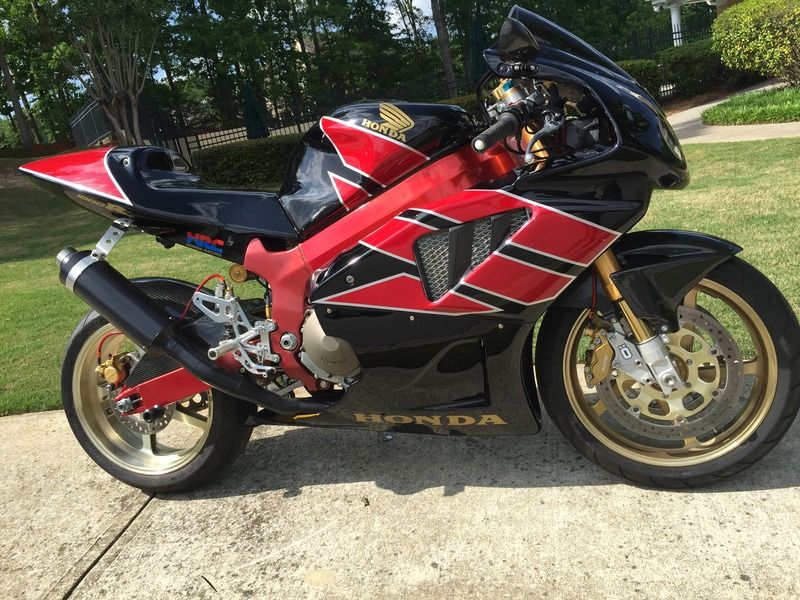 mc-sp1.nl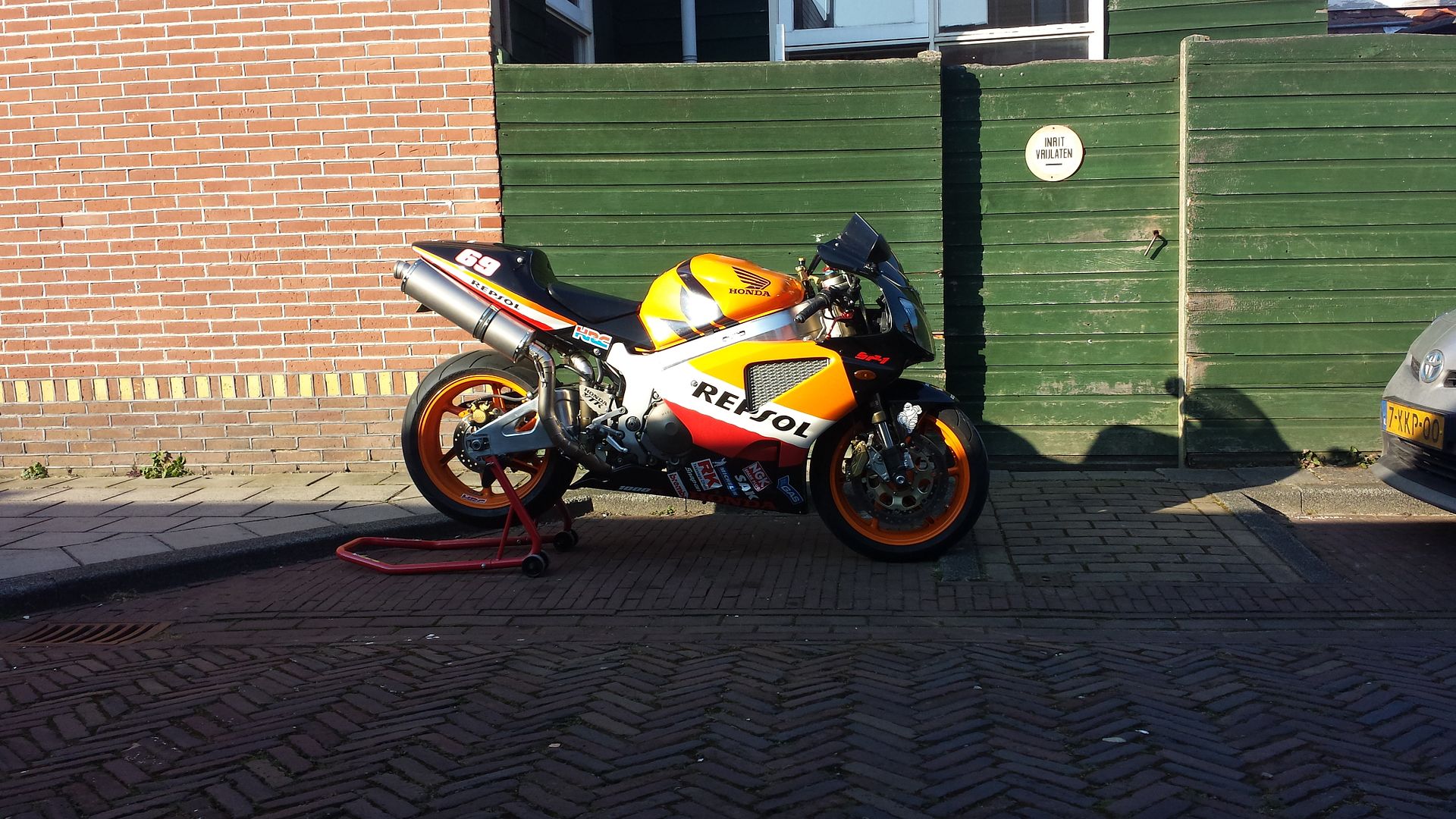 Ghetto Bassie
MarkEgan
Spwho
Michelob779
Sorry, but your Facebook photo link is denying access, and I got no reply from the PM I sent 3 days ago, so I went ahead with the contest.
Try again next month once the Facebook situation is resolved, or try one of the free image hosting sites.