Discussion Starter
•
#1
•
Hello everyone
I'm an occasionally-mature English dude who's been living & working close to Amsterdam for the past decade for ... shall we say 'horticultural' reasons
I've been riding, on & off, since the seventies. Started in a former quarry near my Uncle's house on his old BSA Bantam. I did a handful of clubman races in my youth, a few track days since. Had my share of disagreements with the authorities over 'speed limits' too!
Something over 4 years ago, after a succession of super-cheap GPz900s blew up under me, I raised the finance to get a 2001 SP-1 with 15,000 km on the clock, on the advice of a dude they call 'The Honda Guru' around here.
It was love at first sight!
The bike I've dreamed of since I was a teenager.
30,000 km later, she is still a joy to ride.
Here's a photo of her:-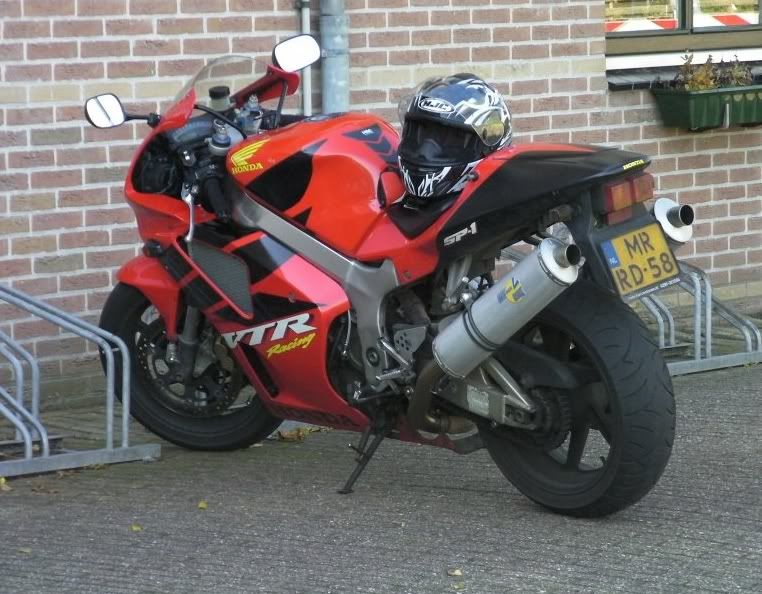 She's standard except for
LeoVince pipes (no baffles)
Braided steel brake & clutch lines
Xenon headlights
Foam grips
Here's a short YouTube clip I shot last year on the roads I grew up on. I have others but I'll post then in the appropriate place, this is just a teaser to introduce you to 'my style'