A little over a month ago, I lent my quite pristine VFR I've had since 1993 to a young girl, feeling sorry for her as she's ran a bike for 8 years whilst living in Paris, but then hadn't had a bike for the last 2 years.
As she was thinking of what bike to get, I figured it would be good to let her try mine...
The bad news was she dropped it on the 2nd day - but was not only really sorry but totally cool and paid for new parts to replace those she's damaged.
The good news is she had even test ridden a new 800 but still liked mine enough to let me find a more affordable VFR - and I found her a near perfect '99 VFR800, but that's another story.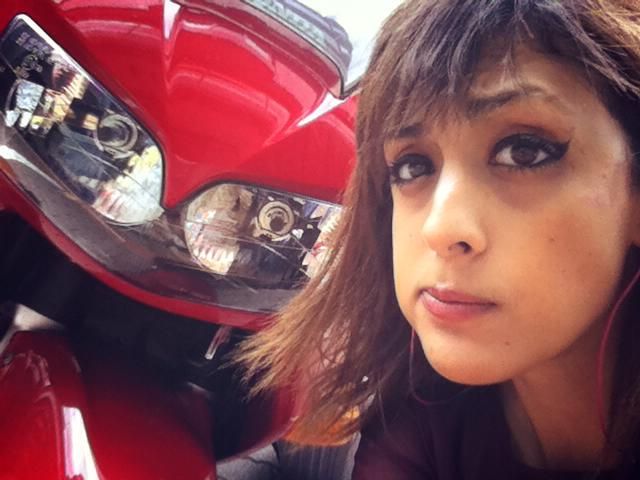 For some time I'd been collecting parts to improve mine. It already had Maxton suspension and 6 piston Harrison front calipers & some other mods, but as I had an almost complete front end from an RC51 that I'd taken off my other bike when upgrading to higher performance parts, it seemed the right thing to use it to modernise the VFR's front end.
The RC51's forks had been re-worked by www,maxtonsuspension.co.uk already and I'd recently replaced the seals, oil, etc. Discs are 320mm stainless items from Braketech which I'd previously used on the SP2.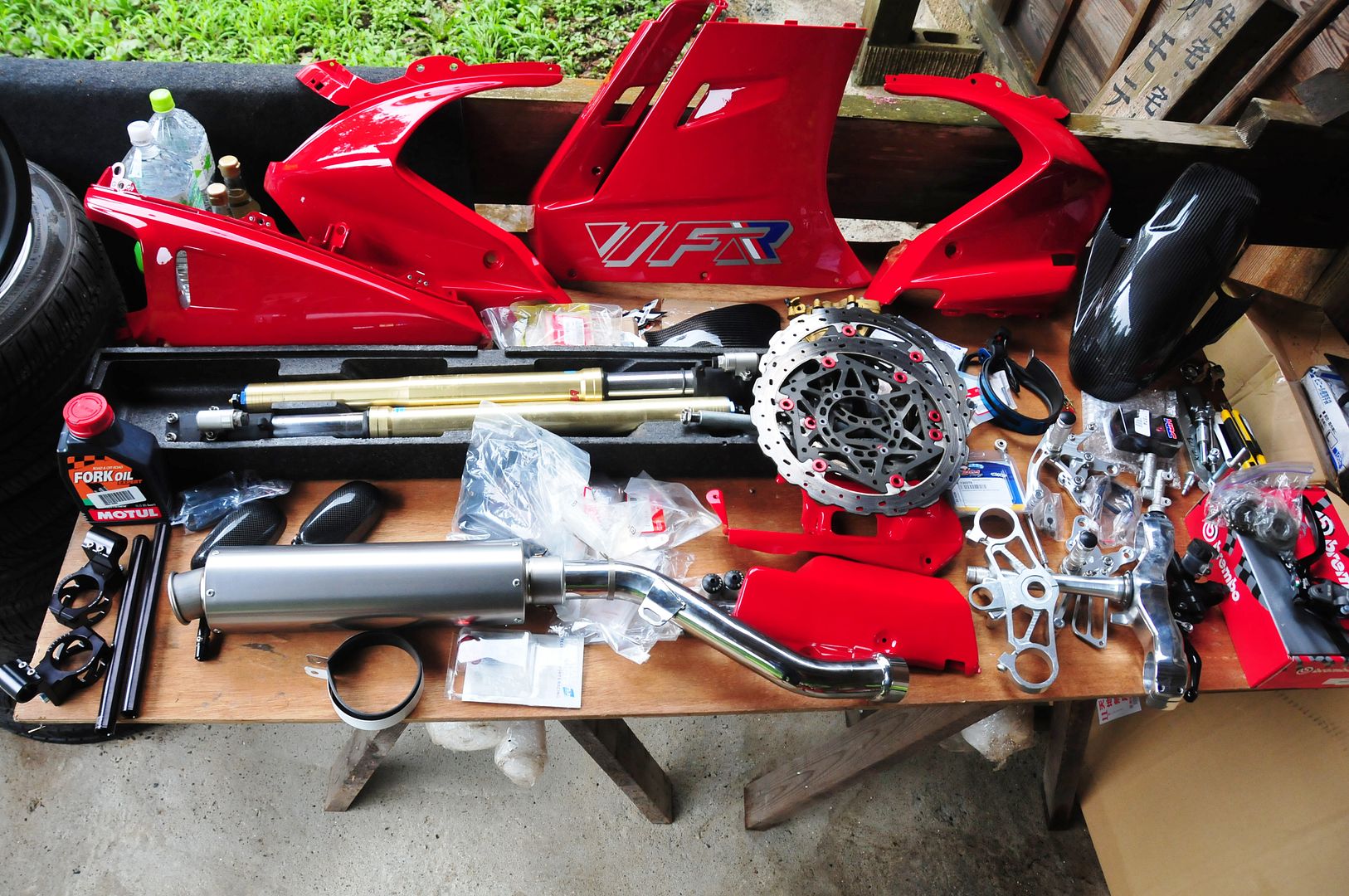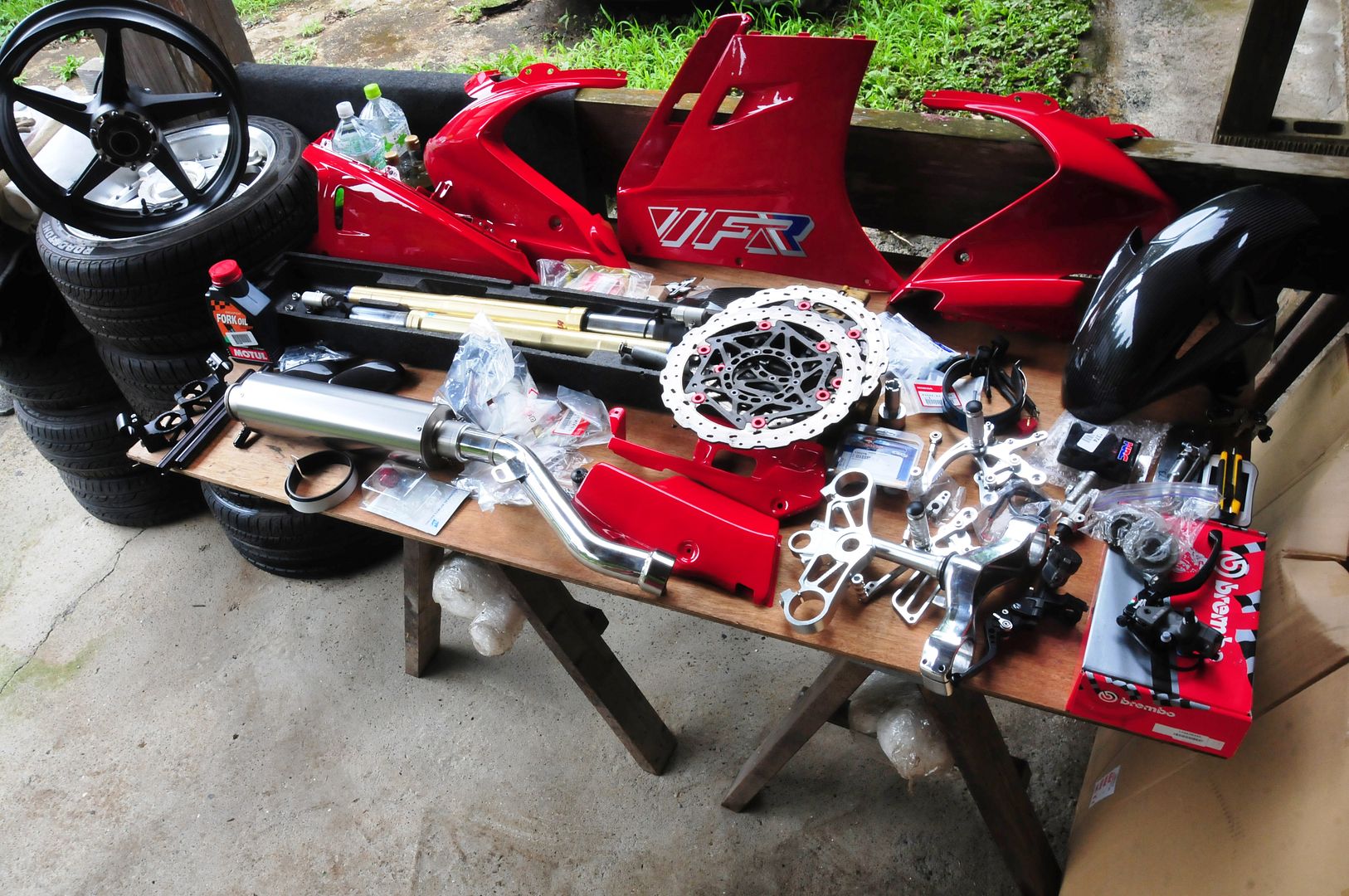 I won't list all the other parts bought for this project, but suffice to say aside from RC51 original parts, there are carbon parts from Magical Racing (You'll see the products in more detail later), rear sets made for a CBR900, Arata (?) Titanium exhaust silencer with high-level mid pipe, Tyga top triple clamp, etc.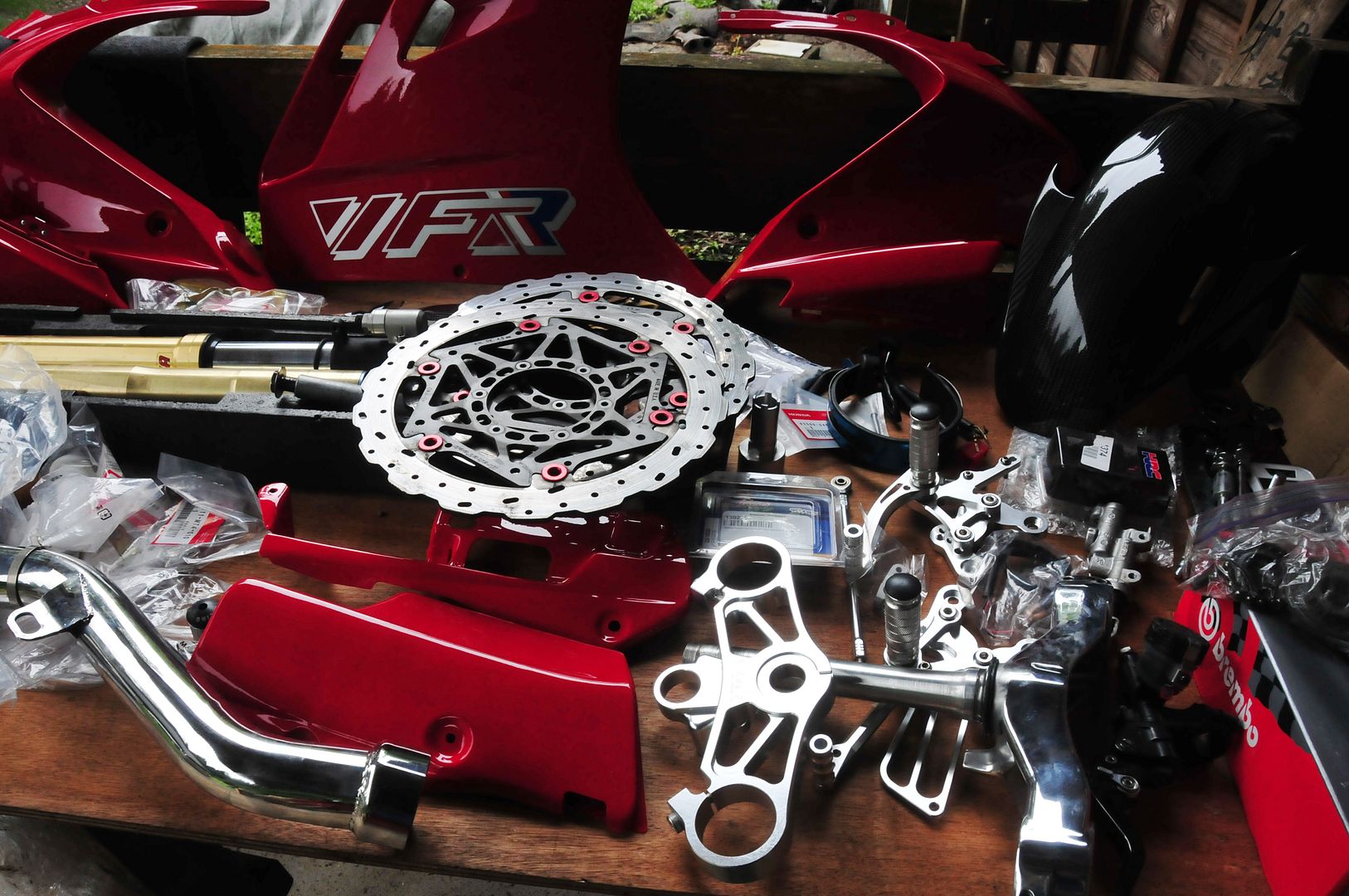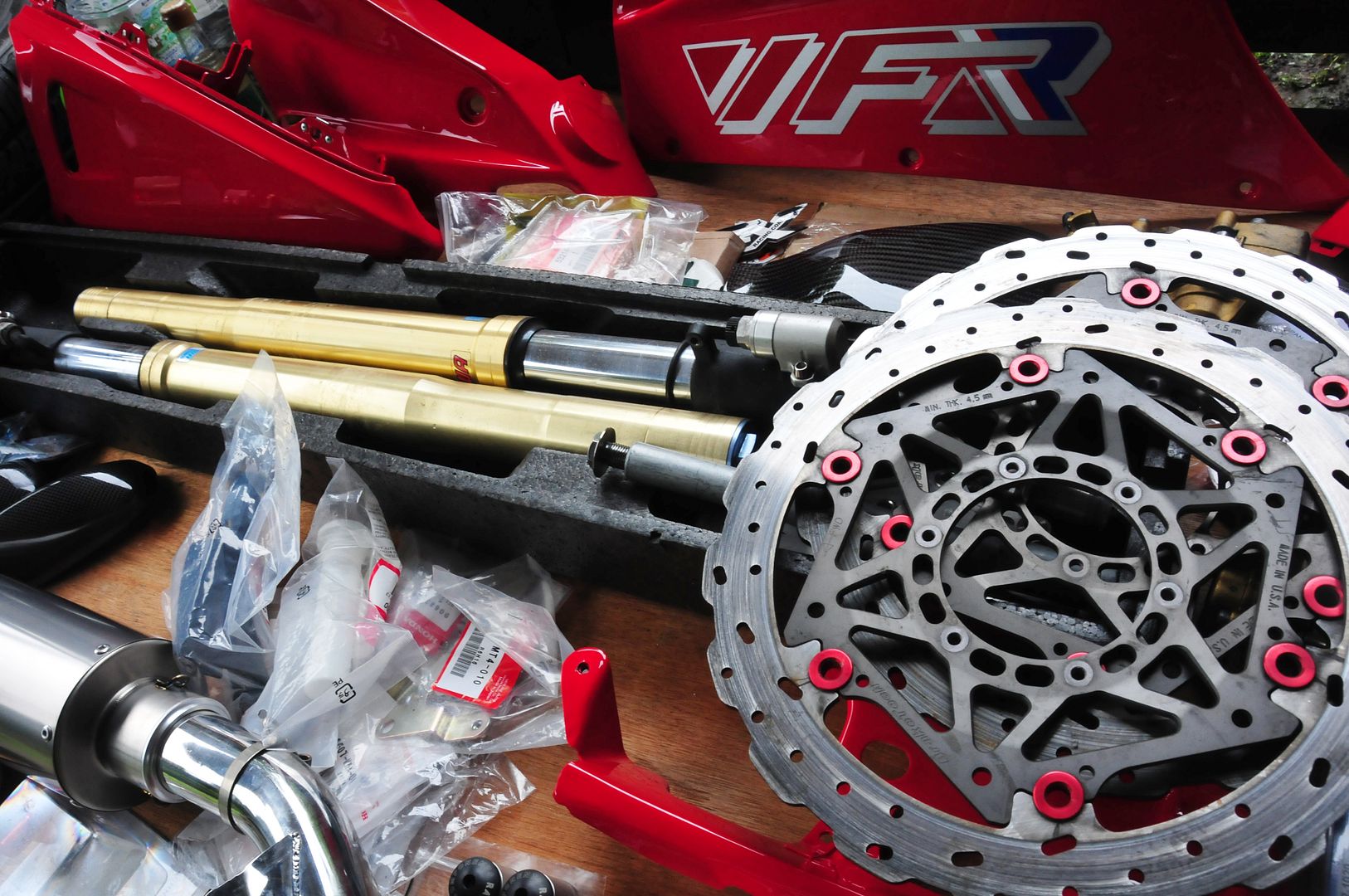 One RC51 owner & enthusiast kindly not only gave me his original SP1 lower triple (SP2 won't fit a VFR750), but also polished it to perfection. If that wasn't enough, he also gifted me new Honda bearings, seals and locking tab + the two lock rings. He also gifted me some other parts he didn't need and went out of his way to get a front spindle when another I'd been promised - fell through.
Matt (a.k.a Duckhunter) - you're a true legend my friend. I was smiling yesterday night because of you - not least when I realised I'd ordered VFR750 bearings of which the bottom one was the wrong size!!)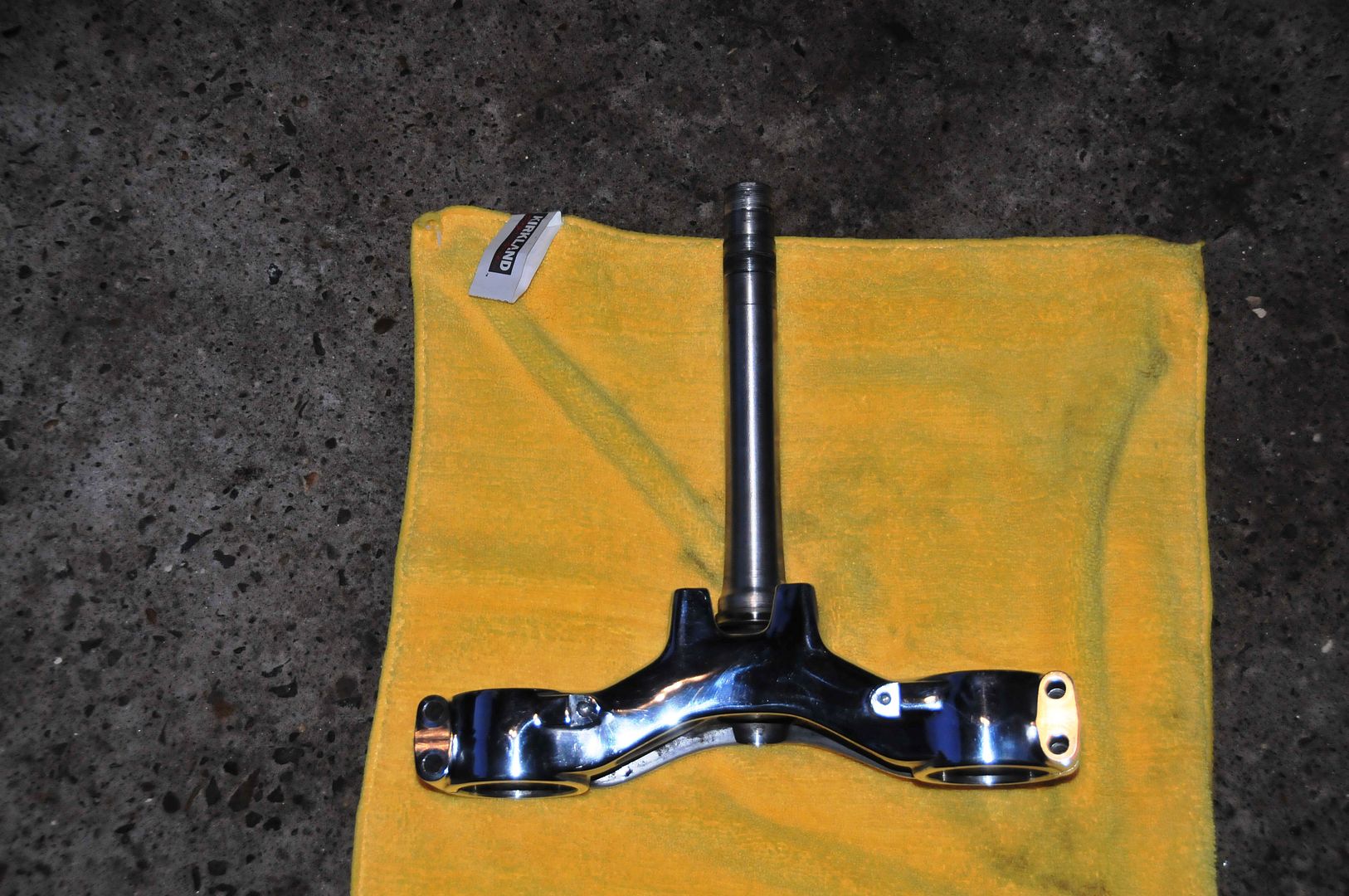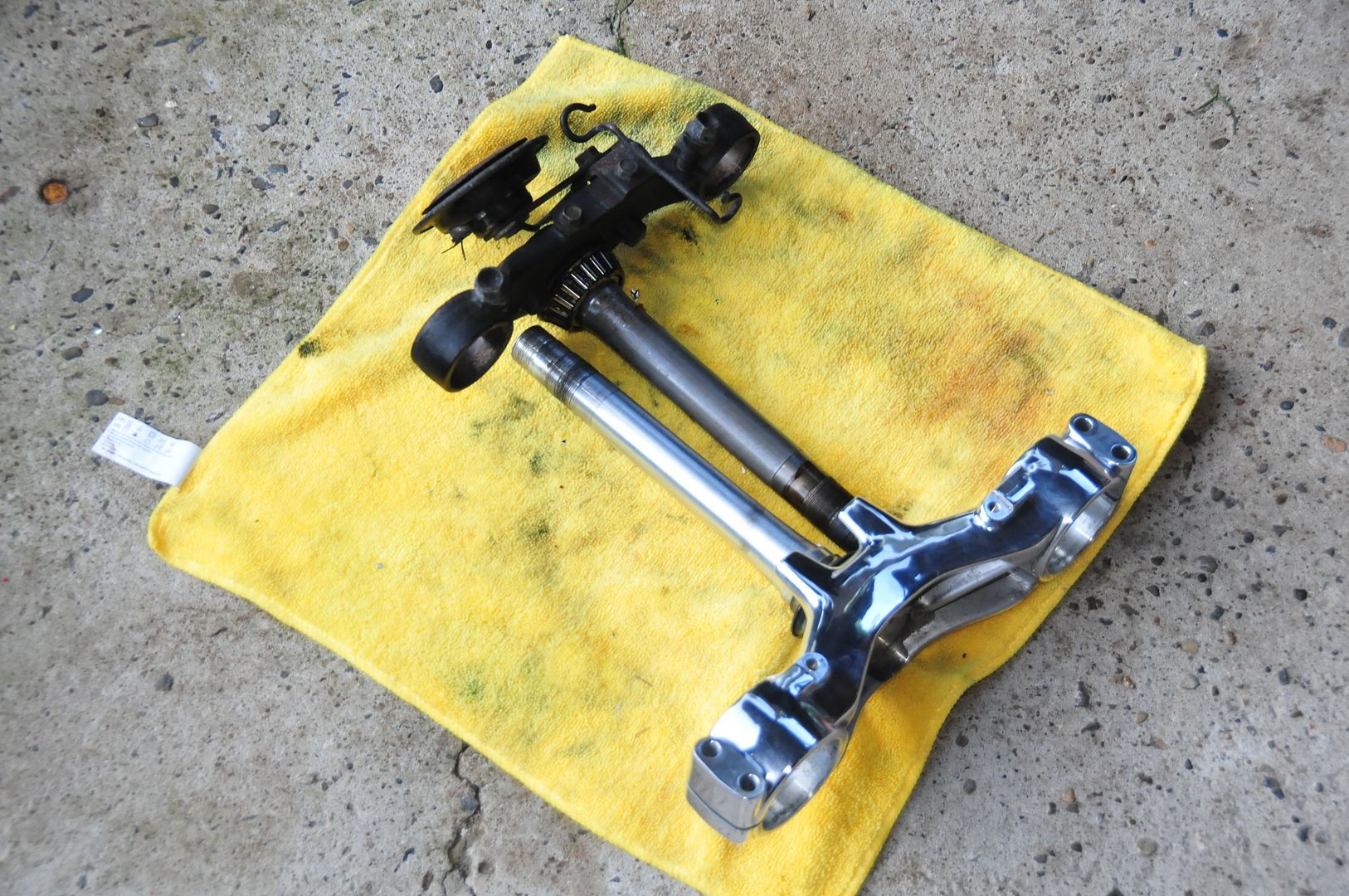 Big thanks also goes out to Simon Kobe Japan. He found me a titanium can with correct adaptor to work with the mid pipe I'd had made in the UK.
e-mailed me about it with lots of pics on Friday evening, Saturday morning just as I was starting work on the project... it turned up. Thanks Simon -you're a gentleman every time!