Thanks to all for their entries for the October 2012 Bike Of The Month (BOTM) contest!!
No further entries are permitted.
For those who missed the entry period, please try again next month.
Now it's time to vote which bike should receive BOTM for October 2012.
The following entries are:
2strokersmoker
I have all the free mods done. Flapper, pair, removed soft rev.
I have also done the Nicky mod and painted the sprocket and clutch cover a really cool looking candy red.
I had just recently installed new OEM left, right and nose fairings.
Puig windscreen and also a quick shift star and spring kit.
I had also painted my calipers/ brackets.
Polished spools and bar ends.
Two bros c4 slip one with a custom map on the pc3usb.
Pirelli Angel tires.
Decent set of levers from the bay.
I got this bike last Jan in basic stock form. She had only flush mounts and an old school hot body undertail.
She had 10,000 miles in Jan.
She now has 22,000 !
My wife jokes that I'm waxing the paint off.
Love this bike.
And I almost forgot! She was born in 2000
Dzntz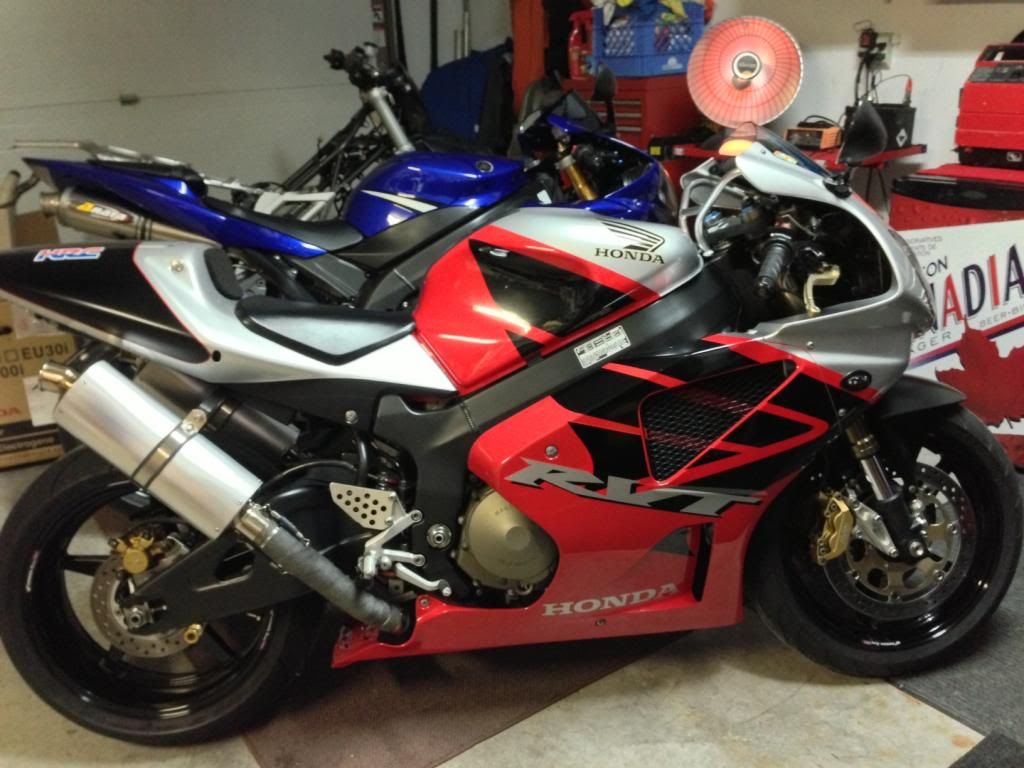 Here is a pic of my 03 for the October BOTM contest.
Thanks,
Maxwell
Evad101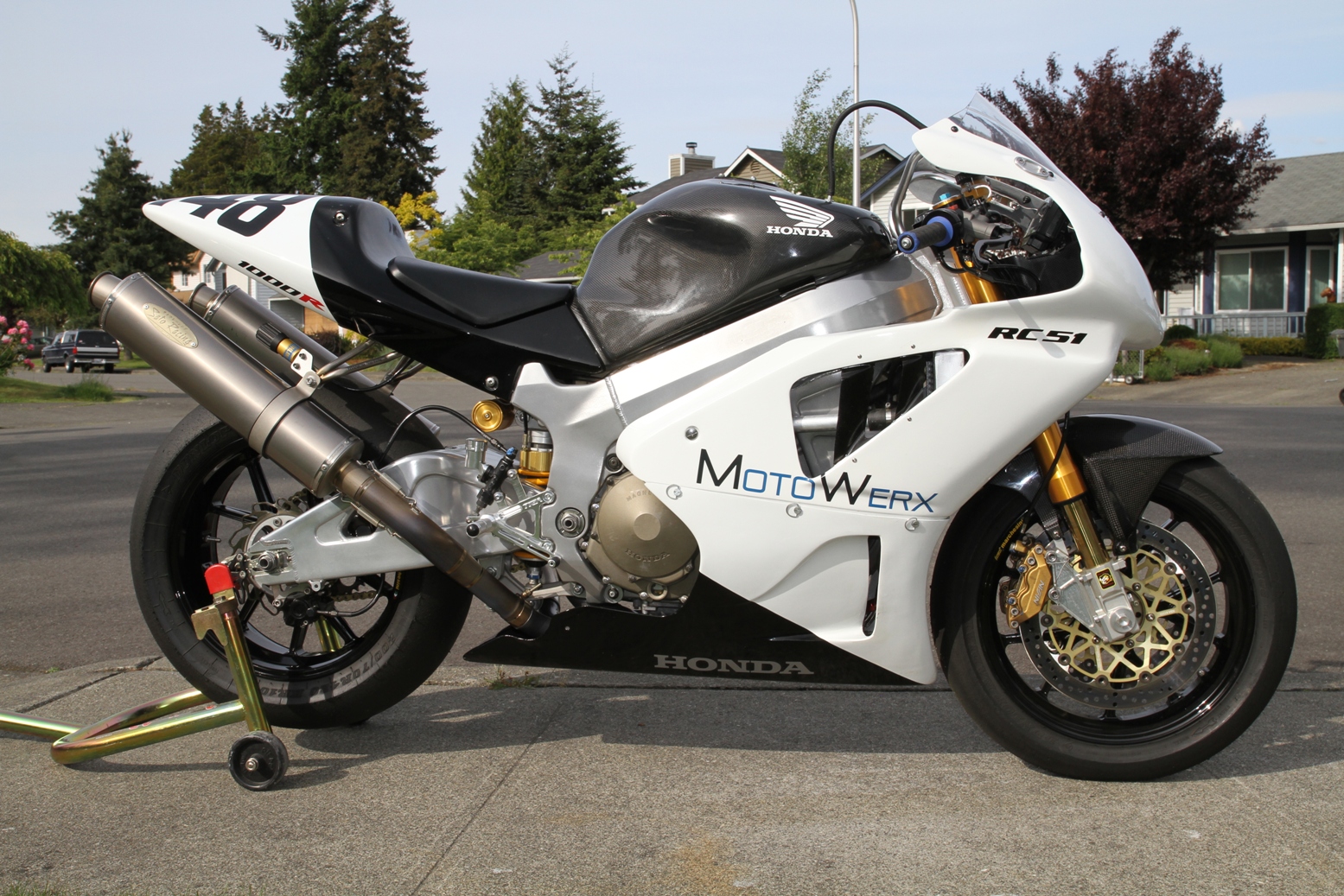 CapeCodderRC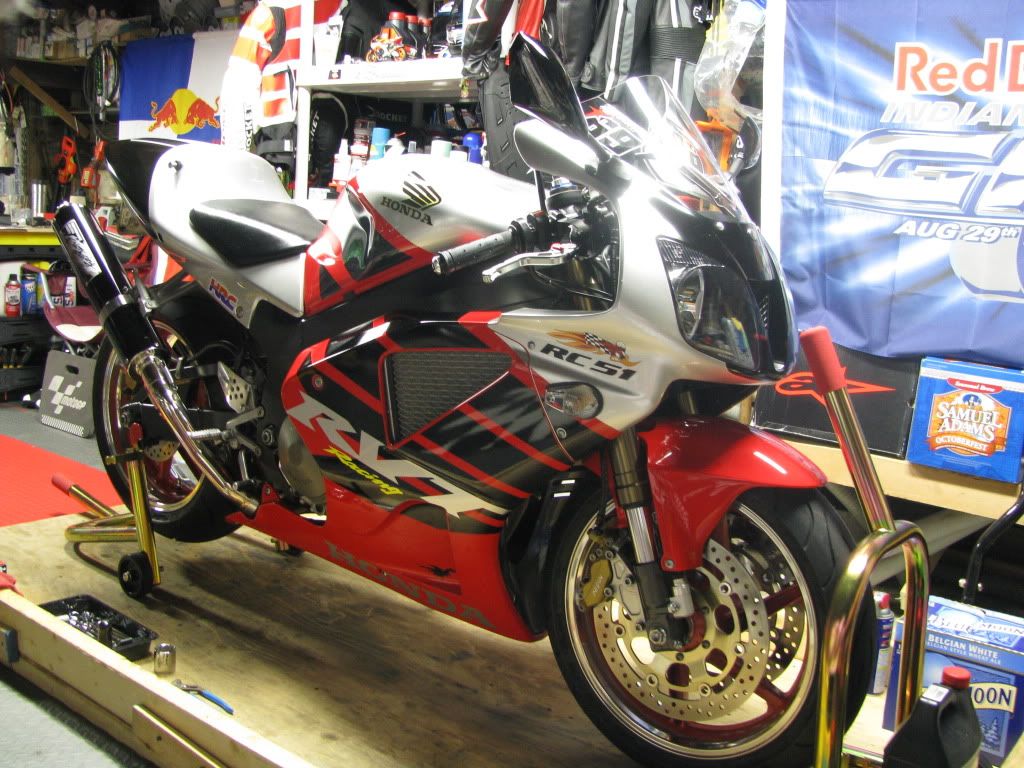 2000 RVT #414, PC 3, stock gearing (replaced rear sprocket with Renthal sprocket and EK 520 chain), Michelin Power Pilots 2CTs (rear : 190/55) polished lips/ Clear Double Bubble ,Zero Gravity screen. I got the bike on Fathers Day < been just busy working and riding /
Future Mods include (this Winter): Braided Hel brake lines and new pads , Front Fork Re-Fresh, Ohlins rear shock , Hugger , ASV front controls , pair and flapper mod , Dan Kyle link , maybe a Sargent Seat