Heck, everyone else has one of these so might as well have my own lol...
So I started out with this piece of junk,
leaking forks,
bald flat tires,
shortened cans that I thought were two bros but now think they're Jardines,
broken brake lever and pedal,
rattle can paint job,
scratched, cracked chipped fairings,
set of intermittent HID's
and some faux alligator seat covers...
Then less than a month I get run over by a truck lol bending forks and rotors destroying the upper fairing and snorkel... Of course that had to happen after I had the fork seals replaced.. Sheesh!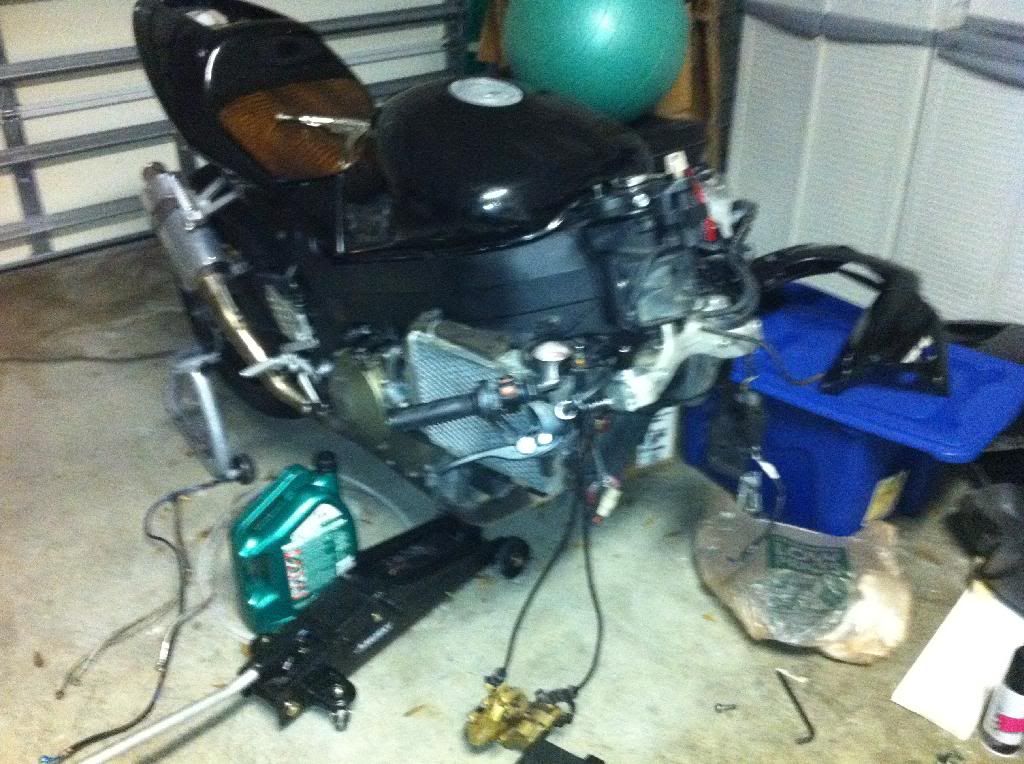 Then back to this compliments to those of the forum with some great advice and parts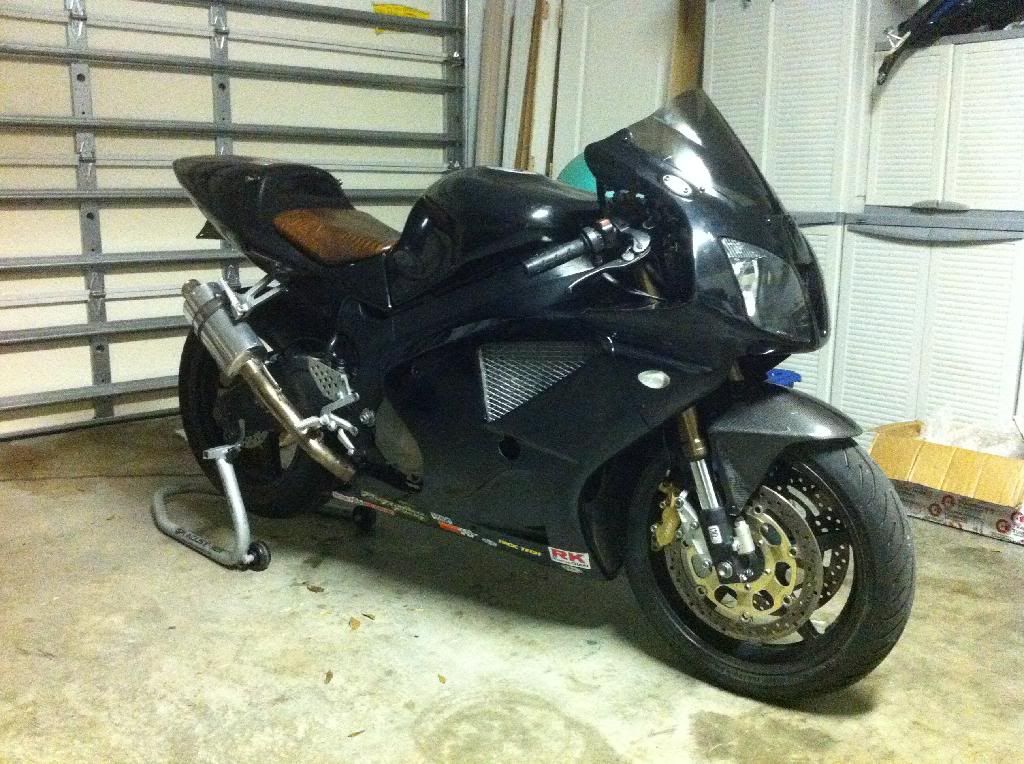 Some light changes to this,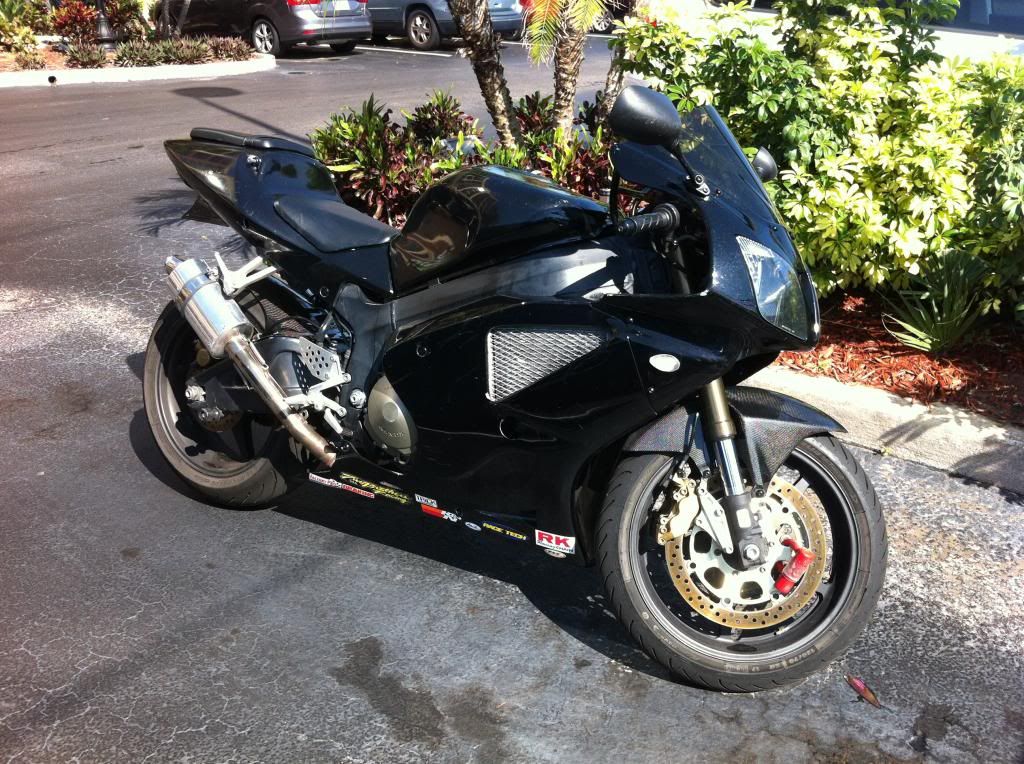 and now this (CLICK IMAGE BELOW FOR BIKE VIDEO)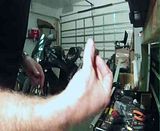 She's only part way broken down, I need to go further to remove the swing arm and have it cleaned up and resprayed... as well as removing those forks to get to the frame.