SOLD
Good AM,
My name is Jason and I am new to this forum. I recently acquired a 2005 RC51 and have purchased a Ladybird setup from Simon. I just listed my Yoshimura RS-3 setup on eBay and wanted to share here as well: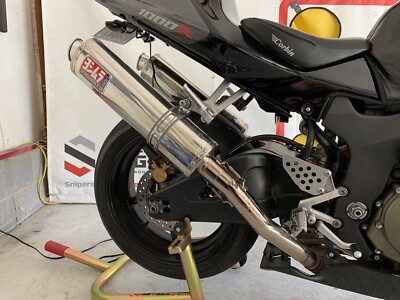 Available is a Yoshimura RS-3 stainless steel slip-on system for the 2002-2006 Honda RC51 SP2. I recently acquired the motorcycle with this system installed. While the look and sound is great, I've decided to take a different direction.
The system is still installed and I will be removing once I receive the new setup. Also, as I mentioned in my eBay listing, I will be polishing the mid pipes and mufflers prior to sale/shipment.
Thank you,
Jason