Discussion Starter
·
#1
·
Been collecting some die casts of the different RC51/SP1/SP2 racers and it got me thinking, what happened to all the old bikes that I used to love watching when I was younger?
Are they kept by Honda or are they in private collections or still racing or what?
In 2000 you had Edwards and Slight's Castrol bikes in the World series
In America you had Hayden and Duhamel on the RC51's
In Britain you had Emmett and Byrne on Harris kit bikes with Toseland on the Vimto bike ran by Paul Bird
At the North West 200 and the IoM TT, the Toseland Vimto bike was used by John McGuinness and there was a separate one for Joey Dunlop though he rode a purple Vimto bike at the NW200.
I actually found that McGuinness' bike is in a collection on Facebook with a bunch of other great bikes ran by Mike West Racing and has been on show regularly
Mike West Racing
I had heard that Joey's bike in the red has been on show at the IoM TT museum but not currently. It was exhibited at the Goodwood Festival of Speed a few years back
There;s another one int the same red livery in a big bike museum ran by Mike Silver, notable for having the yellow and black sticker iwth J on it above the intake so there must be two different chassis.
Edwards 2002 SP2 went to Honda UK for 2003 BSB with Plater
and was on show at EICMI in 2019 but with the black liveried tank from the Plater year still on it
Mark Heckles ran in 2002 with Castrol livery but an SP1 chassis and definitely not works support then was team mate to Plater in BSB in 2003, his bike has been for sale recently here:
HONDA VTR 1000 SP-2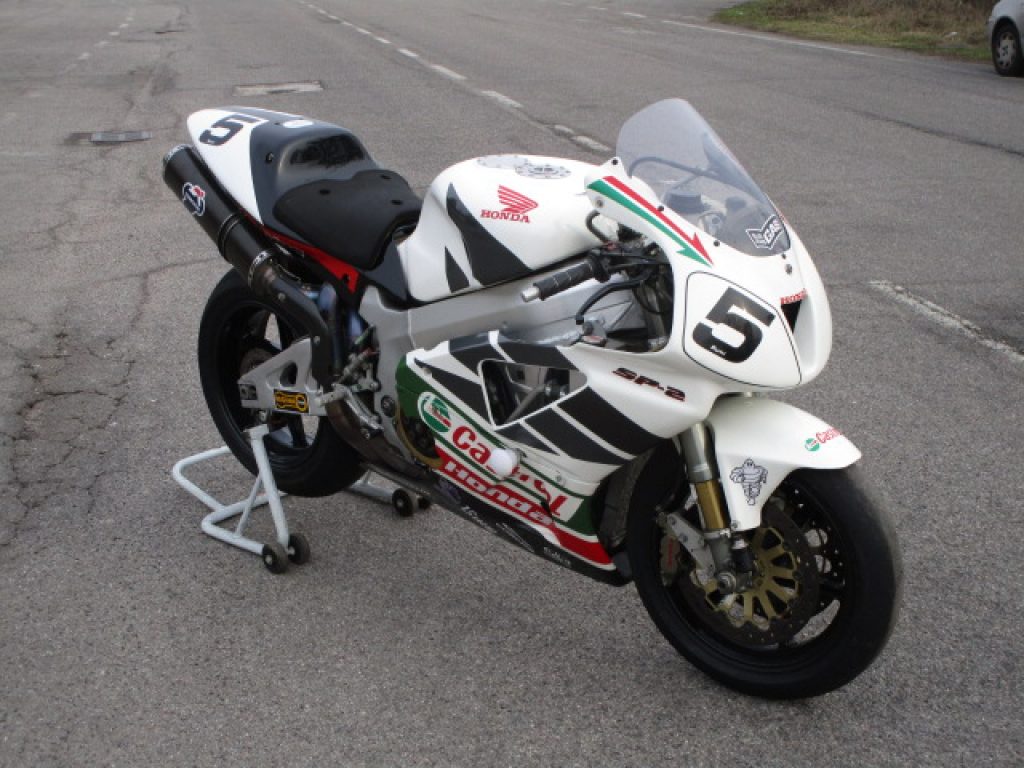 Obviously in 2001 Edwards and Okada had a bike each in the World series and Honda USA had RC51's for Duahmel, Hayden, Ben Bostrom and Kurtis Roberts (in Erion colours) throughout 2001. 2002 and 2003, plus the Cabin bikes in Japanese Superbikes and there were plenty of privateers in different seasons and championships running presumably kit or modified street bikes but where are they all?
Anybody know?
Would love to go to EICMA or visit a museum to see one of them in the metal/carbon.